Unless you've been hiding under a large rock, it can't have escaped your notice that the delayed 2021 IRONMAN World Championship takes place in St George, Utah, this coming Saturday, May 7 2022.
You can watch it all live (details on how, where, times etc), check out the start lists (Pro Women / Pro Men) and catch up all of the latest news, interviews and more in our dedicated IRONMAN World Championship section.
Who will fill the podium slots on Saturday? Time to call in the experts. Let's get their insight now and predictions on the Women's Pro Race.
Do they agree with us… or even each other? Let's find out!
Our expert panel
There's no shortage of experience where our panel is concerned:
Helle Frederiksen: A London 2012 Olympian for Denmark, Helle's career truly hit the heights when she made the transition to middle and long-course racing. With 37 podium finishes from 41 races post-London 2012, she is well versed in elite performance.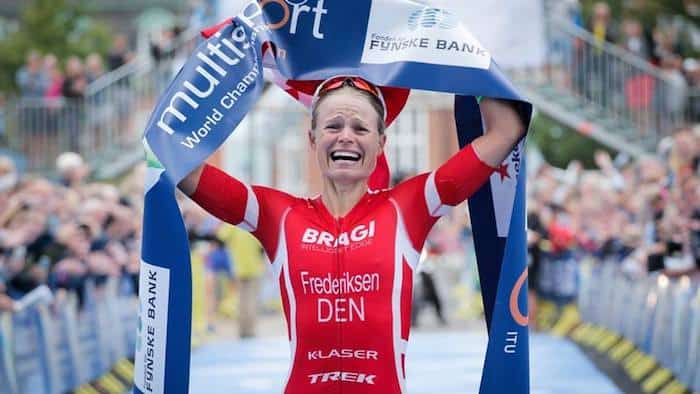 Craig Alexander: Better known in the triathlon world as Crowie, Craig Alexander is a legend of the sport. A three-time IRONMAN and the twice IRONMAN 70.3 World Champion, he even won both in the same season in 2011.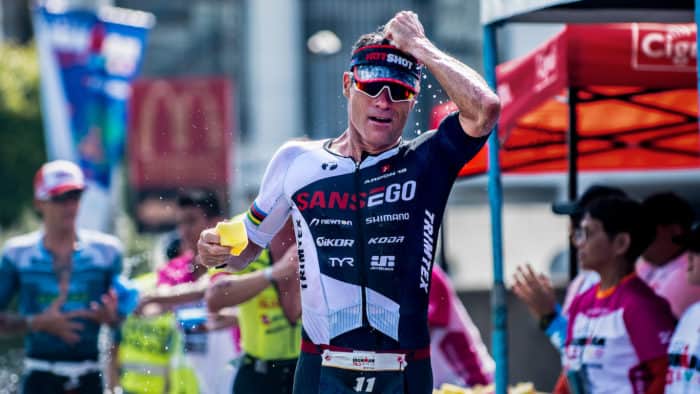 Belinda Granger: With 15 iron-distance wins and five-times a top-10 finisher in Kona, Belinda knows the distance well. Still heavily involved in the sport as Pro Liaison for Challenge Family, she's also a regular voice in live broadcasts for Challenge, CLASH and the PTO.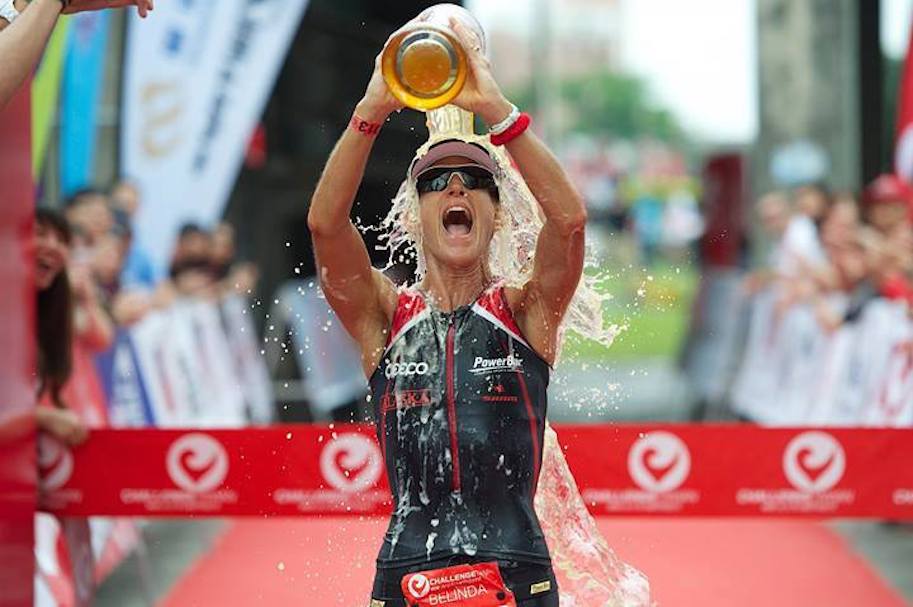 As always, our panel's views were collected independently – no selection by committee here. Worth nothing then, that all three experts delivered the same three names.
No Lucy = very different race
One thing that everyone is agreed on, is that the absence of Lucy Charles-Barclay will surely change the shape of the race, as Helle explained:
"The dynamic of having an uber swimmer, who is a true contender to win the race, typically splits the field from the beginning. It plays into the favour of other stronger swimmers and resulting in the "non-swimmers" having a hard, and almost certain, chase.
"This year, such a dynamic is likely removed, and my view is it dramatically changes how the race will play out. I believe this race is wide open and is a race that will see a more compressed field, and a race that can favour the "non-swimmers", and especially those who have their true strength as a bike and run combination."
It's good to be back
With 2019 being the last big dance in Kona, Craig Alexander is excited for what we can look forward to:
"It has been a long time between drinks but after two and a half years, we finally get to watch an IRONMAN World Championship and like always, I can't wait. They say a week is a long time in sport, so I guess a couple of years feels like a lifetime for the athletes. It is great that we finally get to watch it all unfold.
"It makes predicting winners a little harder though, as there isn't as much recent form as usual to guide selections and we perhaps need to lean a little more on past, past performance and reputation. What doesn't change is the depth of competition and the fact that history shows us that the cream usually rises in the biggest races, whatever the course or conditions."
Top Kat
There hasn't been a first-time winner at an IRONMAN World Championship since Chrissie Wellington secured the first of her four career titles in 2007. There's clearly no fear of those statistics from our experts, with both Helle and Craig tipping Great Britain's Kat Matthews as favourite to see GBR colours topping the podium IRONMAN World Championship podium for the first time in 10 years. Leanda Cave of course achieved the IRONMAN and 70.3 double in 2012.
Helle's view: "Kat's rise and maturity through the professional ranks of the sport has been very impressive to observe. The consistency we have seen for many years, in both training and racing, is now paying dividends.
"Kat's weapon is her ability to ride exceptionally well and run so strong after a very hard bike. We saw last year in Tulsa that fantastic run, clocking a 2.49 to close in fast on Ryf. Kat also has immense grit and St George is a course that will favour those who are gritty."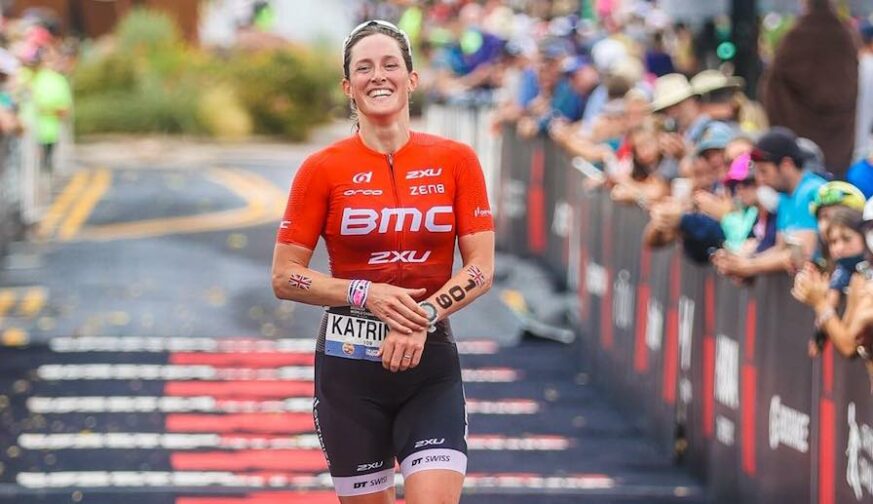 Craig's views follow a similar theme: "Kat is a star on the rise. Her performances have levelled up dramatically and she easily won a 70.3 duel also earlier this year over reigning IM World Champion, Anne Haug."
While Belinda has selected Daniela Ryf for the top spot, she's far from dismissive of the skills of Matthews, including the Army physiotherapist in her podium trio. She is a big fan:
"First up let me just say that I LOVE Kat. She is real, she is raw, she is honest. What you see is what you get. She might lack a little of the 'natural talent' we see with Ryf, Haug and some of the others, but she more than makes up for it with her raw grit and tenacity and that is what I love about her the most. She will fight to the death and that means everything in this race and on this particular course."
Silver lining for Anne Haug?
As you'll see below, all three experts have picked the same three names – and in all three cases, they believe that it will be second place for the defending IRONMAN World Champion, Anne Haug, this time around. Having finished third in 2018 also, that would complete an IRONMAN World Championship podium set, should that forecast play out.
Helle's comments on the fleet-footed German: "Anne's slight figure can be a strength and weakness on this course and under the expected conditions. If the water temperature is cold, Anne may be affected more than others.
"Anne is typically a strong climber on the bike, but the prolonged bike strength needed to remain in contention could be a weak spot in Anne's armour. That said, being such an exceptional runner, if Anne has been consistent in her prep, no matter how big a time deficit may be, she has proven her ability to run to the front. I believe Anne will get on the podium with a run from behind."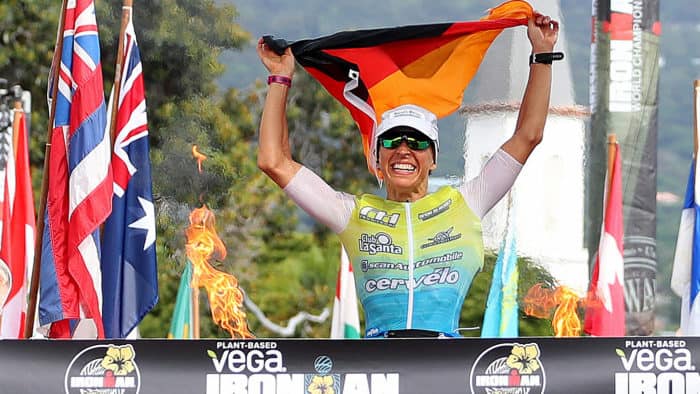 While recognising Haug's incredible run pace, Belinda noted some of the external factors which could – potentially – impact her preparations:
"Going in with the #1 bib comes with its own set of expectations and weight. I am sure Annie can handle it, but it is still added pressure that you need to deal with race week. Anne looks to be going into this race fit and injury free which is a scary prospect for her competitors.
"If she is within striking distance on the run then look out! Nobody runs like her over this distance."
For both Helle and Craig – who both went for an identical podium forecast – they expect that battle for second and third to be a very close one.
Confidence in a Swiss legend
It's certainly the case that people can have short memories, and while the complete domination of the sport by Daniela Ryf has shown signs of weakness relative to her incredible heights, our experienced panel are not ready to right her off.
Quite the opposite from Belinda Granger, who feels that she can rule again on Saturday:
"I would love nothing more than to see Dani take the win in St George. She is like a stealth bomber…..she just gets on with business with little or no fuss. A few have written her off but I know this is just going to fuel her more.
"It is obvious that the fire is still there and she knows better than anyone on the start line what it takes to win this race. As long as Dani believes she can win then we will see the absolute best she has to offer."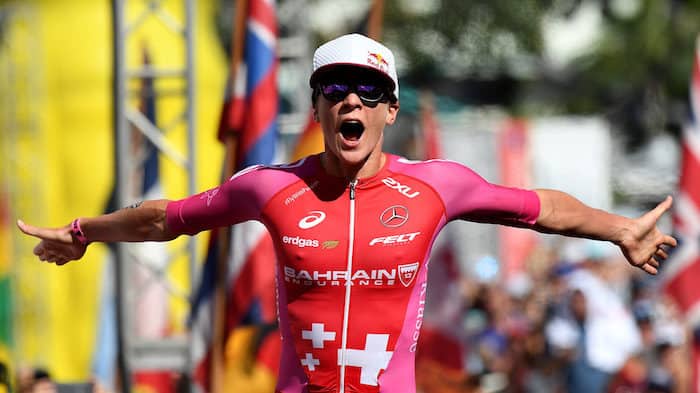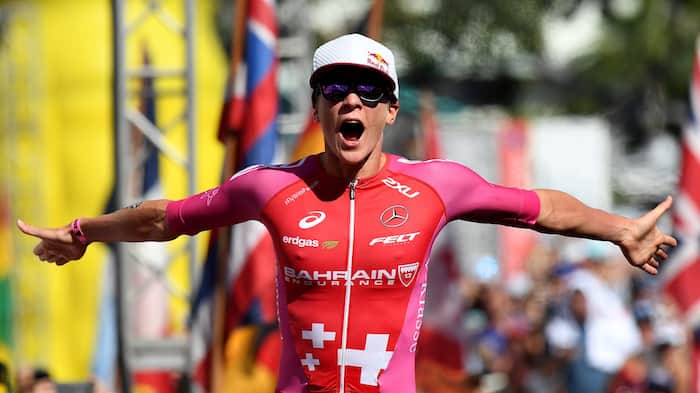 "You can never count Daniela out" said Helle, adding:
"I believe Daniela has set the standard that others had to follow and the other women have had to find a way to level up. Now we have a few women that can ride as well as Daniela, and have a higher standard of running performance, and that's where the sport is now.
"Daniela would need a crazy bike leg to be able to hold Kat behind her. I think we'll need to see a return of the Daniela Ryf legacy form if she is to make the podium."
While we are focussed on those top three spots, Crowie noted Heather Jackson and Ruth Astle as names to watch for a top five.
The Bottom Line – Expert Picks
| | | | |
| --- | --- | --- | --- |
| | Gold | Silver | Bronze |
| Helle Frederiksen | Kat Matthews | Anne Haug | Daniela Ryf |
| Craig Alexander | Kat Matthews | Anne Haug | Daniela Ryf |
| Belinda Granger | Daniela Ryf | Anne Haug | Kat Matthews |