NB: This article, where our expert panel give their picks for the IRONMAN World Championship in St George, was written before Friday's withdrawals of both Gustav Iden and Alistair Brownlee.
Are you looking forward to an exciting Saturday, and the long awaited and delayed 2021 IRONMAN World Championship in St George, Utah? We certainly are here at TRI247.
You can watch it all live (details on how, where, times etc), check out the start lists (Pro Women / Pro Men) and catch up all of the latest news, interviews and more in our dedicated IRONMAN World Championship section.
Who will fill the podium slots on Saturday?
With the first IM World Championship outside of Hawaii, a new time slot in the calendar and more than 900 days on from the 2019 event which saw Jan Frodeno and Anne Haug take the wins, there are a lot of unknowns to try and solve.
Time to call in the experts. Let's get their insight now and predictions on the Men's Pro Race.
Do they agree with us… or even each other? Let's find out!
Our expert panel
There's no shortage of experience where our panel is concerned:
Helle Frederiksen: A London 2012 Olympian for Denmark, Helle's career truly hit the heights when she made the transition to middle and long-course racing. With 37 podium finishes from 41 races post-London 2012, she is well versed in elite performance.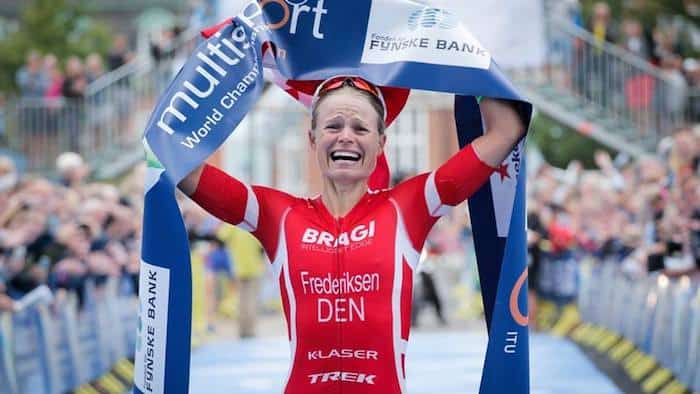 Craig Alexander: Better known in the triathlon world as Crowie, Craig Alexander is a legend of the sport. A three-time IRONMAN and the twice IRONMAN 70.3 World Champion, he even won both in the same season in 2011.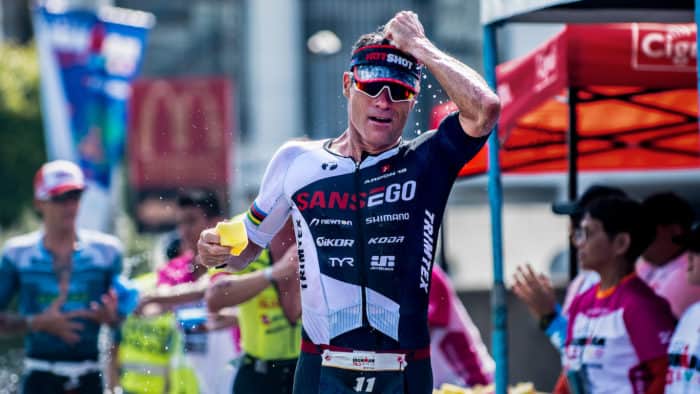 Belinda Granger: With 15 iron-distance wins and five-times a top-10 finisher in Kona, Belinda knows the distance well. Still heavily involved in the sport as Pro Liaison for Challenge Family, she's also a regular voice in live broadcasts for Challenge, CLASH and the PTO.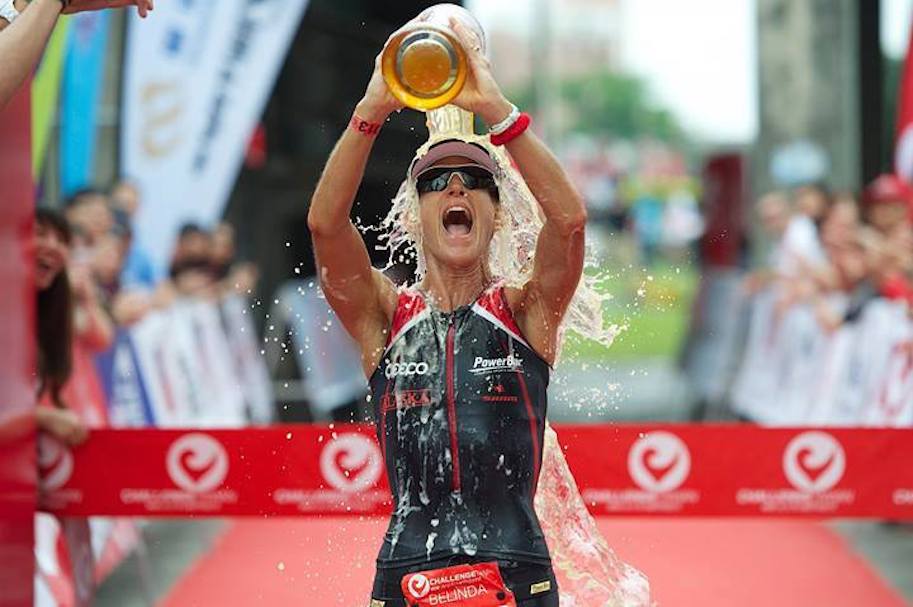 As always, our panel's views were collected independently – no selection by committee here. And that – perhaps – gives even more weight to the fact that all three pick the same name to rule the long distance world in Utah. Will they all be right… or wrong?!
The big picture
Before we dig into the selections, Helle Frederiksen does a great job of setting the scene for the race:
"We seem to have two distinct groups of athletes that will contribute to the overall dynamic of the race. You have the fastest swimmers, those that have an all-round 5-star ability across all three disciplines (Alistair Brownlee, Kristian Blummenfelt, Daniel Bækkegård, etc.). Then you have a big group of "non-swimmers" that are the highest standard of cyclists in the sport (Wurf, Sanders, Long, Kienle, Høgenhaug, etc.), who are likely to form a chasing group and benefit from one another.
"The questions will be; how hard will the fastest swimmers drive the bike pace to stay ahead? How early can these chasers get to the front (if they do)? Will they break off the front? And will they be able to run as well as needed to hit the podium?
"It should be an exciting race with a high potential for big packs on the run."
Gustav set for the double
The Norwegians have taken the sport by storm, currently holding World Triathlon and Olympic Games (Kristian Blummenfelt), plus IRONMAN 70.3 (Gustav Iden) titles. From the perspective of our trio, it'll be Gustav Iden taking the spoils on Saturday.
That dominant 70.3 victory on St George last year was referenced by Belinda:
"Gustav has already shown us how good he is over this course. There is no doubt this terrain suits him. He is light but powerful and he climbs like an animal. He is such a well-rounded athlete and you just know he is hungry for the win and his first World Championship title over this distance. Definitely going to be hard to beat."
Craig was equally clear on his favourite:
"For the guys, my pick is Gustav Iden. He was my favourite before all the withdrawals and nothing has changed. I just think he is so consistent and has been the best athlete in long course for a while now."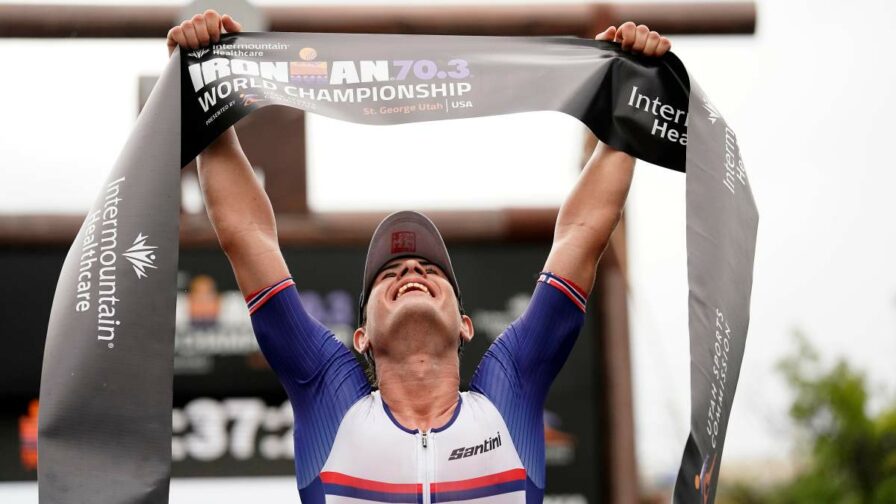 The theme continues from Helle, and though she does highlight one potential note of caution, she completes the trio of full marks for Iden:
"The course suits him, the environment is familiar to him, and he showed last year just how strong he is, having retained is 70.3 World title in St. George. Gustav has proven that he is not afraid of taking the race by the horns and leading from the front, also during the bike.
"All sources tell me he is in super shape and has had a long consistent training block. He has spent a lot of time in altitude prior to the race so the altitude of St George would feel like sea level to him.
"The only thing that goes against him is that it is only his second full distance IRONMAN, so the racing experience of the distance is lacking and it could catch him out. Based on his usual training volume, his ability to read his own body and the familiarity he has with St. George, I'm betting on Gustav."
An all Blu(e) one-two?
Not universal, but both Helle and Craig believe that the confidence that the Iden-Blummenfelt duo show off course, will be backed up on race day – with the Olympic Gold medallist Kristian Blummenfelt having to settle for silver this time around. That would be quite some return for the city of Bergen.
Helle's take:
"I do believe Kristian and Gustav will use each other to their advantage, especially on the bike. It would not surprise me if they will try and get away on the bike, but I also don't think it would be necessary in order for one of them to win.
"Physiologically Kristian is one of the most gifted athletes out there, but his true strength may lay in his ability to suffer. He showed in Cozumel that he can do the distance, and that training, testing and the team behind him, is enough for him to believe in his ability.
"To race a debut IRONMAN in the way he did, is very special; he raced smart, mature and pulled a fast and complete race together. Kristian has the full package, reminding me a lot of Alistair Brownlee, with Kristian perhaps being more robust. I believe Kristian will feature all day and is my pick for second. If it comes down to who can suffer the most, between Gustav and Kristian, my money will go on Kristian."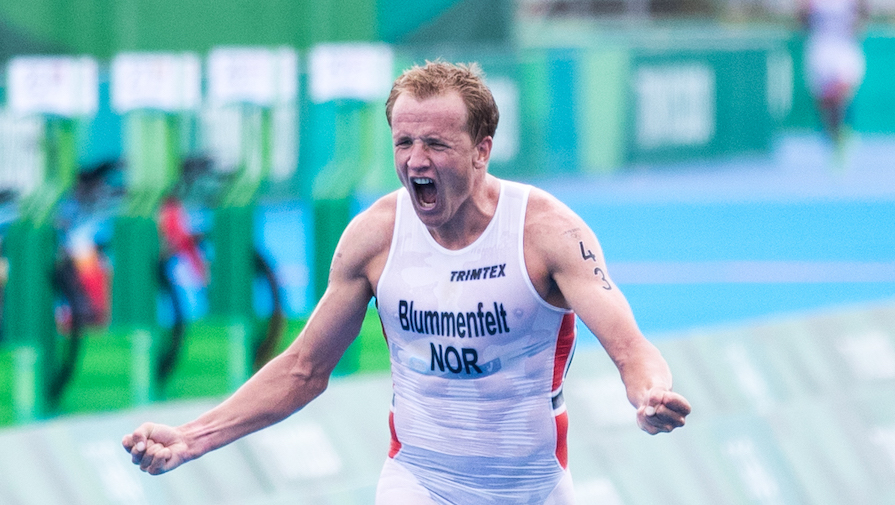 While clear on his favourite for the weekend, Craig Alexander acknowledged that trying to complete his podium selections was not an easy choice:
"The depth in the men's race is awesome. I feel this is going to be the most competitive World Champs race we have seen for a while with close racing deep into the marathon.
"I think Ali Brownlee (maybe the best pure swim/bike/runner we have ever seen), Lionel Sanders (impossible to be as good as this man and not be a contender), Kristian Blummenfelt (the most dominant athlete over all distances the past two years), Sam Long (confident, in-form athlete on a meteoric rise), Daniel Bækkegård (70.3 WC medallist), Sebastian Kienle (former IM World Champion and all-time great athlete at this distance), David McNamee (former 2 x podium finisher at World's) and Patrik Nilsson (IM European Champion) will all fight out the final two podium positions behind Gustav.
"Honestly, I don't think it would surprise anyone if any of those athletes I just mentioned or one or two others cracked the podium."
Yo Yo Yo…
Sam Long secured a World Championship silver medal at the 70.3 World Championship last year, and Belinda has gone for a repeat performance here:
"He never ceases to amaze me. You look at him and he defies logic. He is just so big, a little goofy and shouldn't be able to run as fast as he does. But he is all heart and he loves the sport and he loves racing.
"A recent run in with a car has slowed him down a little, but as long as he can remove this from his memory bank and not dwell on it, he will be fine. I have no doubt that once the gun goes off on Saturday he will be firing on all cylinders and there will be zero excuses.
"The best thing about Sammy is he just loves to race and race hard! He thrives on the attention and he is going to get plenty at this event."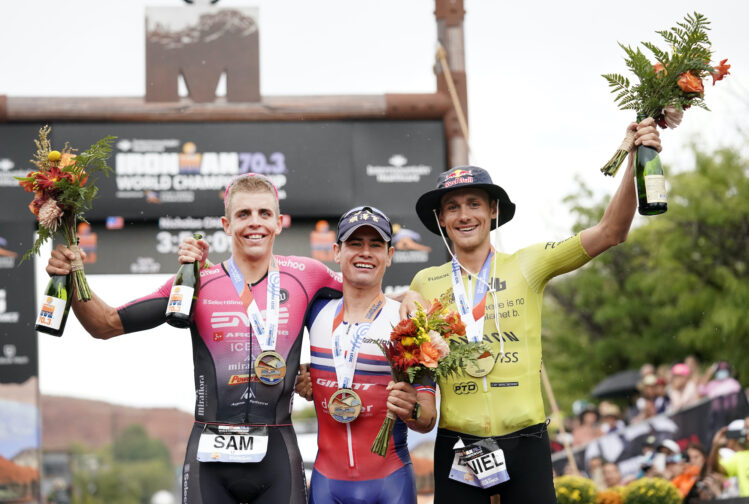 A fairy tale finish for Sebastian Kienle?
In his final season of World Championship racing, would there be a more popular podium finisher than Sebastian Kienle? Craig has noted his potential above – but Belinda has her fingers crossed that the final podium slot will be his:
"Ok, so this might be a bit more of an 'I wish' than a true pick. Sebi has been a favourite of mine for soooo many years now. He has been one of the greatest personalities our sport has ever seen. He wears his heart on his sleeve and gives his all with no excuses.
"It has been a bit of a rocky road to this start line, but as we know, there won't be too many more for him, so he will make this one count. I would love nothing more than to see Sebi on the podium!"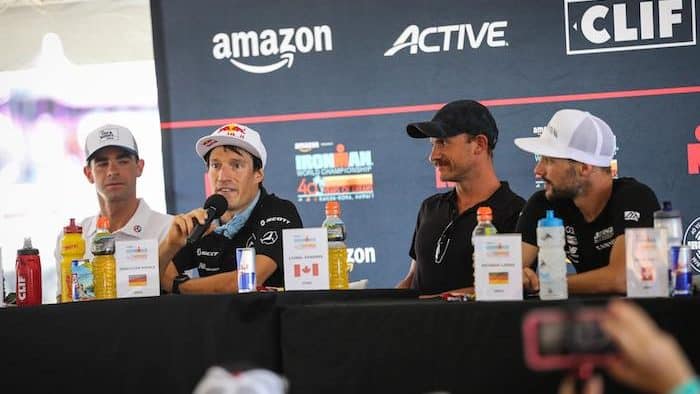 Don't forget the DOUBLE Olympic Champion
It was a tough choice, but Helle has picked Great Britain's Alistair Brownlee to just edge out Sam Long for the final place on the podium:
"There are good arguments to back the claim that Alistair may be the greatest triathlete of all time. He is an exceptional racer, fierce, incredibly competitive and never to be ruled out. The full-distance has been a high focus with the upcoming Sub-7 attempt, this makes me believe that Alistair will be entering the start line in prime form, and IRONMAN 70.3 Oceanside also proved that the form was coming.
"This all said, Alistair hasn't yet proven himself to be a consistent IRONMAN performer. The question mark remains whether Alistair has been able to do enough run training to maintain form, strength and speed towards the later stages of the run. Alistair has the full package and for sure he'll be racing with a target on his back. Winning this race will complete his resume. Ali will feature all day long and it seems absurd to bet against him, but I believe in the end he will be third."
Grab your popcorn, not long to wait now.
The Bottom Line – Expert Picks
| | | | |
| --- | --- | --- | --- |
| | Gold | Silver | Bronze |
| Helle Frederiksen | Gustav Iden | Kristian Blummenfelt | Alistair Brownlee |
| Craig Alexander | Gustav Iden | Kristian Blummenfelt | Lionel Sanders |
| Belinda Granger | Gustav Iden | Sam Long | Sebastian Kienle |