Who will win the delayed 2021 IRONMAN World Championship in St George on Saturday? That's the question everyone is trying to answer – so here's my attempt to do the same.
First up, the basics. You can find the official Female Pro start list here – though at the time of writing I believe the number of starters will be around 23/24 when the cannon fires.
Lucy Charles-Barclay, Laura Philipp, Sara Svensk, Justine Mathieux (FRA), Kylie Simpson (AUS), Simone Mitchell (GBR) and Tara Grosvenor (GBR) are among the names that won't be racing. Who knows if anyone else will fall to injury or illness between now and gun time. Fingers crossed to everyone.
(Even) more open than expected?
Earlier in the year, I wrote an extended piece on why, objectively, St George would be the most open IRONMAN World Championships for years. That logic remains – and stats guru Thorsten Radde had similar thoughts too – and if anything, that has probably been reinforced by events since.
Lucy Charles-Barclay was always my strong pick for the win, and when she was forced out of contention, Laura Philipp would have been my selection. It was back to the drawing board again!
How 'might' the race play out?
Lucy's absence is significant. Aside from missing someone who would surely have been the clear race favourite based on her 70.3 World Champs performance last year, she shapes the race from the first stroke.
Typically gaining 4/5 minutes on the key contenders behind her, nobody else in the field comes close to that swim ability. With no LCB on hand, the 'fast, but not Lucy fast' swimmers will start their bike leg towards the pointy end, and without several hours of chasing ahead – which of course didn't work in St. George last September!
All change in the swim
If you are a 'chase pack' athlete normally, well, you'll now be pretty close to the head of affairs as soon as you exit T1. It'll be game on from the get go, with the cameras and helicopters on you. Add in that it will also be a wetsuit swim, unlike Kona, and those gaps will surely be closer than we've see over the last three editions in Hawaii.
A small entry should reduce physical contact and see the field split pretty early. If you've ever watched Mixed Relay Triathlon races and wondered why the swim gaps over 300m are sometimes far greater than they are over 1.5km, fewer athletes means less 'feet' to swim on.
If ever there was a race where mental focus to stay on some good feet could lead to big rewards, this is it. Potentially a few surprising names may be close to the leaders with some good tactics and a bit of luck. By contrast, miss that break and there will be nobody there to help you bridge back.
That's likely to leave the likes of Fenella Langridge, Lisa Norden and Daniela Ryf pretty close to the front of the race early, with Anne Haug there or thereabouts too. Kat Matthews swam with Haug in Lanzarote – something similar in St George would be very welcome – and she's been training well for it.
Even if Matthews isn't right in the front pack of main contenders, she's unlikely to be too far away I would guess, with a similar story for her long-time rival, Skye Moench (USA). Moench doesn't get the headlines that her performances deserve. Sixth at the 70.3 World Championship, just two minutes behind Matthews in fourth, they are the top two finishers from that race, who will also start on Saturday.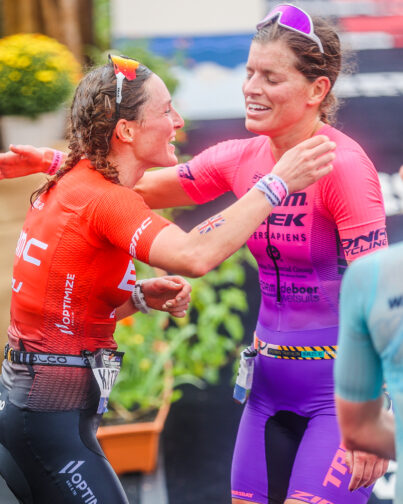 Tim Don reported for us that the lake is pretty cold currently which thinking WAY back in the past – London Grand Final 2013 – has caused Anne Haug issues previously. Hopefully, for the race as whole, there's no repeat here.
A little further back – probably – in terms of bike strength that can impact the race, Ruth Astle and Heather Jackson are two names to watch. Both will likely be equally happy to have the other for company, as they set out on their strongest disciplines.
Solo strength to play dividends on the bike?
All of those factors above would seem to indicate a higher density of athletes starting the bike – but will that continue?
I think it will… before changing significantly. While the bike course certainly has more than it's fair share of climbing, the vast majority of that comes well after halfway. Of course, different strengths and weaknesses will see athletes and/or chase groups gain or lose time over the first two and a half hours, but the demands of the second part of the ride should be where bike strength, climbing skills, patience and tactics really bears fruit in a big way.
As David McNamee told me this week, "It's sort of like IRONMAN UK, in that it doesn't matter if you are at the front of the race or the back, to get up the climbs is still a bloody big effort."
I think there will thus be a lot of solo riding over the final one to two hours. No hiding place, the strongest athletes will shine through.
What have you got left for the run?
Always a pretty key question, when you have 26 miles of running to do, with five and half (ish) hours of racing already in the legs!
Anne Haug is the best long-course triathlon runner in the race, setting the fastest split in pretty much every middle and long distance race she's ever done. There's little reason to expect she won't perform here.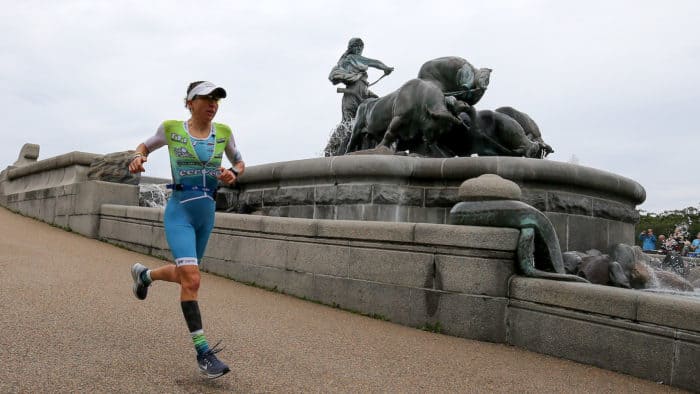 Daniela Ryf you would imagine has been lacking confidence, in not being able to capture the (incredible) heights that saw her totally dominate the sport with nine World Championship victories. While she didn't win, she was still pretty impressive on the bike at 70.3 Dubai – and it's not like she blew up totally, and lost to a novice on the run either!
Starting this bike course pretty close to the front would seemingly be a motivation to her. We've seen Ryf be a brilliant front runner in the past and at her best, almost certainly the best triathlon cyclist we've ever seen. If she can find 90/95% of that in St George, things get very interesting.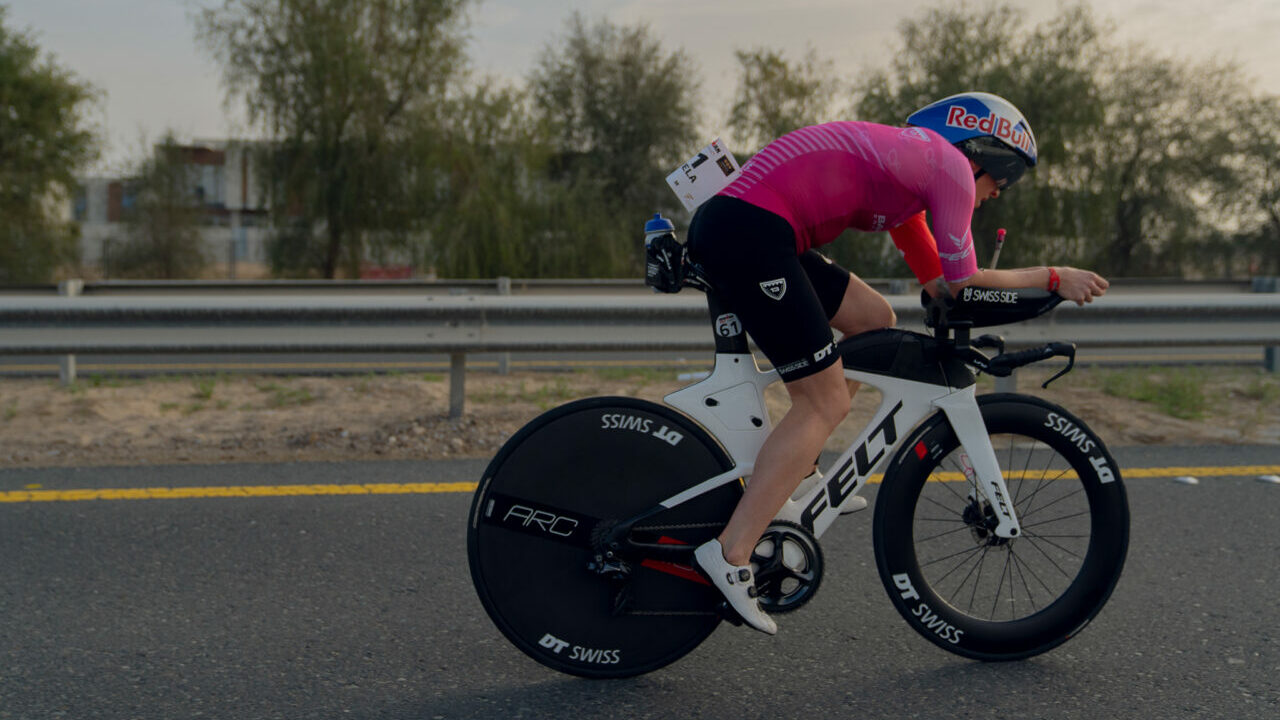 Kat Matthews, to me, seems to have all of the bases covered for this race. Lanzarote proved on a race course the numbers and results she has seen in training. Fourth last year at the 70.3 World Champs in St George was impressive, and she's clearly stepped forward another step since then. If anything, an on-form Daniela Ryf could enhance Kat's victory chances, because I don't think the in-form Brit will let the Angry Bird ride away from her. More importantly, it appears she has the bike legs to prevent that from happening too.
What I found impressive about that Canary Island result, was the control. She consistently, and swiftly, made up the swim deficit to Jess Learmonth and then continued in the same manner to build a big lead. No big attack, no go for broke – she was just on another level, on a tough course.
That control was reflected in her run performance. Sure, Anne ran quicker (no shame in that!), but there was never a second when the result was in doubt. Haug gained less than two minutes over 21km. I'm pretty sure that Matthews believes and plans to be many multiples of that ahead of the reigning champion when she slips on her running shoes.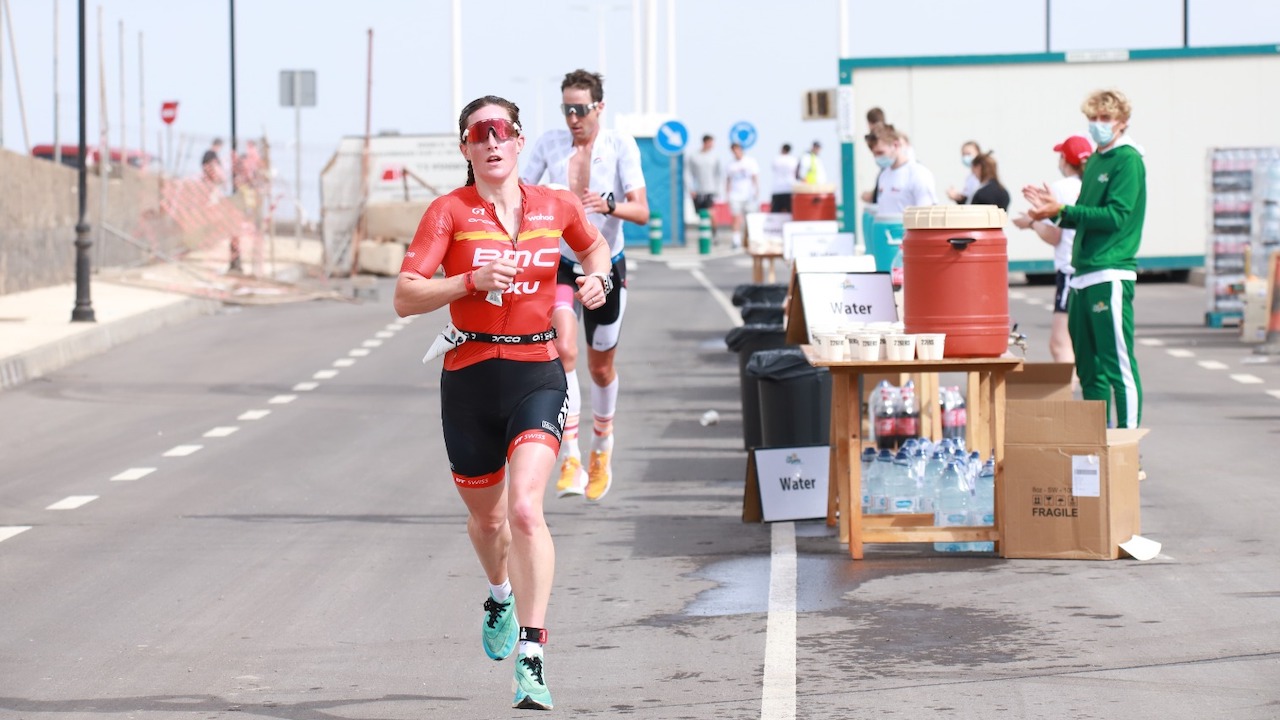 The Verdict
That seems like a pretty good playbook to me – and that is why I'm picking Kat Matthews to join Chrissie Wellington and Leanda Cave as British IRONMAN World Championship winners.
My hunch is that Anne Haug may not be in a podium position midway through the marathon, but few things in life are as reliable as a Haug run split, and given the severity of the bike course before it, I think she will run her way into silver. Bike splits for show, run splits for dough. She'll likely post a quicker marathon than Matthews, but Kat won't care if she arrives at the finish line several minutes earlier.
I'm not sure that the all-conquering Daniela Ryf will be able to return to the very top spot this weekend, but class is permanent and I'm going on a hunch that Ryf will put on a performance that shows she is far from done yet, to complete the podium. If she does, that's great news for Kona in October.
Beyond the podium? I'll go for the Skye Moench (4th), Fenella Langridge (5th), Heather Jackson (6th) and Ruth Astle (7th). I think that quartet will trade positions several times over the nine or so hours of racing.
Whatever happens, I'm genuinely excited to watch it all unfold.