The (delayed) 2021 IRONMAN World Championship – set to be held in St. George in Utah on May 7 2022 – will be the most difficult to predict race for the last 25 years.
That is my take on the impacts of the venue change, delays since Kona 2019 and the performances we are seeing in men's long-distance triathlon right now.
Of course, we all know what they say about opinions…. but, I'm going to lay out a logical and statistically-backed case as to why this time 'it really is different'.
No hype, no clickbait, just logic.
The myth of unpredictability
Forecasting a winner at the IRONMAN World Championship in Hawaii is easy.
There, I've said it.
Ok, hear me out…. in truth, predicting the winner isn't always simple, but coming up with a very short shortlist in advance is simply a matter of applying some rules. Rules, of course, are made to be broken – but these ones have worked incredibly well for the best part of 25 years, when applied to the Men's Pro race in Kona.
These 'rules' also mean you require absolutely no knowledge of an athlete's form, training status or results achieved in any other races. It sounds mad, but I wrote an article about this almost a decade ago explaining why.
I got plenty of "you don't understand!" comments (and a few less polite ones…) at the time. But I was right. And I would have been right applying those rules, every single year since then too.
Kona and the data
The following table shows the following:
The Men's Pro winners of the IRONMAN World Championship in Kona since 1996
Where that athlete finished in the IRONMAN World Championship the previous year
The best finish that an athlete had achieved in Kona at any time up to that year
| | | | |
| --- | --- | --- | --- |
| Year | Champion | Result 12 months previous | Best Previous Result |
| 1996 | Luc Van Lierde | DEBUT | DEBUT |
| 1997 | Thomas Hellriegel | 2nd | 2nd |
| 1998 | Peter Reid | 4th | 4th |
| 1999 | Luc Van Lierde | 2nd | 1st |
| 2000 | Peter Reid | 2nd | 1st |
| 2001 | Tim DeBoom | 2nd | 2nd |
| 2002 | Tim DeBoom | 1st | 1st |
| 2003 | Peter Reid | 2nd | 1st |
| 2004 | Normann Stadler | 4th | 3rd |
| 2005 | Faris Al-Sultan | 3rd | 3rd |
| 2006 | Normann Stadler | DNF | 1st |
| 2007 | Chris McCormack | 2nd | 2nd |
| 2008 | Craig Alexander | 2nd | 2nd |
| 2009 | Craig Alexander | 1st | 1st |
| 2010 | Chris McCormack | 4th | 1st |
| 2011 | Craig Alexander | 4th | 1st |
| 2012 | Pete Jacobs | 2nd | 2nd |
| 2013 | Frederik Van Lierde | 3rd | 3rd |
| 2014 | Sebastian Kienle | 3rd | 3rd |
| 2015 | Jan Frodeno | 3rd | 3rd |
| 2016 | Jan Frodeno | 1st | 1st |
| 2017 | Patrick Lange | 3rd | 3rd |
| 2018 | Patrick Lange | 1st | 1st |
| 2019 | Jan Frodeno | DNS | 1st |
Winning on debut is VERY difficult
The reason this table starts at 1996, is because we have to go back that far to find an athlete who won the IRONMAN World Championship on their debut.
(Recent) history is VERY important
In almost every case since that Luc Van Lierde victory in 1996, the winner in Kona finished in the top four 12 months earlier.
The only two instances in which this didn't happen were 2006 (Normann Stadler had his infamous lava field meltdown after three punctures in 2005), and 2019 because Jan Frodeno couldn't even start 12 months earlier due to injury!
Previous KONA success is VERY important
Check out the final column on that table once again:
No male athlete has won the IRONMAN World Championship over its last 23 editions without previously finishing at least fourth before.
Further, 22 of the last 23 winners of the Men's IRONMAN World Championship have, at the very least, been on the podium previously. You have to go all the way back to Peter Reid in 1998 to find a Kona winner who hadn't previously finished on the podium.
The biggest predictor for Kona success = previous (and recent) performance in Kona.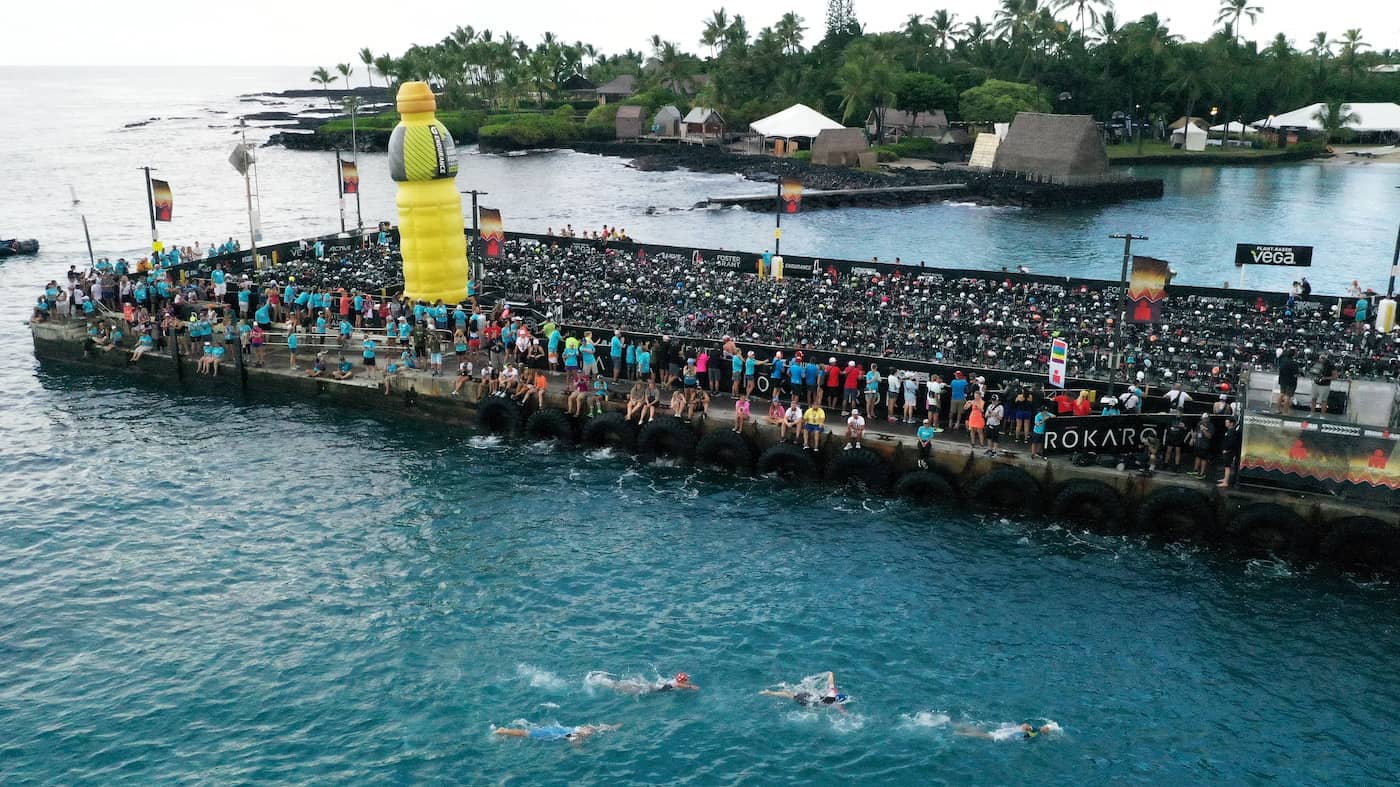 Can Iden or Blummenfelt win?
Had the race been taking place in 2021 in Kona, my answer would be negative.
In the context of what that pairing have achieved both in the last two weeks over the distance, and across 2021 as a whole, that might appear dismissive… but it's not intended to be, or is it through a lack of appreciation or understanding of their abilities.
While the Norwegian duo are bringing huge talent to the sporting table, there's a long line of incredibly talented athletes who have joined the list of 'couldn't crack Kona on debut', all with Hall-of-Fame-type performances on their records. Here are just six legendary names that have tried in the modern era:
Jan Frodeno
Sebastian Kienle
Alistair Brownlee
Javier Gomez
Chris McCormack
Craig Alexander
Bottom line: Winning in Kona is exceptionally hard, particularly first time out. Experience, learning about the race, the course, the climate, the island – and putting down a marker first – is seemingly essential before the win becomes a possibility.
St. George changes everything
We can probably throw most of this seemingly reliable history out of the window for May 2022.
For starters we will, obviously, be in a very different location and we'll also be more than two years on from the last IRONMAN World Championship, which would logically suggest that what happened in October 2019 is going to be far less relevant.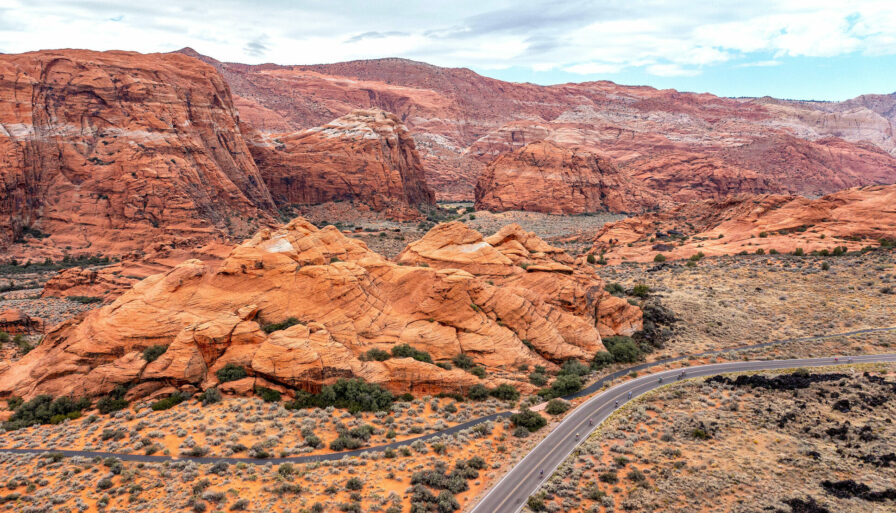 To add to that, all of the big guns already know what it takes to race in St. George:
Jan Frodeno – won IRONMAN 70.3 St. George in 2014.
Gustav Iden – won the IRONMAN 70.3 World Championship in St. George 2021.
Kristian Blummenfelt – a mechanical ended his day in terms of podium opportunity at the 2021 IRONMAN World Championship, but St. George will be very familiar to him.
Alistair Brownlee – won IRONMAN 70.3 St. George in 2017.
Lionel Sanders – his favourite course, won IRONMAN 70.3 St. George in 2016, 2018 and 2021.
Sebastian Kienle – three podium finishes at IRONMAN 70.3 St. George.
Sam Long – second in St, George at both 2021 events.
There's a lot of history and legend surrounding the 'Big Island' and the spiritual home of the IRONMAN World Championship. That storybook will be ripped up in May 2022. A clean slate, with just the 'IRONMAN World Championship' name remaining.
Many athletes arrive in Hawaii every year believing they can win – but history at least tells a remarkably consistent story that very few can.
Come May 2022, a new page will be written, and for the first time in a generation, it really is all up for grabs.
Combine that with the performances we have seen through 2021 – and more athletes than ever will arrive in Utah believing, truly, that they can be the IRONMAN World Champion.
May 7, 2022. Circle the date. Don't miss it.