David McNamee will start the IRONMAN World Championship in St George, Utah on Saturday in a very select group. The Girona-based Scot is one of only five men who will be racing with a previous IRONMAN World Championship podium finish on their C.V.
In the case of McNamee, he has two – third place in Kona in both 2017 and 2018. Five years on, but still just 34 years of age, can he call upon that experience again to add another?
I spoke to David this past weekend via Zoom, and he gave me his thoughts on why he feels this race will be 'very different from Kona'.
With a full breakdown of the course, his dark horse to watch – and why overlooking Alistair Brownlee would be a big mistake – it's a great insight into what to look out for during the race.
Welcome back World Champs
McNamee has never hidden the fact that preparing for the biggest race of the year – typically Kona – is what excites him. While a lot is different about this build-up, I started by asking if he was finding a similar sort of motivation and excitement ahead of St George.
"Of course. It's not Kona, and I think that everybody knows that I love the conditions of Kona, but it's great to finally have a World Championship after two-and-a-half years. I'm excited about the course.
"I'm a big fan of humidity – of which there is absolutely none here! – but I think that everyone is just happy and relieved to be racing a World Championships after such a long, long time."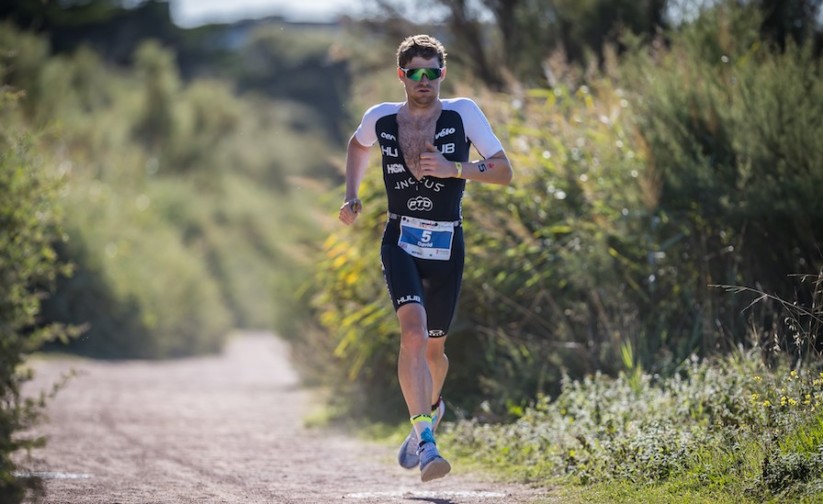 Third time lucky?
David has raced twice already this year, with a DNF at IRONMAN 70.3 Lanzarote and a 12th-place finish at IRONMAN 70.3 Oceanside to show for his efforts. A modest return on the surface, but the typically relaxed McNamee is not too concerned.
"In Lanzarote, I just got sick two days before the race. I came down with a really bad sort of virus. I probably shouldn't have even tried to start the race, but it's always tough when you are already there at the race event… you just sort of hope that you wake up on race morning and everything will be ok. I knew very quickly into the race that it wasn't happening.
"Oceanside – I don't know if it was a mixture of bad luck or my own stupidity – but I ended up hitting a massive pothole on the course and I think because my weight was so far forward on the bike, the next thing I knew my saddle was pointing downwards instead of horizontal and that made riding near on impossible. I had to end up waiting for the mechanic, so it's not been a great start to the year which seems to be the story of the last couple of years for me, to be honest. I'm hoping of course next week changes that."
While those bike woes put him out of competitive contention for the top places, I noted that he did continue and finish the race. A 1:11 half marathon when you are eight-plus minutes back is pretty solid – was that an attempt to still make it a strong training day?
"Yeah, I think 1:11 is a good time. I was happy that even though I was out of the race, I still committed to giving it my best performance. At one point if you ran a 1:11 you'd probably have the quickest run split, but now guys are running like a 1:08. It's not crazy… but the sport has taken another step forward."
Hype? No thanks!
One thing that is different this year is the degree of spotlight on McNamee. Ahead of both the 2018 and 2019 Kona races, he was a top-three finisher 12 months previously. More than two-and-a-half years on, new names have earned the headlines and McNamee hasn't been featuring in too many predictions articles.
Given David could well be the most chilled athlete in the sport, it probably won't come as a surprise that he's not too concerned…
"For sure, I just sort of try and concentrate on my own things. I don't need other people to be hyping me up, I just always try and have trust and confidence in the training process.
"I know I love the big championship races and I'm hoping that I have an incident-free race next week. I know my fitness is there to deliver a good result. That's all that matters to me – I'm not one for the big hype!"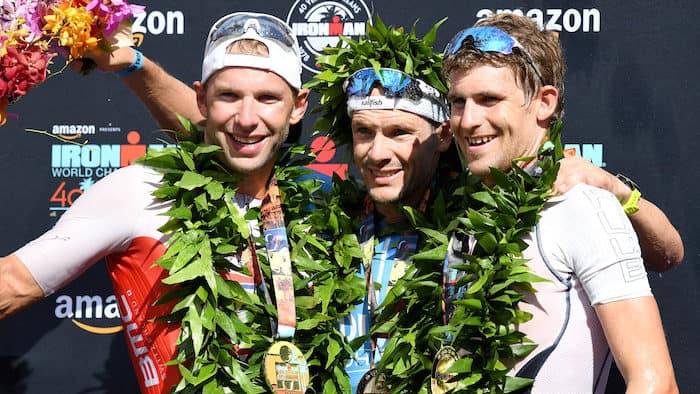 A very different race, a different sport
A new venue, a new calendar slot and new athletes racing – there are a lot of questions to be answered on Saturday. David believes that we won't be simply taking the Kona playbook and doing a copy/paste in Utah.
"I think the race will actually be very different from Kona. I think also it's been two-and-a-half years, which in sport is almost like a lifetime.
"It's the first time in years that we've had all the best guys – the healthy best guys anyway – on a start line together. I've never looked at the start line before in an IRONMAN World Championship and seen such a mixture of ages. I think the youngest guy is 22, Sam (Laidlow), and then you have people in their early to mid-40's too, like Andy Potts.
"I remember doing my first Kona, I'm pretty sure I was the youngest guy in the field at 27. That adds a different dimension and dynamic to the race. I think the sport is changing. It's always been seen as like an older person's sport, and if you come from an ITU background you'd never consider combining ITU racing and Ironman. It used to be you typically retire from ITU racing and move to an Ironman event, maybe in your early to mid 30's.
"I know when I switched from ITU at 27, people thought I was crazy, that I was too young. Now you have people just skipping that phase entirely, or the Norwegians who decide to do everything they want!"
Swim: absent Amberger and the dark horse
We talked at length through each discipline, and potentially how the course and the entries (and absent names too), could impact things:
"I think the swim will be interesting, in that when you take Josh out of the race [Ed. Amberger], it's very different. His take-out speed is incredible, so much so that even the very good swimmers struggle to stay with him. That means that the guys who are sometimes front pack, sometimes second pack, have no chance of being with him.
"With him out, it could then be a bigger pack than usual. The people that are usually borderline… with Josh not there, they could make the front pack. Depending how big that group is, it could shape the dynamics of the first 80-90km on the bike.
"I think if someone like Kristian Hogenhaug [Ed. World Triathlon Long Distance Champion], if he makes the front pack, he's such a strong cyclist. Having raced against him at IRONMAN Frankfurt last year and seen how explosive he can be, if he can be at the front from the start of the race, he's a guy that could make the bike very traumatic for everyone else.
"If you asked me who is the dark horse that nobody is really speaking about, it's probably him. He could easily go top-five, if not better. I think him and Leon Chevalier are very similar in that if they do end up in the front pack of the swim, they could both on that type of bike course do a lot of damage to everybody else."
What's interesting to note about Hogenhaug, is that Rudy Von Berg also marked him out as his dark horse to watch when we spoke in January. He also won, with a "best ever power output on the bike and a half marathon PB" recently at Challenge Salou.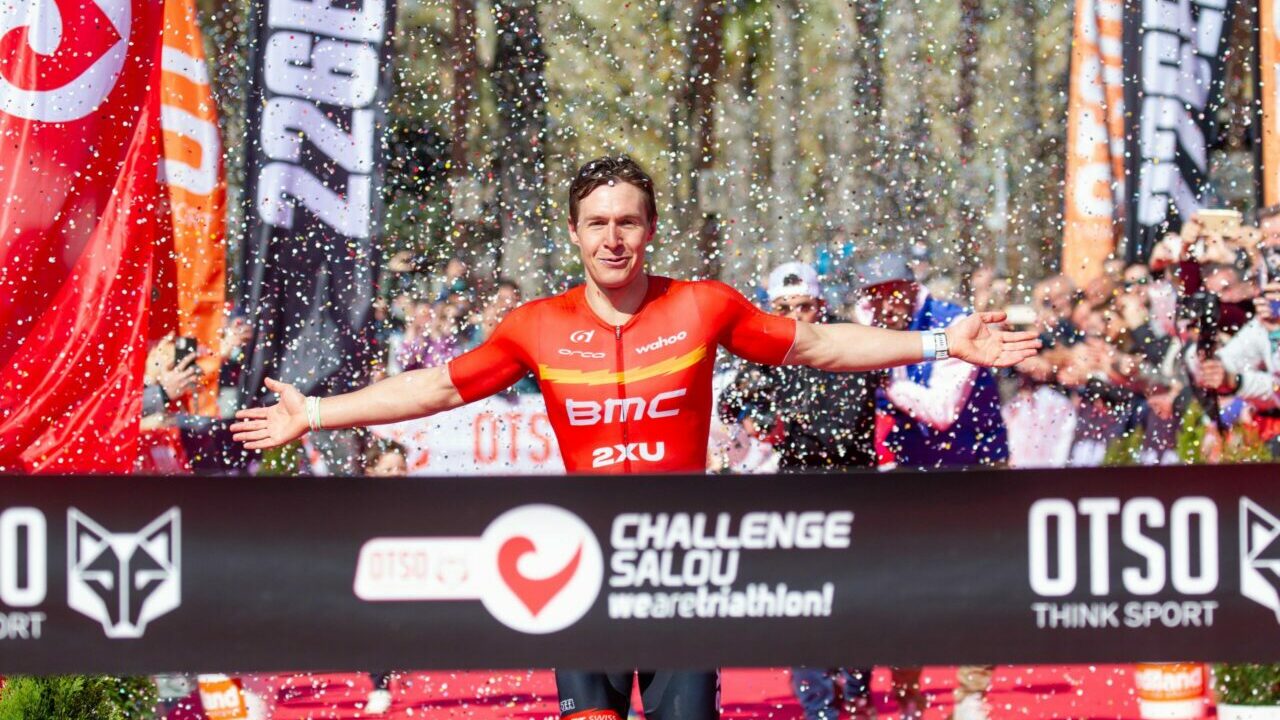 Bike: different course, different dynamic
"I think the course profile, especially on the bike, makes it a very different event. I think in Kona the bike course rewards someone who can hold a stable power output. Somebody who can sit at that 280-300 watts and push that consistently for four-and-a-bit hours.
"I think here there will be a lot more dynamics to the racing. There's a lot of short, sharp, steep climbs where you have to put down big power to get up and over them without losing all momentum. The guys that can do the big efforts and then recover from them – like the guys who have come across from ITU recently – they are used to that. This course suits them more than Hawaii would.
"There will be these three to five-minute efforts on climbs, but then the ability to recover from them. I think a few guys will sort of ruin their race by following the more explosive characters and not be able to recover from the efforts. I've ridden the course a few times – it's sort of like IRONMAN UK, in that it doesn't matter if you are at the front of the race or the back, to get up the climbs is still a bloody big effort.
"Hawaii is not like that, it's more gradual and suits the diesel engines."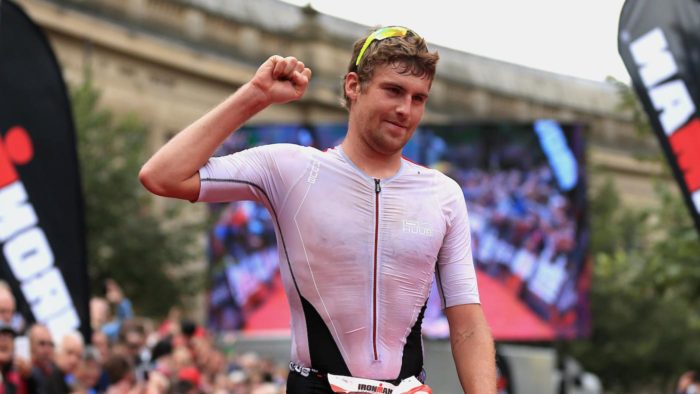 Run: expect explosions
While the run course for the IRONMAN World Championship removes some of the very steep descents we witnessed for the 70.3 Championship last year, it will still provide a stern test.
"Basically the whole marathon is on some sort of gradient and will be challenging. I think a lot of how fast it will be, will depend upon how hot it is, whether there is cloud cover or not. I've been here a few days and some days it's been 30 degrees and no clouds, then the next day 23-24 and clouds. It varies massively how hard it is to run.
"If it's a hot day, especially starting the marathon, there's going to be a lot of explosions in the last 10-15km.
"The descents here are a lot more gradual than those on the 70.3 course, however in the last 10/15km in any Ironman, any gradient feels horrific. There's been a few times in Hawaii that I've been running down Palani Drive and thought that I might not be able to make it. While people are training on the run course now, I think they will get a big shock to how it feels on race day."
Don't underestimate Brownlee
We finished with a final word on those that seem to have dismissed the prospects of a double Olympic champion from contending on Saturday.
"I think Alistair Brownlee will be a lot closer than people think on this course. It's a course for him, it's a course for the Norwegians. I think coming off the bike that Kristian, Gustav and Alistair will be the front three."
Will David be right with them?
"I'm a realist – I know that we have to go up Snow Canyon near the end, and that's going to cause a lot of pain. I'm a good climber, but I know how good Alistair and Gustav are. You saw it in 70.3 Worlds last year, Gustav was incredible going up the climb.
"We'll see, I'm ready to give it my best shot."