Sunday's IRONMAN Frankfurt proved to be a great day for Scotland's David McNamee.
Twice third at the IRONMAN World Championship in Hawaii (2017 and 2018), David added another podium – this time at the IRONMAN European Championship – in what was his last opportunity to secure a coveted start in Kona this season.
It could however, have been so very different. Reflecting on his "not even bad, truly awful" performances over the last two and a half years, David could easily have been an ex-professional triathlete now, after seriously considering whether he even had a future in the sport earlier this year.
I spoke to David yesterday, and he revealed that IRONMAN Frankfurt truly was a race that was about far more than a Kona slot.
Post-race relaxation? Not quite…
Never one to miss out on an opportunity to improve, David had just spent Tuesday – despite some sore legs – looking for more aero gains.
"I've just been doing some bike fitting for seven hours. If was a bit painful, especially starting first thing this morning. I was at gebeoMized, a German company. They do lots of custom stuff – arm pad results, insoles, 3D printed bars – it was definitely a worthwhile trip to do while I was here."
Do I still have it?
Having read some of his post-race comments about his racing since those Kona highlights in 2017 and 2018, before talking about Sunday's race, I wanted to dig deeper on the the lead up to it.
"Let's be honest, I've not really had a great race since Hawaii in 2018. A part of it is a bit of bad luck, of course the lockdown in Spain last year didn't help, but ultimately until Frankfurt – especially the last 18 months – I've been racing awful. Not even bad, but truly awful.
"I'd got to the point where having one bad year is obviously not a great situation, having two is awful, but to start a third year… and to be nowhere near. At the end of the day I've been on the podium twice in Hawaii, and to turn up at St. George and finish 15/20 minutes behind the winner in a 70.3 is just embarrassing. I never thought I would find myself in a situation like that.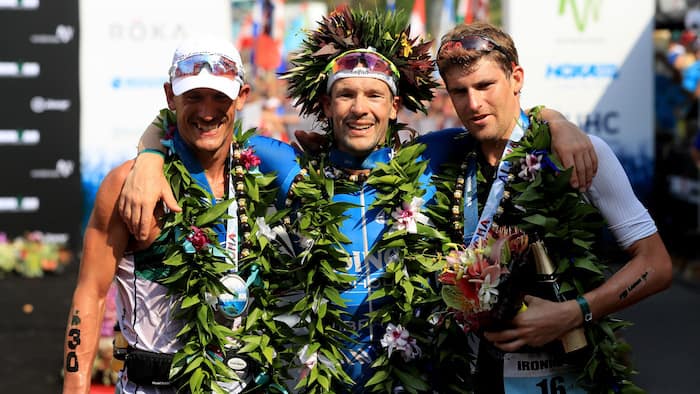 "I'd even got to the point of questioning whether my body had just had enough. I've obviously done this sport for a long time now, and I've never taken it half-heartedly, I've always trained very hard. I was thinking that after 15 years maybe my body just couldn't handle it anymore.
"Even before triathlon, I came from swimming where you train very hard as well, and from the age of ten I was training nine or ten sessions a week. So, that's probably 20+ years in the sport at a very high level of effort.
"I seriously doubted whether I could get myself back up, and after St. George I contemplated whether I wanted to keep on going. I remember the first conversation I had with David Tlibury-Davis who coaches me, and said look, I'm giving myself six months now and if I don't see any progress or don't see me making it back to my Kona podium shape then that's it, that's me done.
"I don't want to be that athlete who is not a contender anymore to be honest. I got to the point of thinking that I couldn't get back to being the athlete that I was – and if had reached that point, then to be the question would be why are you still here?"
Gaining perspective, a new coach and a change of approach
With that background, the next question was clear – what changed? First, was that new coaching partnership.
"Yes, that link up [with coach David Tilbury-Davis] was after St. George basically. After that, I was supposed to be doing IRONMAN Tulsa but I flew home, changed coaches and needed a fresh approach to things. That's how it came about to be honest.
"The first thing I did after St. George was take five days totally off training to completely relax, sort my head out and just enjoy doing normal things.
"Then, when I got back to Girona, David's approach has been very different to what I'd been doing previously, especially the last 18 months. I think I'd got to the point where I'd almost killed myself with too much intensity. When the races start to go bad for you, I think I thought the solution was to train harder and harder and more intensely. I was just digging myself into an even deeper hole to be honest.
"The last 10-12 weeks with David has been very much holding back on the intensity and getting me strong and aerobically fit again. So, I think the big changes have been focussing on that strength side of the sport and having that mental holiday, to just gain a bit of perspective again."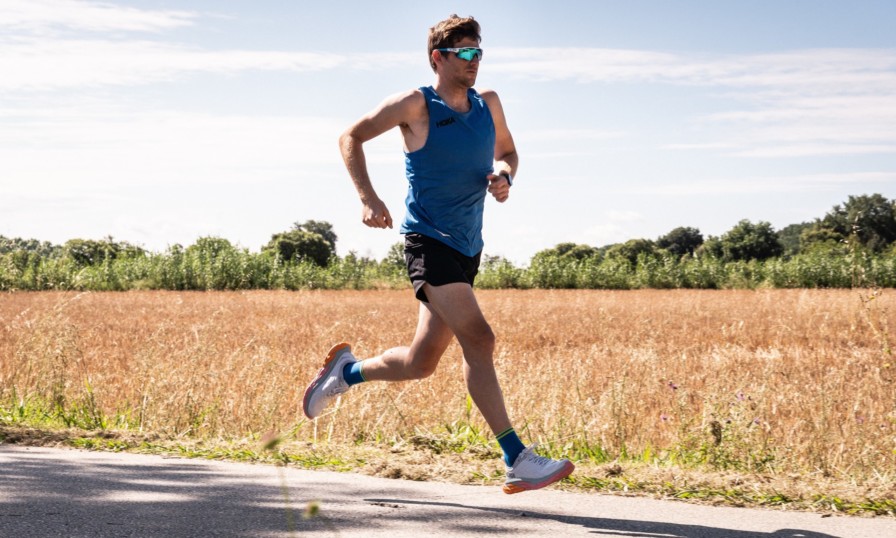 Frankfurt mindset: improvement or retirement
Form the outside looking in, there were thus potentially two parallel considerations happening. Firstly, proving you still 'have it', and then, the prospect of seeking that elusive Kona slot in what was effectively the last chance saloon. How did David approach the race?
"Going in to Frankfurt, in my head I was very much there HAS to be an improvement this race. I seriously think if it had been another awful race, that would have been it for me. I'd been working with David for the last 10/12 weeks and knew that while I might not be fully back to where I was, there had to be some sort of improvement shown.
"That was my mindset. Obviously I wanted to get a slot for Hawaii and get on the podium, but the minimum I needed was to leave this race feeling that there was some sort of progress made. Another disaster, like finishing 40 minutes behind the winner – I don't think, mentally, I could have turned that around again. That would have been almost three years of bad setbacks."
Racing, pacing and being back in the game
Safely in the leading pack in the swim, part of the chase pack off the bike (with only Kristian Hogenhaug ahead), the race seemed to go to plan for David, who has regularly proven his abilities on the marathon.
"The swim was good. It wasn't a super fast swim at the front, so that felt pretty comfortable.
"I found the start of the bike quite hard, and I think it was a fast start. I almost felt race-rusty to be honest, because I haven't actually raced that much. I did race Andorra 70.3, but that was on a road bike up and down mountains, and then in St. George I was so bad that I just got dropped by the packs, so to actually go back to that situation where you are in a group and having to react to surges, or go to the front and set your own pace, was a bit of a shock to the system.
"As the bike ride went on I felt better, which was a good sign, and it meant that I got to enter T2 and not feel that I was completely done, race over. The last year and a half I've arrived at T2 and literally sat down knowing that's my day done.
"Even if I have been in a group, I've almost always been the last one out onto the run, so this time I consciously made it a point that I would get through transition as quick as possible and get out onto the run course like it actually means business. That's what I did, I had a very quick transition and it was good to get onto the run course not feeling fresh, but that you still had something to give."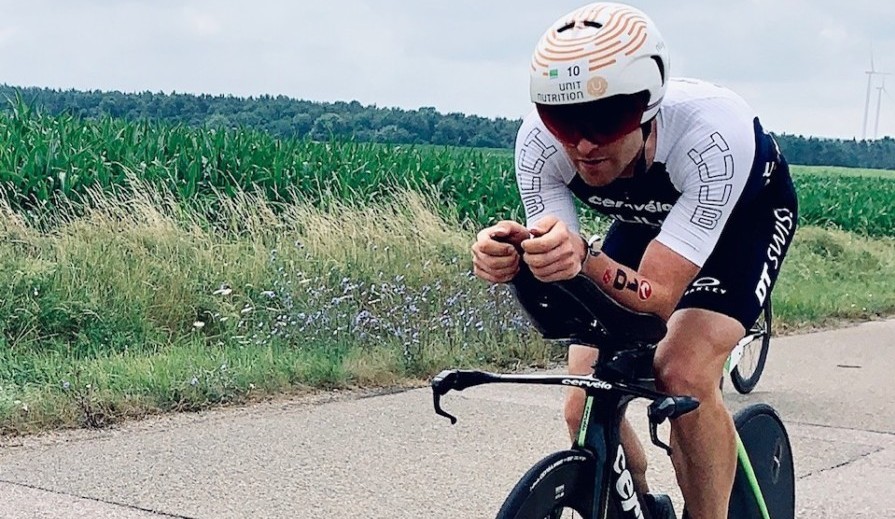 Bringing it home on the run
While others pulled away from David in the early stages on Sunday, he was always in contention and given his history, in a fine position for overall contention as the race entered the second half of the run.
"My first two or three kilometres were fast, it was just Casper (Stornes) I think obviously coming from the Tokyo Olympics has such incredible run speed, that he got a bit carried away at the start of the marathon. I basically lost all of the time over the first 4-5km, where he and Patrik must have been running close to 3:20-3:25/km pace, putting them on course for something like a 2:30 marathon, which is incredibly fast.
"I knew they were going to suffer for it at some point, so I was happy at my pace – I was still actually going quicker than I'd planned, but I felt good. I played the waiting game really, as I knew both of them wouldn't be able to hold on to that pace and then Casper fell apart.
"Even at 20km I was still feeling good and thinking I could go on to win it, but I started to get a lot of leg pain, not from tiredness, but from my quad muscles cramping up. I think a big part of that is it was my first ironman since Challenge Roth in 2019, so it's been over two years, so I think the muscles just weren't ready for that back half of the marathon.
"I suffered a lot in the final 7/8km, probably the most I've ever suffered. Fraser Cartmell was there cheering me on, and I think I passed him with about 6km to go and he was still trying to encourage me to catch the athletes in front. I said to him I was more concerned with who was behind, because I was at a point where I thought I might have to stop and stretch just to get my quads moving a little bit."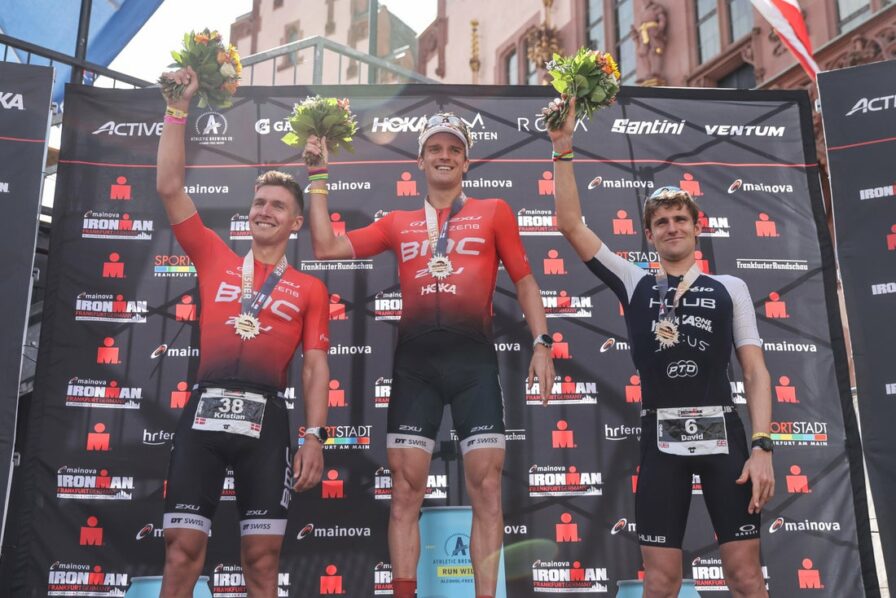 Pressure off, excitement back
Given the last two years of results and the pre-race doubts, David's Frankfurt performance has not surprisingly provided a huge confidence boost.
"It was definitely a big weight off my shoulders. Now I can look forward to Hawaii, I know there are areas where I can improve and I think just the fact that I've done an ironman after two years will help so much. There's nothing like doing a race to prepare you for another race. You can't replicate at ironman in training, no matter what you do.
"I feel a big relief and I'm also motivated towards Hawaii because I see progress and when you see progress in something, you can get excited. I'm got two months now, so can build on that momentum and hopefully continue to move forward and contend for that podium again. Three months ago I'd have laughed at that prospect to be honest."
The Big Island awaits a mentally fresh David McNamee
The next time, probably, that we see McNamee racing is likely to be in Hawaii – but that might not be his last outing of 2021.
"I don't think so (on racing again pre-Kona), because it's such a short time. For Hawaii, to acclimatise you want to go out quite a bit before hand. I might do another race after Hawaii this year. Racing is what I love, and so it would be nice to continue the season on after Hawaii.
"Because I've finally had a good race, the relief is off massively and so I feel fresher now mentally than I did three or for weeks ago. I think one of the key things to get a good Hawaii result is to go there mentally fresh and not hanging on to form. You want to get there feeling like you are coming into good shape. Every ironman is difficult and hard, but Hawaii is that little bit harder than everything."