Laura Philipp is the current PTO World-ranked #1 athlete and for many – including myself – was the favourite to take the IRONMAN World Championship title on Saturday.
That won't happen now however, as on Monday the German star confirmed her withdrawal from Saturday's huge showdown in St George.
COVID stops play for Philipp
Even making the startline was already looking in jeopardy last week when a serious cold and sickness delayed Laura even flying to Utah. The writing was perhaps on the wall for her competitive prospects when she said at the time: "If this wasn't the World Championships and something I've trained for such a long time, I wouldn't consider [making] this spontaneous trip."
That decision has now been taken out of her hands. She confirmed via Instagram on Monday that she will not be able to race, with an image of her positive COVID test result:
🦠It is a nightmare!🦠
After 2,5years of waiting for a big race to happen i'm now stopped by the virus.
This honestly feels like a joke😭
but it's real and since i had some real symptoms there is only one way to decide:
i'm not flying over to the US and i won't start at the @ironmantri world championships in St. George.🙅‍♀️
Covid is not just a cold and i will take the recovery seriously because the risk to damage your health in the long run is very high!
As much as it hurts to let my dream and good shape go, i know it's the right decision.😥
New opportunities will open up as soon as i'm ready to go again!
Thx so much for all your empathy and supporting me on my journey!❤️
Another one bites the dust
Queen could well be getting some significant royalties if their 1980 anthem was to be played with every withdrawal from the delayed 2021 IRONMAN World Championship this year.
Looking back to February for example, I named five female athletes who, at the time, I believed could win the race. With the strong race favourite Lucy Charles-Barclay already out of contention with a stress fracture, Laura now follows. Given her performance this season at IRONMAN 70.3 Dubai, she was the top pick for many.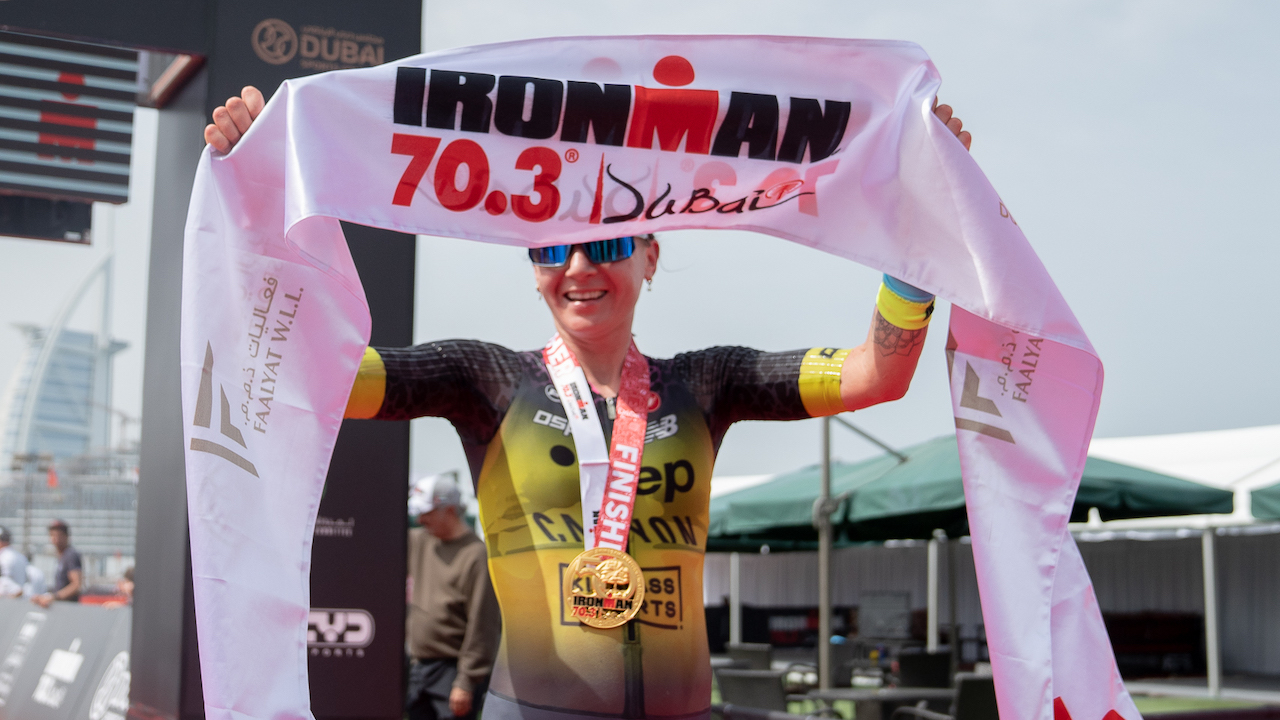 When the bookmakers finalise their odds later this week, that will likely see Great Britain's Katrina Matthews start the race at the lowest price. In what will be her debut IRONMAN World Championship, that's a measure of her progression over the past couple of years – and that impressive 70.3 Lanzarote performance. The last female to win the title first time out? Chrissie Wellington in 2007.
The Men's Pro race has also suffered, with Jan Frodeno, Patrick Lange, Joe Skipper and Javier Gomez among the high-profile absentees.