Two-time IRONMAN World Champion Patrick Lange is facing an extended spell on the sidelines following a bike crash during training camp.
The German had been training in Spain but posted on Instagram on Saturday afternoon: "Really not the way I wish my training camp comes to an end.
"A bike crash caused an acromioclavicular (AC) joint injury. Together with my team, I do everything to come back as quickly as possible and I am grateful to surround myself with the very best in their fields.
"So, a lot of organisation going on at the moment. Working on a new race schedule asap and keep you updated for this while replying to my emails one-handed should take a little longer, I will be back and stronger soon!"
Come back 'fighting fit'
Lange's first race of the new campaign had been scheduled for Challenge Salou on April 3.
That is clearly off the agenda and his hopes of contending at the first IRONMAN World Championship to take place in St George, which he spoke to us about recently, have also suffered a shattering blow.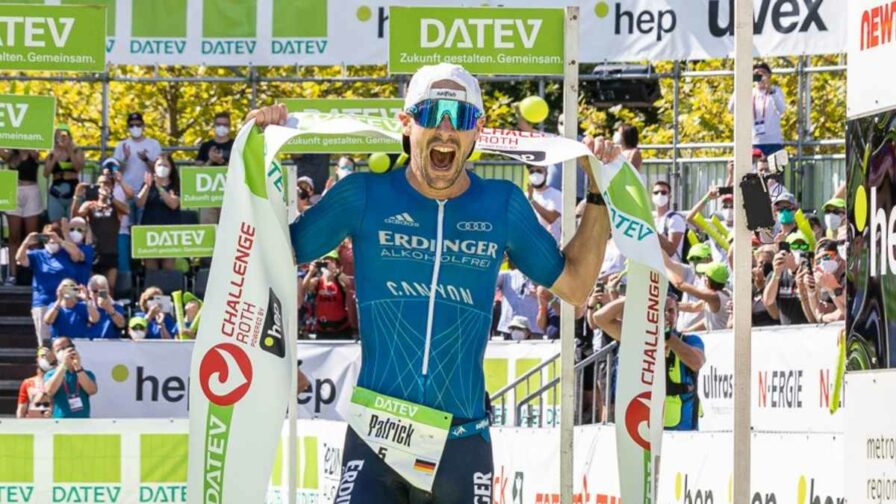 Lange, like many, had a restricted schedule in 2021 but he still managed to notch hugely impressive wins at IRONMAN Tulsa and Challenge Roth.
His fellow pros were quick to wish him a speedy recovery.
Joe Skipper's sentiments were typical of the responses to the news, saying: "That's the same injury I suffered in 2016 mate. Good luck with your recovery and I'm sure you'll come back fighting fit!"