The first big highlight of the 2022 long-distance triathlon season is approaching fast with the 2021 IRONMAN World Championship scheduled for St George on May 7.
As the day of reckoning in Utah draws ever closer, I thought it would be good to let you know why I'm so excited about the Pro races, and why they might be even harder to predict than normal.
St George a brave new world
There are a lot of things which are unusual about the St. George race. As it wasn't possible to have a race in Kona last October, IRONMAN has moved the race to May in St. George – still calling it the 2021 World Champs.
From 1978 to 1980 the race was held on Oahu before moving to Kona, but this will be the first-ever Ironman World Championships outside of Hawaii. This means that the race won't be contested in the Hawaiian heat and humidity but in the dry desert climate of Utah.
While most of the Hawaii course was at sea level, the St. George race starts at roughly 900m of altitude, climbing all the way to 1.500m. The topography of St. George also changes things: The swim will be in a lake instead of the Pacific Ocean, and the bike and run courses will have about 50% more altitude gain than in Kona (I've actually put together a handy guide to "St. George Course Information" on my TriRating website).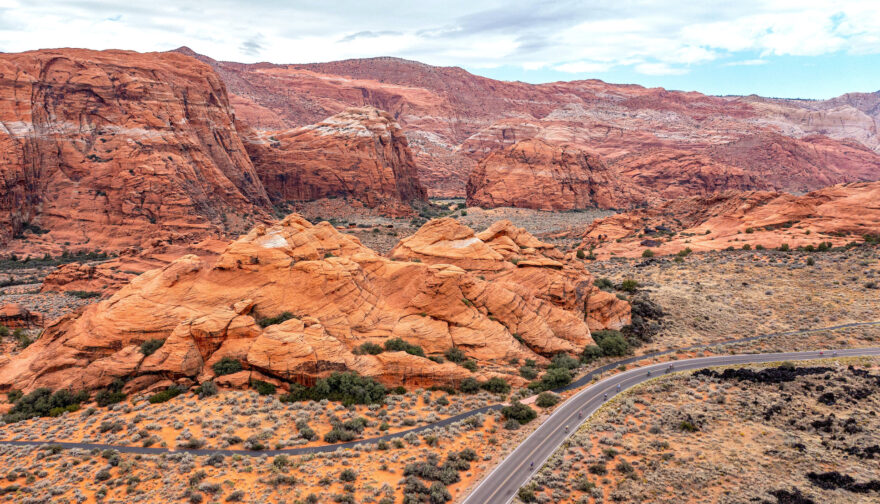 The date of the race is also different: Having it in May means St. George will be at the start of an athlete's season instead of the end, with limited chances for prep races.
All of these factors provide the background for fascinating Pro fields. Usually, there are a limited number of serious contenders – as per 'Levison's Law' the winner at Kona is almost always in the top four in the previous year, or a previous winner.
But with the last World Championships now two-and-a-half years back, the list of contenders probably needs be extended.
Pro Men's Field
The "obvious pick" is always the defending champion. On the men's side that's Jan Frodeno who hasn't done an official full-distance race since Kona in 2019. His main 2021 event was the "TriBattle" with Lionel Sanders – a two-person event which saw him swimming, biking and running on his own all day.
Even in less-than-optimal conditions he improved his Roth 2016 time by almost eight minutes, posting a 7:27 including a 3:55 bike split. (Lionel also went fast, finishing in 7:43.) I haven't heard any rumours that the course was short, but with that unique format it's hard to determine what their fast times are actually worth.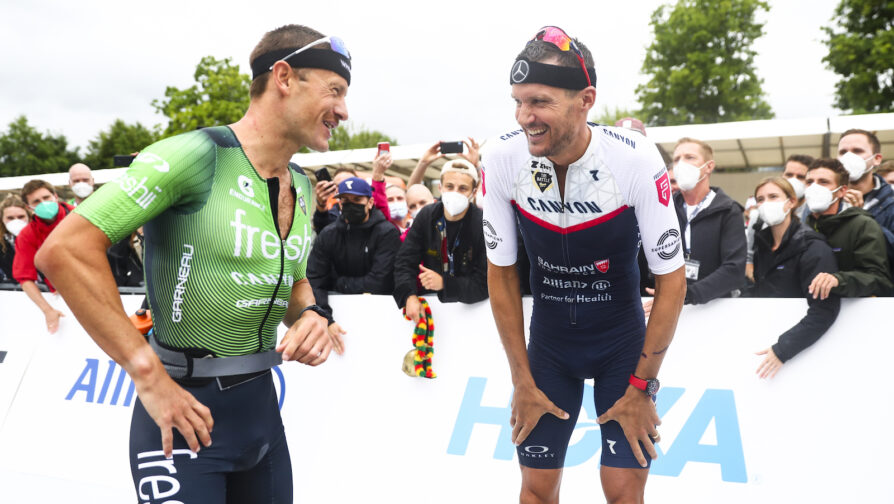 The next two clear candidates for the win in St. George are Ironman WC rookies – the Norwegians Gustav Iden and Kristian Blummenfelt.
Both had highly impressive first attempts at full distance – Iden posting 7:42 in Florida and Blummenfelt 7:21 in Cozumel. Most of their time difference was because of the swim – Florida had very choppy conditions leading to a tough swim, while the currents in Cozumel were conducive for a fast time.
Both posted equally impressive bike and run splits (4:02 and 2:35 for Kristian, 4:05 and 2:34 for Gustav). But the race dynamics in a World Championship race are a different beast, and only a head-to-head between the Norwegians and Frodeno will allow for a proper comparison between the three.
'Levison's Law' gives us a few more athletes to consider for St. George. Two of these (Tim O'Donnell, second in Kona 2019, and Patrick Lange, 2017&18 champion) won't be racing as they are still recovering from injuries. Sebastian Kienle (third in 2019) and Ben Hoffman (fourth) are potential podium picks, but it's hard to see them beating all three of Frodeno, Iden and Blummenfelt.
Looking for athletes who may benefit from the change of venue, two names come to mind – Lionel Sanders and Joe Skipper. Both have to be very cautious to not overextend themselves in the Kona heat and may have much more flexibility in St. George. On the other hand, both are probably going to lose five minutes in the swim (maybe a bit less in a faster wetsuit swim?). The expected race dynamics of a fast swim and bike will make it hard for them to close this gap on the bike without ruining their run legs.
Other athletes are probably even harder to properly evaluate: Alistair Brownlee has big goals for 2022 after not qualifying to defend his Olympic Gold medal, but he hasn't raced since his DQ in Leeds in June 2021. Daniel Bækkegård is one of the young up-and-comers but so far he lacks the deep experience in World Championships usually required to contend for the title. (He's probably a good "dark horse pick" for a podium finish, though.)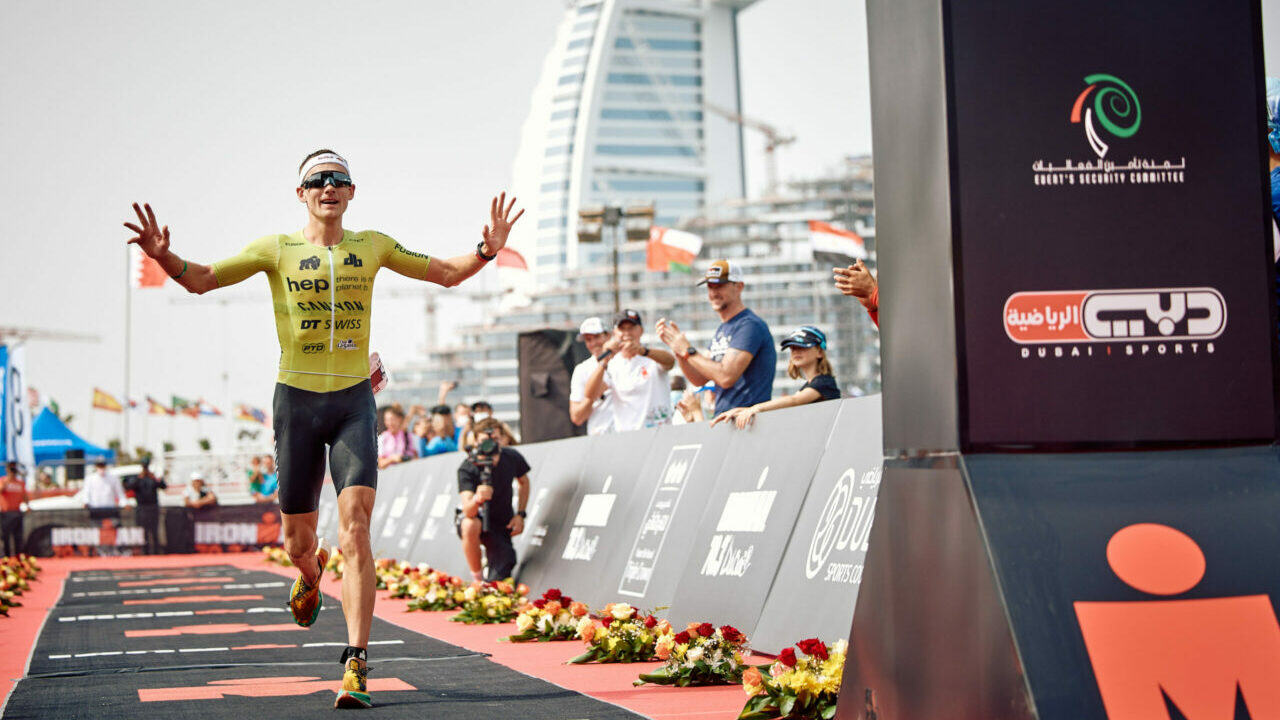 As always there are many more names to be considered, and I will analyse them all in my full "St. George Rating Report" (to be released mid-April).
Pro Women's Field
'Levison's Law' will likely hold on the female side for St. George. 2019 Champion Anne Haug had a mixed 2021, dealing with COVID and a few resulting longer-term issues. However, she was superb at the shortened Challenge Roth, closing with a 2:43 marathon.
Another German, Laura Philipp, was fourth in Kona 2019. She won two 2021 Ironman races in Finland and Austria with 2:52 and 2:44 marathons. Laura also won the season opener at 70.3 Dubai against Daniela Ryf with a much-improved swim and another impressive run. The other athletes will want to start the run well in front of Anne and Laura, giving the two Germans many additional tactical options in a bigger bike group.
After winning the 2021 70.3 World Championship with the fastest splits in each leg, Lucy Charles-Barclay is considered by many as the odds-on favourite. Her big 2021 win was also in St. George, and the Ironman course will use many of the same roads.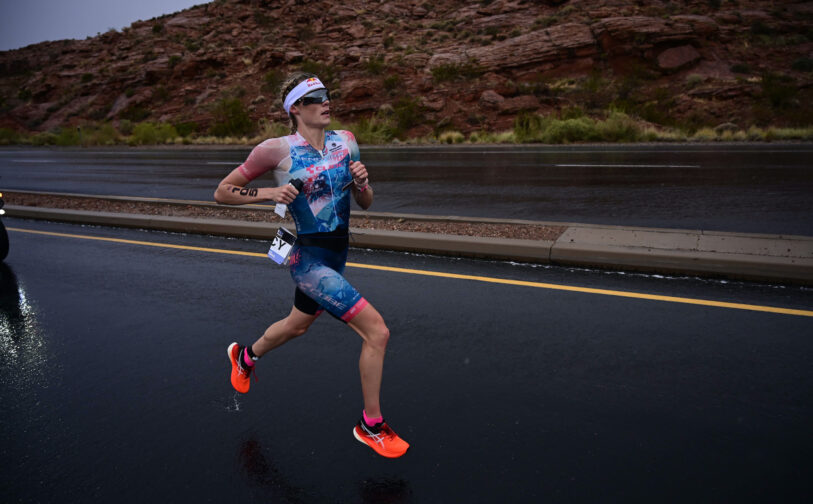 The "question marks" with Lucy are as follows: Her last Ironman was in Kona 2019, she has also been racing shorter distance races in 2021 and is eying many other goals for 2022 such as the Sub8 project. But her coach Dan Lorang will make sure that Lucy's focus of the first part of the season will be on another great performance in St. George.
The 2015 to 2018 Kona champion Ryf had a disappointing 13th-place finish in Kona in 2019 and an up-and-down season in 2021 with wins at IM Tulsa, IM Switzerland and a few 70.3s, but then disappointments in The Collins Cup (losing her match against Taylor Knibb) and at 70.3 Worlds (11th place).
But even if Daniela is no longer seen as the dominant force at every race she shows up, it would be foolish to write her off for St. George.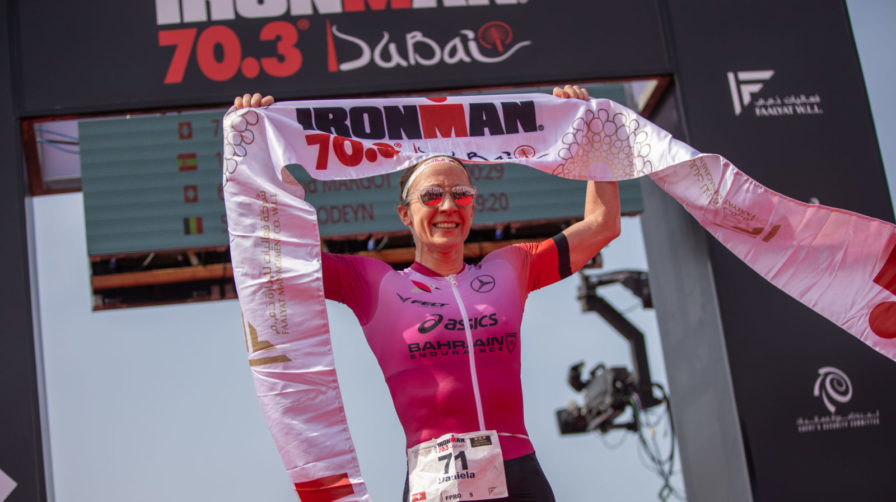 While it seems very likely that the winner in St. George will come from the four athletes mentioned above, there are a few additional contenders, at least for a podium finish.
It's going to be the first World Championship for Skye Moench and Kat Matthews, but both have shown that they are among the strongest athletes on the bike and run. Sara Svensk won IM Cozumel in 8:22, but it's hard to say what that fast time will be worth against a much deeper field.
St George clues
In March and early April, we will see many of the contenders mentioned above in prep races for St. George. The results of 70.3 Dubai, CLASH Miami, 70.3 Lanzarote, Challenge Chile, 70.3 Oceanside and Challenge Salou will be analysed for any last-minute indications of who is in form and who is not.
The typical strong fields in an IRONMAN World Championship always make it hard to predict the race, and the new location will make things even trickier.
I for one cannot wait for May 7 – I hope you stay with TriRating and TRI247 to enjoy the build-up with us!