British star Joe Skipper is not heading for St George in May to make up the numbers at the delayed 2021 IRONMAN World Championship – he's going there to win.
The 33-year-old is full of confidence coming off a stellar 2021 season which included fine victories at IRONMAN UK in Bolton and IRONMAN Chattanooga.
Despite a star-studded field – set to include reigning champion Jan Frodeno and Norwegian superstars Kristian Blummenfelt and Gustav Iden among others – Skipper has no doubt that he can upset the big guns in Utah on May 7.
"I'm going there to win"
"I can't wait for May," Skipper he said while appearing on the new PTO video The Mighty Will Fall | Joe Skipper: The Dangerous Underdog.
"I'm going there for the win in that race, I don't think anyone is unbeatable in that race. I can't wait for May, I'm not messing around."
Skipper is pleased with his preparation for the big day so far – in fact it has given him even more confidence that he could pull off the upset in early May.
"I'm seeing the best times I've ever seen. They should hope that they up their game, because I've definitely been upping my game. Everyone is beatable."
Facing Frodeno
You have to go back to October 2017 to find the last time Frodeno was defeated in a race. Then, hampered badly by injury, he finished 35th behind eventual winner Lange in Kona.
Skipper has no fear of the mighty German though, who is also now 40 years of age.
"If people think that he's unbeatable, then they should be ashamed of themselves, because there's no way someone's unbeatable," said Skipper.
"You've all got to swim. You've all got a bike .You've all got to run. We all put our pants on one leg at a time.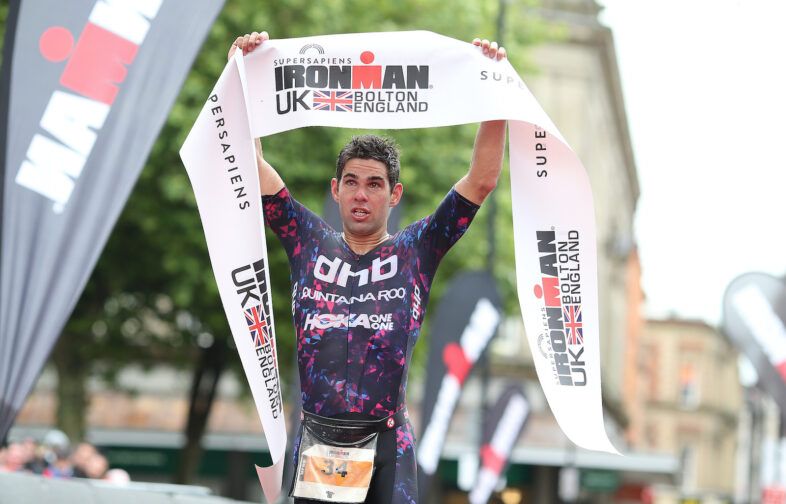 "I know when I raced Kona in 2019, I was nowhere near as good as what I am now. This time I've been training hard. I'm in the best form I've ever been, but we just haven't had a chance to do it."
"Someone's going to beat them at some time, and there's no reason why it can't be you. You've only got one shot.
"It would just be great to sit down when you've retired from sport and you've got your kids and you can like, say what was it like winning that race or you know that's so and say won that race."