Lots has been talked about the St George course in the build up to Saturday's IRONMAN World Championship, but what's the reality?
Tim Don has swum, biked and run it so who better to explain what awaits the athletes this weekend:
Swim – choppy or a millpond?
Pro View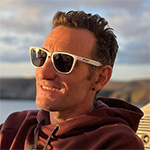 Tim Don
Tim is a triathlon and IRONMAN legend. And alongside Ian Dempsey he's created
Halo ID
, a global community for like-minded people with a love for triathlon and endurance sport – all about your next level, whatever that may be.
Tim takes us through it: "It's a one lap swim, the water was cold at 15 degrees when I swam it this morning – which was at the time of the pro men's and pro women's start.
"It was choppy for about 30 minutes. Then the wind just disappeared and it became like a millpond. But the first part is right into the sun so you need to get a really, really good start and make sure you can swim in a straight line."
The athletes themselves will have a clear idea of how things are shaping up soon after the first transition as Tim explains: "You start the bike with an out and back towards the airport on a super smooth road so you can see where everyone is and judge your effort.
"Then there's kind of like a link stage and that gets you to St George. And that's rolling up, down, up, down. But it is fast road right through St George. And then you hit the old 'Rattle Trail', as I call it. You go over about three cattlegrids – there are cows loose everywhere, so do watch out for those!"
Grinding – and granny gear!
Fresh from the cobbles of Paris-Roubaix, someone like Cam Wurf is unlikely to be fazed by cattlegrids, but a climbing test is then in store for the whole field.
Tim maps out what comes next: "It's about 35K of grinding and just as you get near the top, there are these three killer hairpins. They're steep – I'm talking like granny gear out of the saddle, cranking it, though they're not long."
The weather conditions – especially the wind – has the potential to make a real difference and just as with the swim, Tim has already seen marked contrasts within a short space of time.
He said: "At the end of that climb, there could be a headwind or a tailwind – and I'm not hedging my bets there as one day we rode it was a killer headwind, the next day it was a killer tailwind so I'm not sure what race day will bring.
"Then it's a massive long downhill. We're not talking like Nice and the technical nature of that course, we really are talking power. It's about a 20-25 minute section but you need to make sure you get your nutrition in. And it's worth saying that on the bike before it gets really hot, you've got to fuel mindful of the fact the temperatures are going to rise quickly through the day.
"Then you go back and you do the same again. But a shorter climb, the classic Snow Canyon. That climb is going to be tough. It's even steeper, especially the last two miles, especially that late into an Ironman at 165-170k.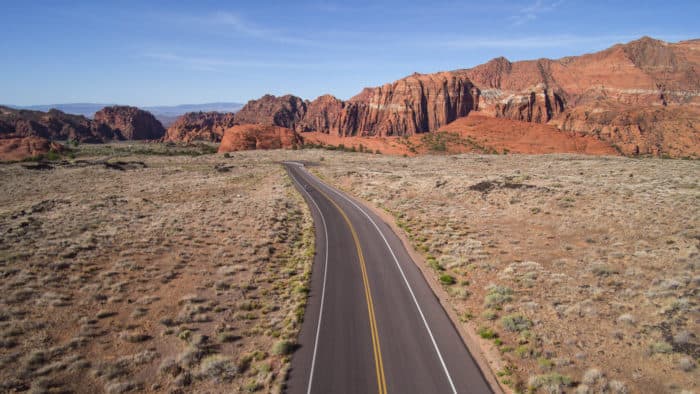 "And then you flip it. You go all the way back down that same descent on the freeway motorway, like a dual carriageway again. So you can afford to go a little bit harder, a little bit deeper on those climbs because you can get massive recovery if you're good at holding your speed."
Turning up the heat
Swim done, bike done – what about the run? Tim feels it's undulating rather than hilly, explaining: "I ran one lap in February when I was here and I would definitely say it's flatter rather than hilly.
"It's slightly uphill and exposed for the first couple of miles and a sharp downhill. Then you're just undulating. But it's not like the IRONMAN Wales run course but nor is it like Nice, which is pan flat – it's somewhere in between. I would say it's Bolton-esque – it's got that flow, 10-and-a-half km out and then back and you do it twice."
While it's a much, much drier heat compared to Kona, it's still likely to vary markedly during the course of the day.
"There is some shade on the cycle path section of the run. It's on concrete, which is hard on the legs but at least it's not on tar because all the tar here is black which just reflects the heat.
"It's going to start quite cool before the race and people are going to have woolly hats on and gloves because it's really desert-fresh cold in the morning.
"But then the sun comes up and my gosh, it's really, really hot – it's going to be up to something like 34 degrees."