Tim Don is in St George all week and will be sharing his insights and analysis as we build up to the IRONMAN World Championship on Saturday.
Tim has swum, biked and run the St George course – here's his guide – and seen the contenders close up as they put the finishing touches to their training.
So how does he weigh up the two fields and who does he reckon will come out on top on Saturday?
Women – Kat 'riding the wave'
Pro View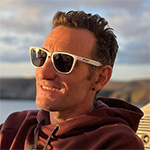 Tim Don
Tim is a triathlon and IRONMAN legend. And alongside Ian Dempsey he's created
Halo ID
, a global community for like-minded people with a love for triathlon and endurance sport – all about your next level, whatever that may be.
Starting with the women's race and the first thing Tim does is acknowledge the key absentees such as Lucy Charles-Barclay and Laura Philipp, who would have been two of the big favourites.
Of those who are lining up, one name definitely stands out: "Kat Matthews is very confident, but in a good way, I think. I think she's riding the wave and she is surfing it so well.
"Lanzarote was a big performance from her when she beat Anne Haug. Anne then went to Salou but didn't start as she was unwell but hopefully that was just a blip and she's ready for a big race.
"But Kat has a great balance between enjoying her training, being relatively honest – in fact, very honest – on social media about the ups and lows, the trials and tribulations of a young professional. She hasn't been a professional for a long time, she's really new to it and learning at an alarming rate – watch out her.
"Ruth Astle is another massive British angle for this race. I really think she's going to have a great race. It's going to be such a small field and such a tough bike. I actually swam in the lake and when it's windy, it is a really choppy swim. I think it's going to be broken up. We're going to see one of the fairest World Championships ever in the women's race."
Others to watch out for – and Tim's 1-2-3
In terms of potential dark horses, Tim throws a few names into the mix: "Heather Jackson had a great race at the end of last year and I think she'd be one to watch again, she tends to race well on North American soil. Skye Moench as well. She's always a good athlete to watch. And of course, I hope Laura Siddall can have another great race.
"I think it's going to be different dynamics to normal, I really think the nature of this course really leads to more rounded athletes. Someone like Lisa Norden might surprise a few. She hasn't really put together an amazing Ironman but if there's a place to do it, it is definitely at the World Champs."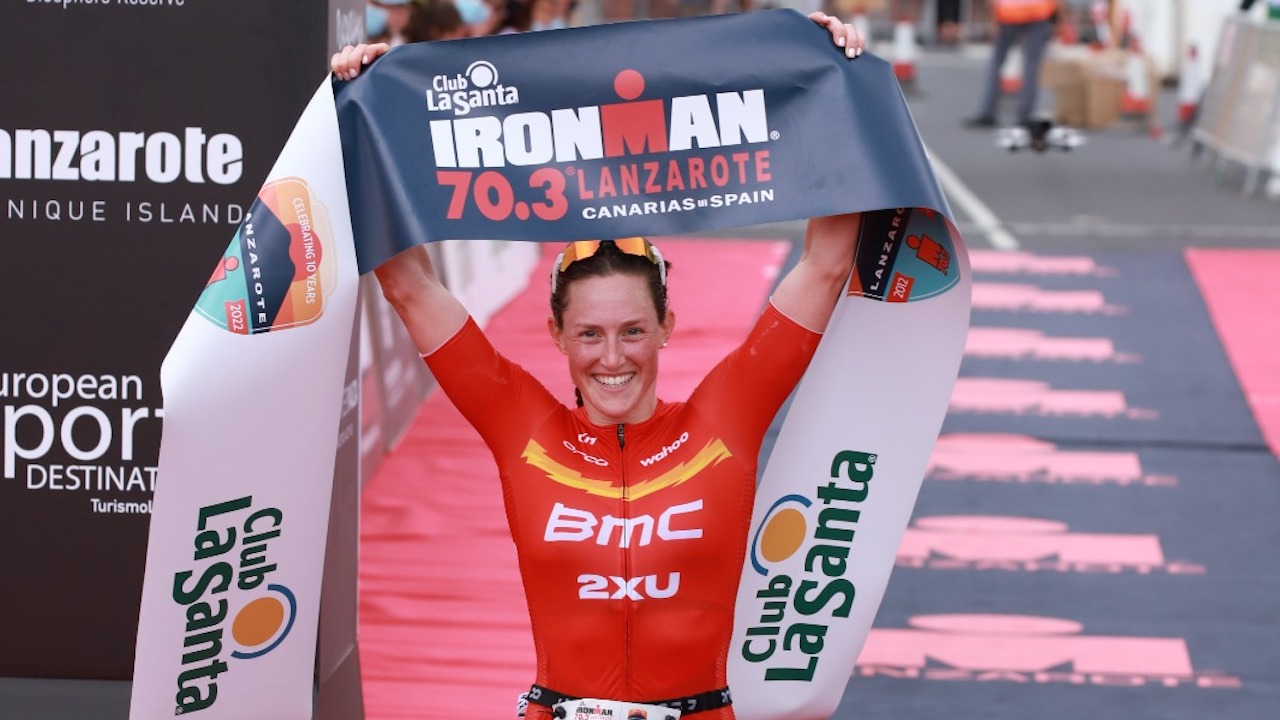 So who does Tim think will be on the podium? Here's his conclusion: "I'd say Kat Matthews for the win, Anne Haug to run through like a steam train and I want to say Lisa Norden to have a breakthrough race and get a medal at the World Champs.
Men – 'Experience is going to win'
Turning his attention to the men's race and again the starting point has to be those who have been ruled out, with Tim explaining: "I'm not saying it's a weak field by any means, but you've got Patrick Lange and Jan Frodeno missing, just to mention two.
And the likes of Josh Amberger – who Tim labels "an impact player" is out of the equation as well which could also have a big bearing on his the race pans out: "Josh Amberger gets to the front and he swims hard. He'd have swapped over with Jan and Alistair [Brownlee]. So is the swim going to be fast? Is there enough firepower?
"Is that lead pack going to have the Norwegians in? Talking of the Norwegians, a week before the race, Kristian [Blummenfelt] rode the bike course – check it out on Strava – in four hours, 30 minutes. You are probably talking about the average being 285 to 300 Watts. That is a massive day. That's massive energy. Probably something like a 360 TSS [Training Stress Score on Strava].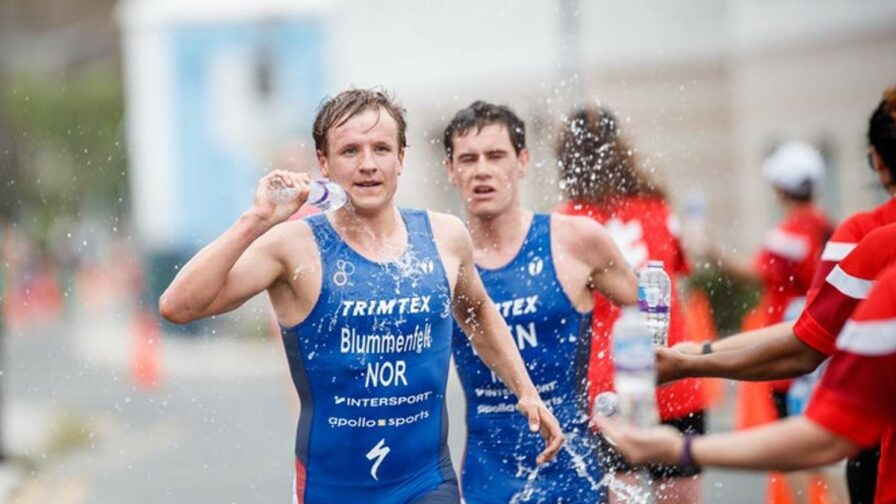 "So Kristian and Gustav Iden – who's going to win? Experience is going to win in my opinion. Kristian has gone crazy fast in Cozumel, but he swam a nice easy down current swim. The bike, he was totally in control. The run, he was off the front. He stopped to go for a number two, came out and he won by a country mile. And he did the fastest time recorded in history. Very disappointed about that!
"Gustav has gone toe to toe with Lionel Sanders. And as Lionel Sanders tells everyone, he can hurt myself more than any man in triathlon. I'm not sure how that relates to winning races but that is his weapon, in his opinion. So fair play.
"But going back to Iden, he has raced him and he has tactically raced an Ironman too. And I just hope that Kristian isn't expecting to get out, ride away from everyone, run away from everyone. He's got to be able to counter the surges and watch that drafting gap. As I say, it's rolling. So you're going to go flying down and then it's going to concertina up. And that's not the athletes' fault. That's the nature of the course. So they're going to have to be really careful."
'It's going to be epic'
So if Tim doesn't think Blummenfelt is going to run away with it, who else does he reckon will be a factor?
"Got to talk about Yo Yo Yo. I cannot believe I said that – Mr Sam Long! Again one of the big guys. He was in dominant form at CLASH Miami, and that was hot as well. And humid. Very different heat here. It's very dry here, like your lips are going to crack and your sweat just evaporates. But Sam had a crash about 10 days before the race. He said he's okay. He's not going to say anything otherwise. I really hope he is and he comes out with that 'Yo Yo Yo' athlete.
"Other names are Pieter Heemeryck, Ben Hoffman who won Texas a few days ago and comes straight here. Leon Chevalier – these are all great athletes, this is going to be an awesome race. And what about Sebastien Kienle – what's all that about announcing his retirement so far out!"
And while the likes of Amberger isn't there to impact the swim, another person who Tim believes could change the dynamic of the race is Cam Wurf.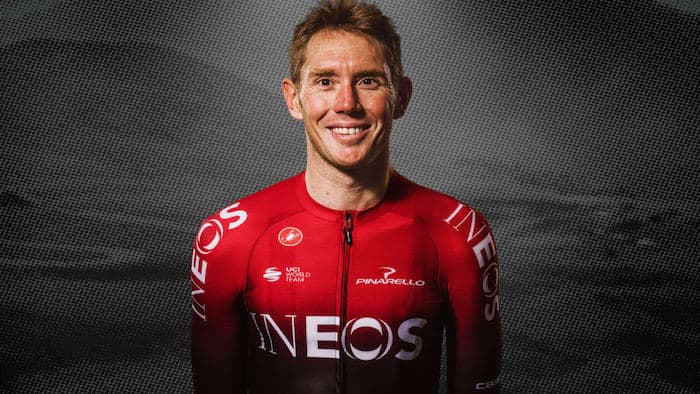 Wurf 'a real weapon'
"Who races a cycling Classic like Paris Roubaix and then about four weeks later turns up to the World IRONMAN Champs with a chance of winning? It's absolutely unheard of the talent that kid's got. I mean he's been to the Olympics for rowing. He rides for INEOS Grenadiers. He turns up to any Ironman and will get the fastest bike split and break the bike course record and often wins them. I think he's going to be a real weapon.
"Watch out too for Matt Hanson the back end of that bike and on the run – he is my tip for the fastest run."
So Hanson for fastest run, but who will be in front at the end of it? Here's the Tim Don verdict:
"It is a hard one to pick – but if you want me to put my hand up my heart says Alistair and I hope he wins. I hope he's patient on the bike, doesn't do too much work, doesn't get too frustrated. And on the run it's a long run. It's a two hour, 40 run or whatever. I just hope he's patient.
"Has he got the minerals? I bloomin hope so!
"You can't go wrong with the Norwegians but I go Alistair, then Sam Long to run through and Lionel Sanders to get close and then blow up. I still love the guy but you've got to have an opinion. You really do. All I know is I'm so excited I'm here. It is going to be an epic, epic race."