Braden Currie led deep into the run before being overhauled by first Kristian Blummenfelt and then Lionel Sanders as he took third place at the rescheduled 2021 IRONMAN World Championship at St George in May.
And the New Zealander is relishing a second chance of a tilt at top spot on the podium as the VinFast IRONMAN World Championship returns to its traditional home in Kona, Hawaii, next week for the first time since 2019.
'Progression all along'
He said: "It's been three years since Kona has been able to happen and I think it's pretty exciting. It's such a unique environment to be able to race in, the external factors and challenges make it potentially one of the toughest races in the world.
"Then you also throw in the world's best guys all vying to probably win what is the biggest event in our sport, it makes for a pretty tough and brutal but exciting day, it's great to be back.
"For me it's just been progression all along, I always like to take steps forward not backwards, so I'm really excited to be back on the world stage and to have a second shot at the world title within the year. Utah was a great result for me and a really big step forward in a lot of ways within my racing on a world platform."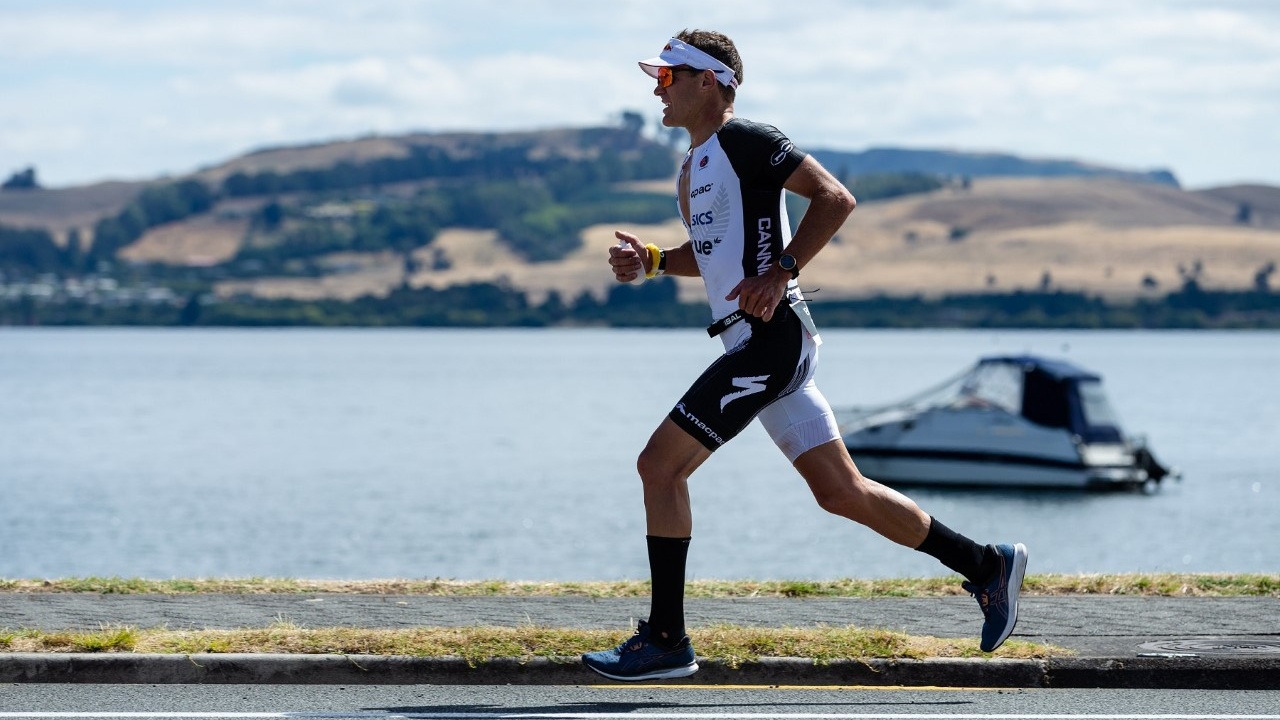 A test like no other
Currie has raced Kona three times before – finishing fifth on his second attempt in 2018 and seventh the following year – and fully appreciates the unique challenges.
He explained: "I think Kona's just an incredible beast in its own way, it's renowned as one of the toughest IRONMAN races you can do around the world. Just so many factors, the course itself, the environment, it's so hot out there.
"A 3.8km swim in open water, really warm, the water is about 27, 28 degrees, that kicks things off. The bike ride is renowned for its winds, some incredibly strong crosswinds and some really strong tailwinds, and then the last 40k there's generally a strong headwind so there's no real free speed out on this course, you're always fighting something the whole way.
"I think the biggest factor I've always noticed on this course is the returning on the bike course where you're in about 140k and you've got 40k to go, and it turns into a big lava field of black rock and you can just feel this 35, 40 degree heat just penetrating off the lava fields and the heat coming back at you and you just want cold.
"You just want to feel some freshness at that point in time but there's really no give in and you slowly feel your core temperature, your body temperature starting to rise, but I guess that's part of the challenge, finding that limit where you can keep going and keep racing but no go over it," said Currie.
History maker?
The Kiwi has been impacted more than most over the last couple of years by Covid travel restrictions but the past month he has been based in Maui, Hawaii, putting the final touches to his preparations before heading to Kona.
And he added: "It would be incredible to be there to do it for my team, my family and everyone who supports me on this journey because definitely it's an individual's race when you're out there, but it's taken a big crew to get me here and keep me at this level.
"I like the challenging environment that this place puts on so I'm excited to be there. I think also, we haven't had a Kiwi male ever be on the top of the podium at this event so if I can step up a step or two then I'll be pretty stoked."