When we last spoke to Lucy Charles-Barclay's coach Dan Lorang, the possibility of her even lining up at Kona – let alone with a big chance – seemed a long way away.
She was in the early stages of recuperation from a stress fracture in her left hip but since then everything has moved in exactly the right direction and her comeback race could hardly have gone better as she was crowned World Long Distance Champion in Samorin.
And after her battling podium place at the US Open in Dallas, Charles-Barclay and her team decided to give the green light for a return to Hawaii for the IRONMAN World Championship as she bids to go one better than her runner-up spots in 2017, 2018 and 2019.
'Great team effort'
Chatting to Dan we asked him to talk us through the transformation and he began by saying: "When she got that really serious injury we didn't really know what would happen over the next few months or when she would be able to go back to racing.
"But a lot of people around her helped – from her family to her sponsors, from physios to the doctors, it was a really great team effort, with everyone fully motivated to bring her back and we were very pleased with how the whole process went.
Okay I have an injury but I will come back and perhaps I will be even stronger than before.
"And she was obviously right at the centre of that. She gave everybody the feeling 'okay I have an injury but I will come back and perhaps I will be even stronger than before'."
Back to basics
Lorang revealed that if there was one silver lining to the injury cloud, it was the chance to put the extended time to good use.
He explained: "We used it as an opportunity, because when you are injured you suddenly have more time for the small details – so we worked on the running skills, biomechanics and so on. You aren't able to train the whole day but still you are doing an important job in trying to get better, so if we had one advantage from the injury, that was it.
"And the challenge now is that when you are healthy again as an athlete, there's a tendency to forget about those small details and that's the big challenge going forward. But Lucy appreciates the differences these exercises have made and she has a very good routine.
"And I mentioned this last time we spoke, but it's good for the whole relationship that we can go through this event and bring her back. We were all very honest with each other and I think we also found ways to do things better."
The comeback date was set for 21 August in Samorin, the day after the Collins Cup. And despite encouraging signs in training, it was still going into the unknown to an extent.
"Training and competition are always a different pair of shoes!" admits Lorang. "When she came back into training I have to be honest and say that we quite quickly saw she was performing at a good level in her sessions. Reece [Lucy's husband and long-time coach] was giving me the feedback – 'she's looking good, she's doing well'. It was interesting for me to see how fast her body came back to that level but what you don't quite know is whether that's a winning performance in a race.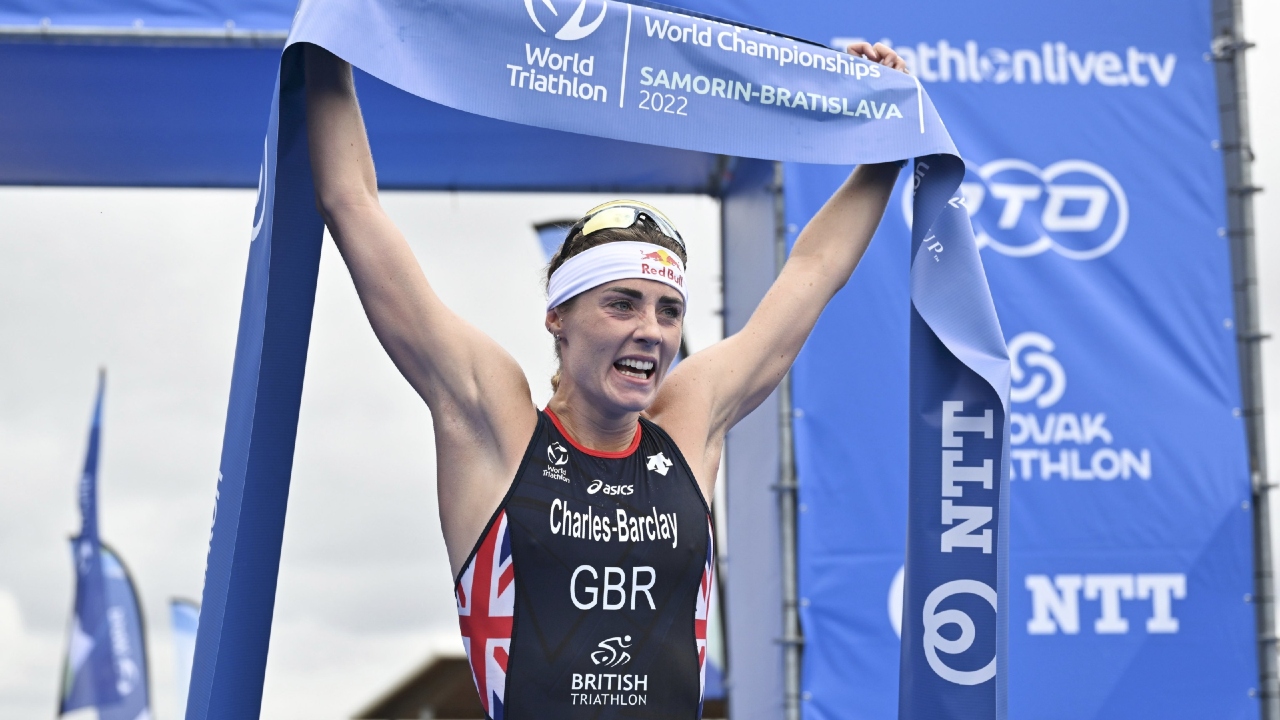 "So it was really important for me to see her race at Samorin and do a competition at a really high level of focus right the way through – then we knew, okay she's back and we can now do the next steps."
Mental toughness
And that next step was Dallas and the US Open which, while not another win, did see Lucy overcome all sorts of challenges in the searing heat, particularly on the bike.
"Dallas was a really strong mental performance," explains Lorang. "Because so many things went wrong and you could react differently and say 'okay, it's not my day today' and let it go. But she kept fighting and again that shows you are ready to deal with things if they don't go quite right. So it wasn't just about the swim, bike, run – it showed we were on the right track."
Charles-Barclay has been clear that the defence of her 70.3 Worlds crown is the top priority for the rest of this year but the opportunity of also taking in Kona had now become a viable option too.
Lorang added: "We always said we'd take it step-by-step. Dallas is quite close to Kona so let's do that and see how we manage with two loads – the load of training and then the competition load. And if everything is fine and there are no issues with the hip or anything else then we could say okay, let's go for it.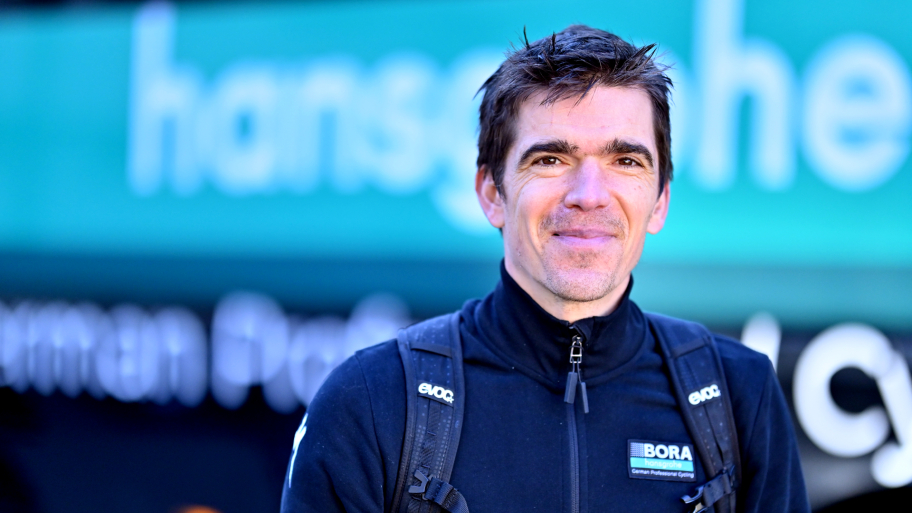 "We had the long-term plan that it could be a possibility but we didn't want to take any risks. And even heading into the race we will take no risks, but let's go to the competition and try."
Voyage into the unknown
But the big question is can Lucy claim that Kona victory that has so far just eluded her?
And the answer from Lorang is typically sincere: "She's showed some great performances since coming back but we also have to be honest, we don't know what will happen over the longer distance.
"It's a big difference to her races so far in Samorin and Dallas. Nobody really knows what she is capable of in Kona this time over eight to nine hours.
"You can't simulate it in training – anything can happen, especially over the long distance – we will get the answer in Kona. Her long training sessions are going good and she's fine but we have a lot of respect for the distance.
"It will be a fantastic competition – we have such a great field out there and I think it will be a great battle in a positive way, anything can happen. Whoever wins will deserve it – and I think if you make the podium this year, it's a great performance."
We'll find out in just over a week but what is for sure is that it's already a significant and welcome victory for Team Charles-Barclay to have made it to this point.