Both Els Visser and Mike Phillips had to hang tough before closing out hard-fought victories at IRONMAN New Zealand on Saturday.
Dutch athlete Visser gave it everything late on the bike and then on the run to first reach and then distance her big rivals, Kiwis Hannah Berry and Rebecca Clarke.
Clarke was the fastest in the water and led the way onto the bike, sitting about a minute ahead of Berry over the first half of the course, with Berry slowly chipping away until taking the lead with around 80km remaining.
From there the top two swapped positions on a number of occasions, but the big mover was Visser who rode her way up from sixth at the start of the bike to take the lead on one of the final climbs heading back into town, an advantage she would hold onto throughout the 42.2km to the finish line.
'I had to go so deep'
"I really had to make some time up after the swim and before I had a chat with my coach and he said ok start steady on the bike and really try to ride super-fast on the last 40 kilometres, and he said when the others are ahead of you on the road really ride hard and try to catch up to them and go fast," explained Visser. "I was super happy that I was able to catch up with them on the last 10 kilometres and even to have a little lead, and it was great to come into T2 as first.
"I was actually pretty confident with my running, I was happy with my fitness but it was so tough today. I didn't expect that, I had to go so deep and I'm so happy that I finished, that last lap was terrible but I was quite happy with lead I had. I just really tried to stay mentally there and focus on my own race until the finish line."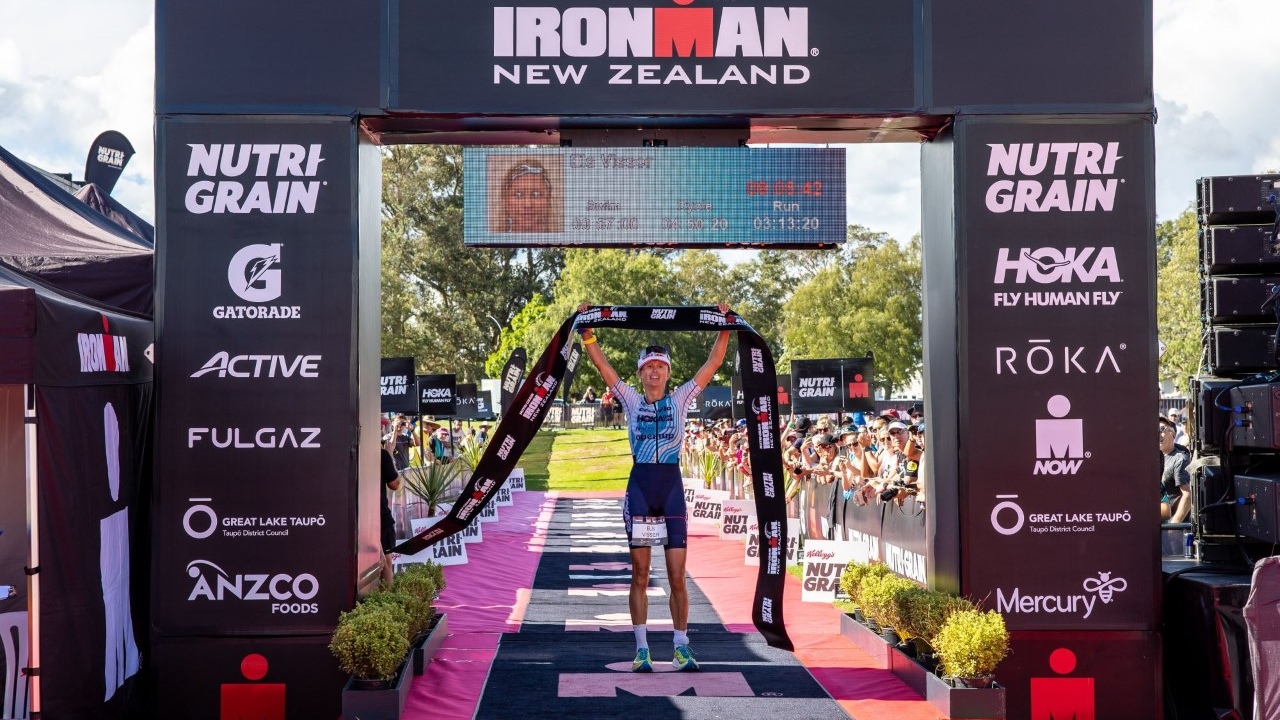 Visser's last IRONMAN win came in 2018 at IRONMAN Netherlands, but she was feeling confident about her race heading into Taupō off the back of a second place finish at IRONMAN Western Australia in December which had already qualified her for Kona.
"This means a lot to me, my last win was in 2018 so it's been five years. This is my second win, I've had a lot of injuries and a lot of setbacks and now I'm so happy to be back," she said.
Duel in the sun
For Phillips it was a second IRONMAN New Zealand title, but he too was made to work all the way.
Phillips, from Christchurch, took the win three minutes ahead of fellow Kiwi and defending champion Braden Currie.
The top two hit the run course just minutes apart with Currie hot on the heels of Phillips, making a move for the lead just as they passed the halfway mark. Currie pushed ahead before suffering from cramping in the final stages, allowing Phillips to retake the lead and claim the victory.
"It was a very hard day, I just tried to hang tough for as long as I could and sure enough it opened up in that last lap and I was able to take back the lead, but it was a really hard day out," said Phillips.
"I pushed pretty hard on the last part of the bike so I could have a bit of a head start on the run and I knew that if he started quite fast it might level us out at the back end, we were pretty similar pace and once he caught me he got a wee gap and then sure enough he started cramping and it came back the other way, it's not often something like that happens, it was an awesome race."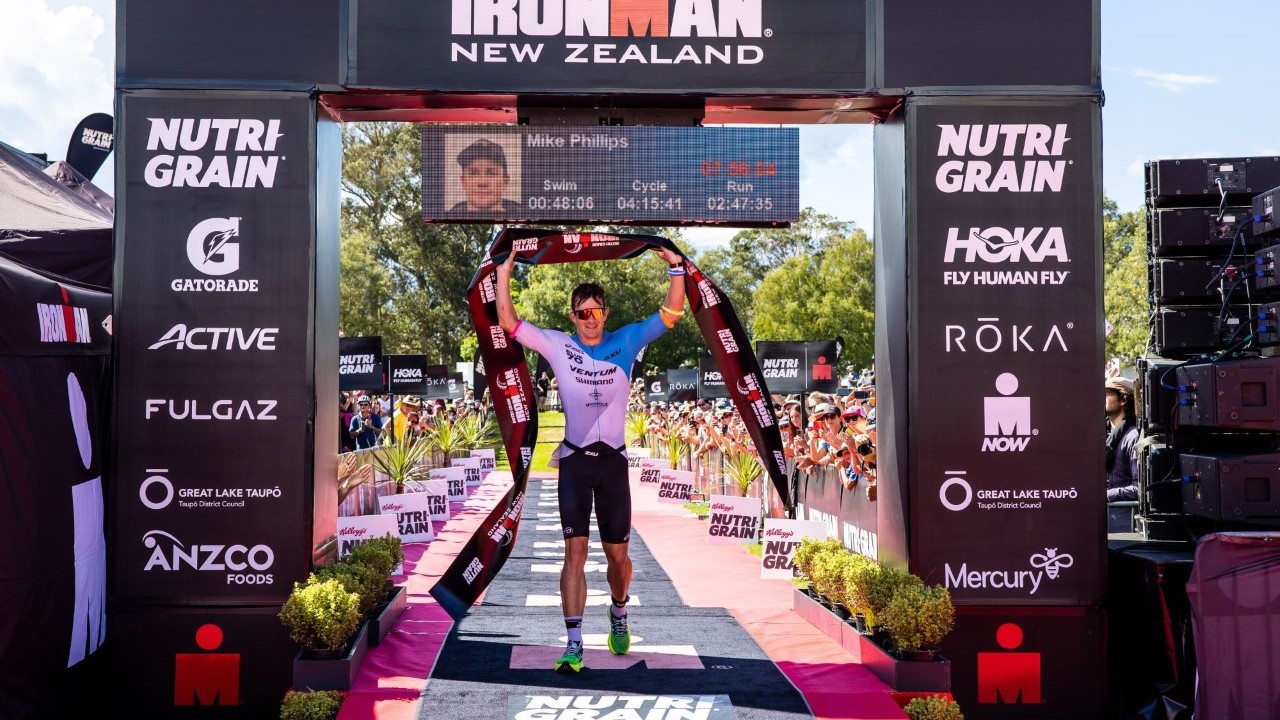 Phillips enjoyed going head-to-head with Currie across the day, with the two almost always within sight of each other over the 226km.
"We've always had a bit of banter throughout our years, I won in 2019 and then he's had the better of me the last couple of times so it's nice to get one back, I think it just raises the level of the racing here in New Zealand when you have a few guys going hammer and tong with each other, it was an awesome day," said Phillips. "I was fighting off cramps in my quads and my calves and my stomach so I was just trying to put one foot in front of the other and it wasn't until one and a half k to go that I could enjoy it."