As IRONMAN CEO Andrew Messick gave us further details behind the rationale behind their new Pro Series for 2024, which will see a $1.7million end-of-season bonus pool, it's been warmly welcomed by a number of top long-distance athletes – while the Professional Triathletes Organisation (PTO) have also given a positive response.
The bonus pool isn't a new idea – Challenge Family have operated one for years while the PTO increased the stakes with $100,000 to each of their rankings leaders in the last couple of seasons.
But that figure has now been doubled by IRONMAN, and they've also placed the emphasis firmly on the full-distance racing that is synonymous with their brand.
A maximum five races will count towards their standings over the course of the year, three of which can be full-distance IRONMANs, which will earn double points compared to 70.3s.
Healthy competition
And while many have seen IRONMAN's announcement as a direct challenge to the PTO, the latter says that more prize money and media exposure for professionals is positive news. Indeed arguably it's something they have acted as a catalyst for.
Positing on their social media channels, they said: "Triathlon 📈. The PTO was formed by the professionals to elevate triathlon on a global stage. Any increases in prize money or broadcast media exposure should be celebrated. Kudos to IRONMAN for stepping up."
And that was reciprocated by Messick who told us: "The PTO and World Triathlon are absolutely within their rights to create whatever system and series they want.
"We don't know what their calendar is in 2024, but they've injected a lot of money into the PRO ecosystem and there's a lot of professional athletes who I think are appreciative of the financial commitments that the PTO has made."
But British star Joe Skipper is one of the athletes who had indicated they felt marginalised by the PTO's focus up until this point being solely on their 100km 'middle' distance so it was no surprise to see him post alongside the IRONMAN trailer video for the new initiative.
He said: "Absolutely perfect for me. Definitely going to be a goal of mine for next year and can't wait. @lsanderstri @samgolong you boys game for it?"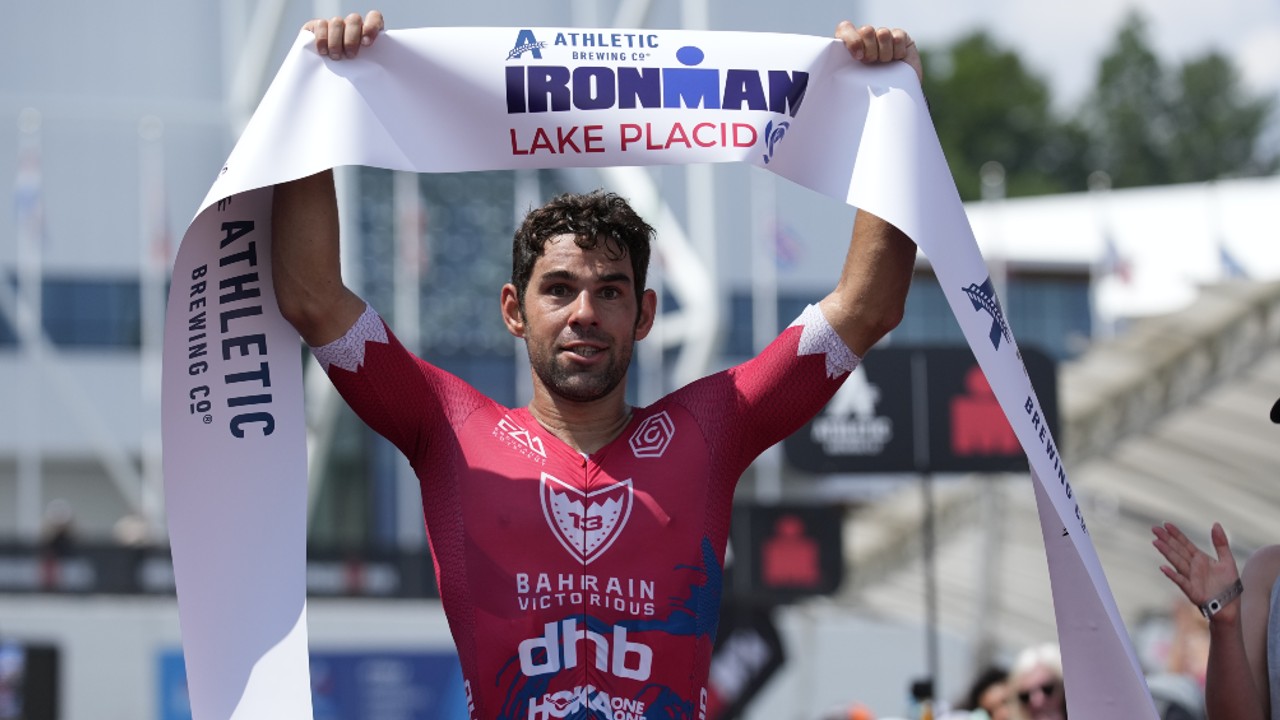 First to respond with a wave was two-time IRONMAN World Champion Patrick Lange who, like Skipper, is in the higher reaches of the PTO world rankings despite not having competed in one of their races this season.
Why now for IRONMAN?
And when asked why they've made this move now, IRONMAN chief Messick told TRI247: "I think we've looked at what happened in 2023 and we would really like for our top athletes to race with us more frequently.
"The nature of the mechanism right now for qualifying for the World Championships allows our athletes to do a race to qualify and then do other racing for the rest of the year before coming to our World Championships to compete.
"I guess I want to start by saying that's okay. We recognise that our professional athletes are independent contractors. We've always supported their absolute right to race wherever they want to and with whomever they want to. But I think we would like to see more of the top people with us over the course of a season.
"And that doesn't mean we don't fully anticipate that athletes will race Super League or race Challenge or race PTO. We know they will.
But we would like some of them, hopefully, to choose to compete for the Series, to do five or six races and keep whatever prize money they earn on the way and be able to get a really attractive chunk of money on top of that from the Series.
In it for the long haul
The news is going to give many athletes a welcome dilemma of working out which races they will add to their schedule without over-racing and Messick was quick to caution on that last point: "We also don't want to have a sporting system that promotes behaviour that we think is potentially unsafe. And that's one of the reasons that you can only score three IRONMAN races, and one of those, for most people, will be the World Championships.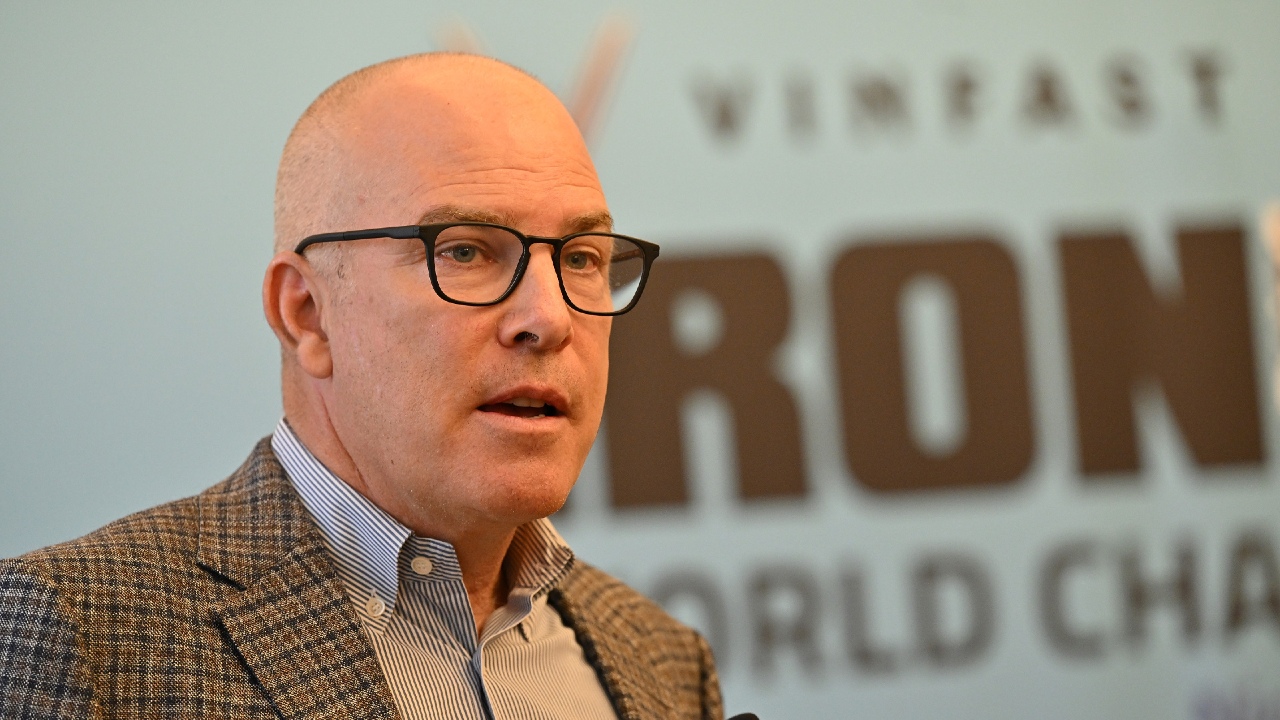 "When we looked historically at how athletes behave, many of them do an early season full, they do a full over the summer and then they do the World Championships. The way we've designed this system is pretty consistent with how an awful lot of our top professional athletes behave."
Asked about the bias towards full-distance, which balances out a clear PTO focus on middle-distance, Messick pulled no punches: "It's very clearly designed to be a series where if you're trying to win it, you have be competitive at the IRONMAN distance.
I think it would take an unlikely set of circumstances for someone to be able to win first place in the prize purse by doing five 70.3s, irrespective of how well you perform at those.
"And when you look at the calendar, there's a pretty compelling racing logic throughout. It's not an accident that the first race is Oceanside and the second race is IRONMAN Texas, and that we've got 70.3s and full distance that are stacked regionally in ways that make sense to athletes.
"It's also not an accident that the 70.3 in Western Australia is in close proximity to the 70.3 World Championships in New Zealand. All of those are designed to provide incentives for athletes to compete in those races. And again, part of what we want is we want the top athletes to compete against each other.
"And so having an important race in the lead-up to the World Championships in New Zealand, in the region, it was quite consciously designed. We want there to be a dynamite field there," he added, perhaps in reference to the start lists at this year's 70.3 Worlds in Finland which came just a week after the PTO Asian Open in Singapore and were impacted as a result.
"We're very conscious of having the cycle be one that makes it easy for people to be able to start planning their 2024 calendar and say, all right, I know where I'm going to be in September for example. If I'm a female pro, I'm going to be in Europe, and I've got an opportunity to do races in the lead-up to the World Championships in Nice.
"We've talked to a lot of people in a lot of parts of the world to try to create a series and a system that we think is going to be super compelling."