UPDATE: It appears that Justine Mathieux was disqualified from third shortly after crossing the finish line – full details here.
Germany's Laura Philipp underlined her status as pre-race favourite with a dominant victory at IRONMAN South Africa, which was also the African Championship.
She took control early on the bike and pulled further and further clear, crossing the line more than 11 minutes clear of her rivals.
The world #8 was notching her fifth IRONMAN title and booking her Kona slot early, with the first four all qualifying.
In second was Britain's Fenella Langridge, while Justine Mathieux (FRA) rounded out the podium as Penny Slater (AUS) claimed that all-important fourth spot.
Swim – Storm warning
The only time Philipp was headed was in the weather-shortened swim, which was reduced to 900 metres (and delayed by 30 minutes) due to incoming storm reports of thunder and wind.
Langridge was quickest in the water and heading out of T1 held an 18-seconds advantage over Philipp.
Bike – Bump in the road for Fenella
Langridge's lead soon evaporated on the bike, with the Brit's cause not helped by reportedly losing her nutrition just 5k in when going over a speed bump.
From then on it was the Philipp show and she reached T2 with a five-minute buffer from Mathieux, with Slater at +6:04, Langridge on +7:35 and double figures and more to the rest.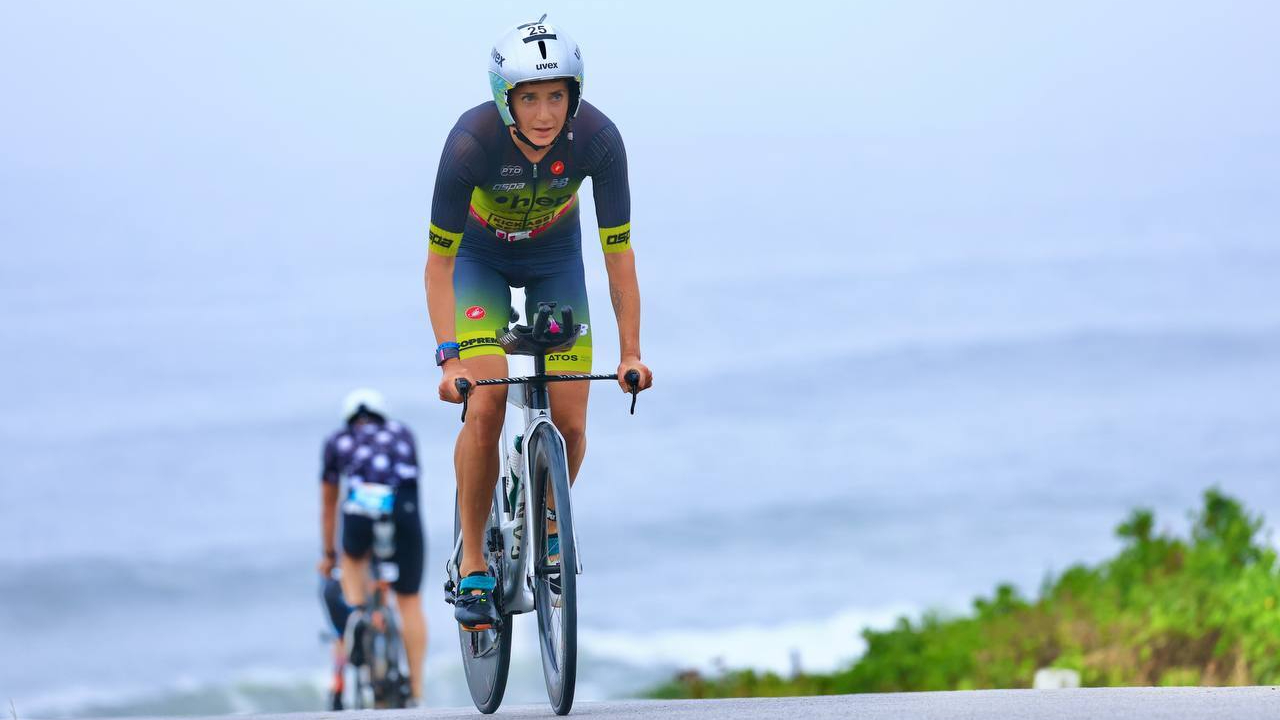 Run – Laura on cruise control
Barring disasters, Philipp was on course for a comfortable win – though the muggy and overcast conditions were making it incredibly humid for all the competitors.
By halfway she'd almost doubled her lead and would go on to clock a 3:02:26 marathon, but the drama was in the battle for the other podium places and by now Langridge had moved into second.
The Briton opened up an advantage of over four minutes to Mathieux with just over 10k to go but that shrunk markedly in the closing stages and when the line came she had less than a minute to spare.
Afterwards Philipp said: "I was very happy that we still got to swim a little bit. Then it was full gas on the bike. On the run, the humidity really picked up and that made me suffer. Overall, I think I had one of the toughest days in my life, that run was really brutal and without this amazing crowd I would have walked or not made it to the finish line, so thanks so much.
"This race is obviously something special, many great athletes have won it before, and I am honoured to be one of them now."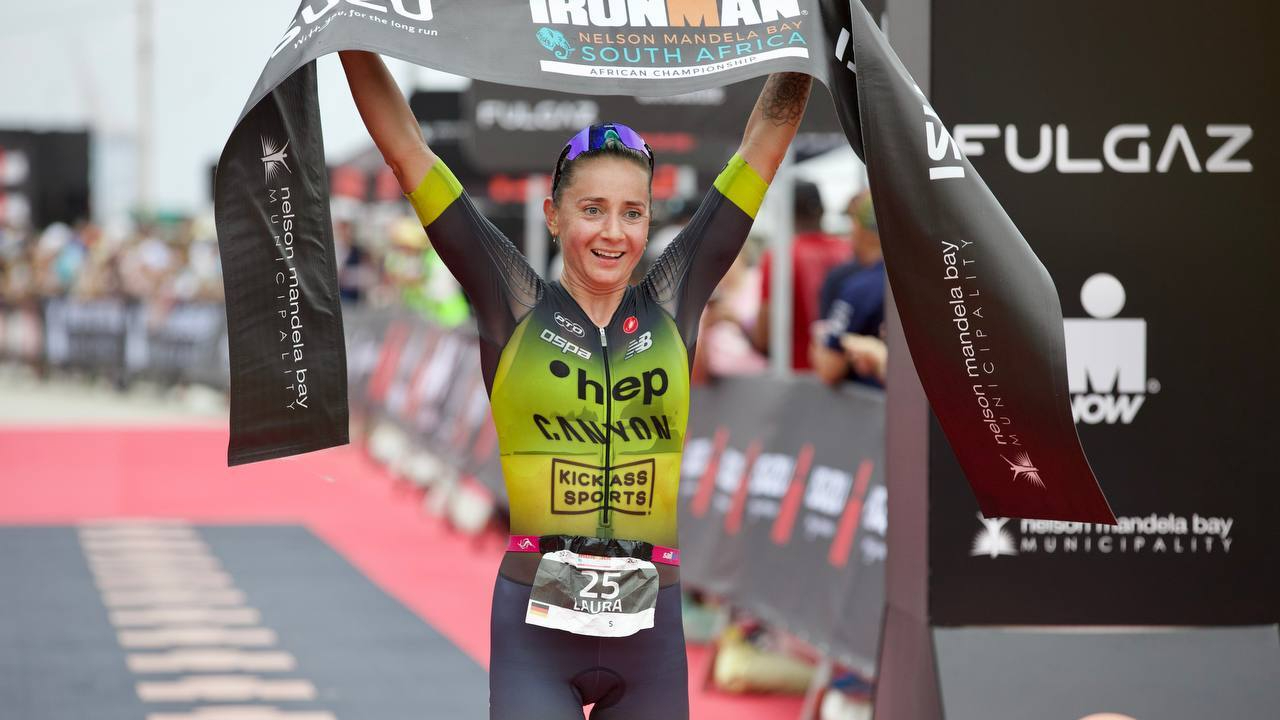 ISUZU IRONMAN Africa Championship 2023 Results
IRONMAN South Africa, Nelson Mandela Bay, Port Elizabeth
Sunday March 5, 2023 – 3.8km / 180.2km / 42.2km
PRO Women
1. Laura Philipp (GER) – 8:01:59
2. Fenella Langridge (GBR) – 8:13:17
3. Penny Slater (AUS) – 8:17:25*
4. Laura Zimmerman (GER) – 8:20:57
5. Marlene de Boer (NED) – 8:22:13
6. Jade Roberts (RSA) – 8:24:04
7. Magda Nieuwoudt (RSA) – 8:41:27
8. Mariella Sawyer (RSA) – 9:08:15
9. Laura Addie (GBR) – 10:02:24
*Note that Justine Mathieux (FRA) originally finished in third in a time of 8:14:09 but was apparently disqualified before the podium presentation.