This is a preview of the race – click on the linked names to read about clear-cut victories for Leon Chevalier and Laura Philipp.
UPDATE: This preview was written before the news that Alistair Brownlee decided not to race on account of a "slightly sore hip".
Major international full-distance racing gets underway this coming week with a double-header from IRONMAN. Taupo, New Zealand takes the stage on Saturday, but the focus will then quickly shift towards Port Elizabeth on Sunday, for the ISUZU IRONMAN African Championship, at IRONMAN South Africa.
Alistair Brownlee and Laura Philipp are the headline names, who will be among those challenging for the $150k prize pot and getting early qualification sorted for their IRONMAN World Championship ambitions later in the year.
Start time and tracking
The ISUZU IRONMAN African Championship takes place on Sunday March 5 2023, with the 3.8km swim kicking things off at Hobie Beach, over a single loop course.
The men will start at 6:10am local time, with the women setting off five minutes later. That corresponds to 0410 in the UK, 0510 CET and 2310 Eastern (late Saturday night). The 2023 IRONMAN broadcast schedule has just been released but it doesn't feature any races in March.
That means that the ever reliable IRONMAN Tracker will be your primary information source for real-time data.
Pro Men
There's no doubting that the headline name for the men is the 2023 racing debut of double Olympic champion, Alistair Brownlee. The recent revisions to the PTO's rankings methodology saw him end 2022 at #8, yet start 2023 at #35. Clear evidence, if it was needed, of the added importance of performing in high profile (top Tier) races to gain those ranking points.
Brownlee, of course, was unable to start at either of the two 2022 IRONMAN World Championship races, the IRONMAN 70.3 World Championship and at his only PTO race, was well down the field after a great start at the Canadian Open. All that said, if you believe that there are 34 better male triathletes in the world than Alistair Brownlee, please seek medication.
We spoke to Chris McCormack recently about his take on Brownlee's Ironman prospects, and the reality is that he's won three out of his four starts to date. Port Elizabeth is also a venue he knows well, the site of the 2018 IRONMAN World Championship, a race that many regard as one of the greatest battles of all time. He finished second to Jan Frodeno on that occasion, but will be laser-focussed on taking the win this time around. I don't think he would be racing if he didn't believe he could make that happen.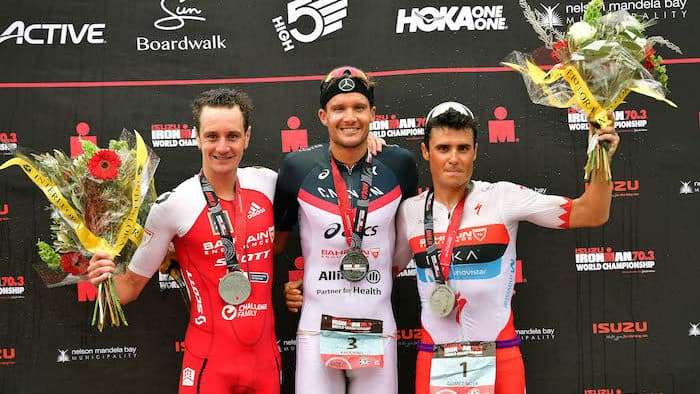 Team France appear to be heading to South Africa en masse, with Leon Chevalier and Clement Mignon (at #14 and #21 in PTO ranking terms, respectively), their biggest threats – and the two top ranked athletes.
A year ago we spoke at length to Leon, who has since continued to excel, finishing sixth (St George) and seventh (Kona) at two IRONMAN World Championship events and winning the Alpe d'Huez Long Course race.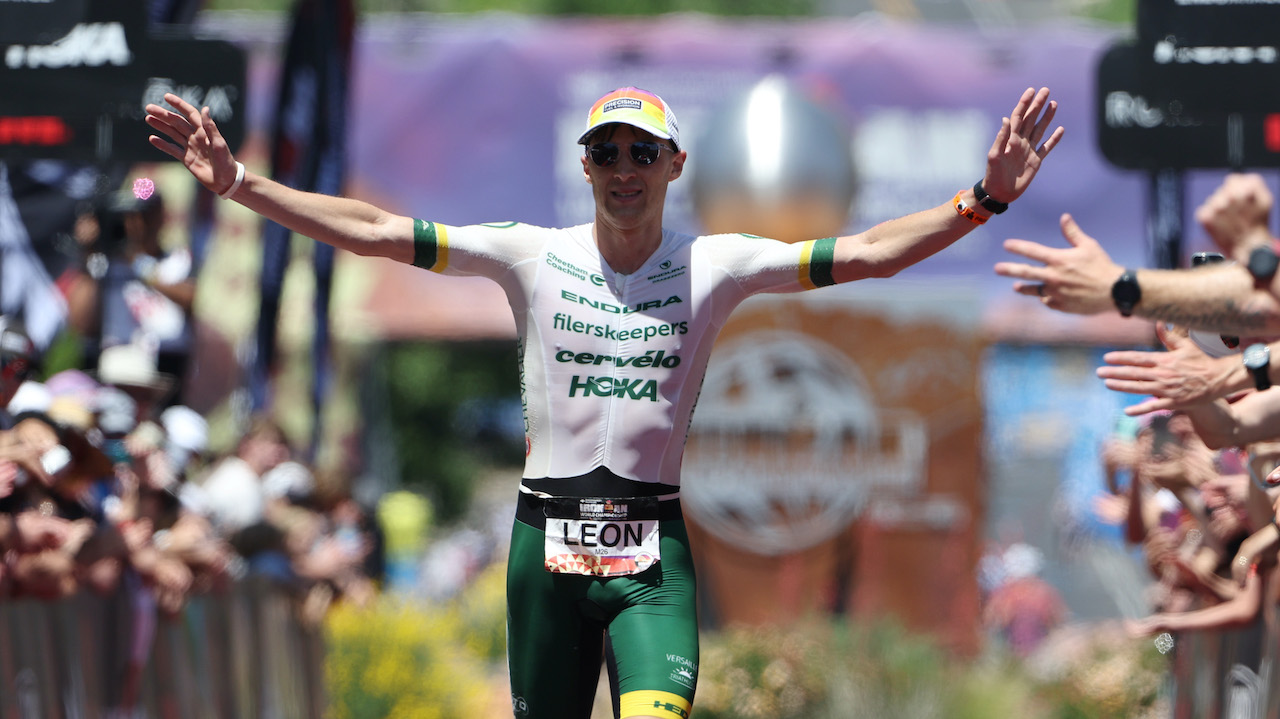 Mignon may well be the most active middle and long course athlete out there, earning six podiums from his 13 starts in 2022. Ninth in Kona and tenth at the 70.3 World's in St George, still just 24, you'd have to feel that his best years are still to come too.
South Africa will be well represented by Bradley Weiss and Matt Trautmann, who were the silver and bronze elements of an RSA podium sweep last year, while Australia's Cameron Wurf can always be relied upon to bring some fast riding and good quotes to any event. While he regularly appears on almost every start list, he is heading to South Africa for this one, off the back of riding in the UAE Tour for Team INEOS.
As the opening race of the season for pretty much everyone racing, there's little to nothing to go on in terms of form lines. That said, after what he describes as a 'solid four week block in La Nucia, Spain', Brownlee has to start as the very short-odds favourite.
Pro Women
Two clear favourites for the women, with the eventual winner surely coming from one of Laura Philipp or Fenella Langridge. Philipp (#8) and Langridge (#17) are the two top-ranked athletes from the PTO dataset, with Italy's Giorgia Priarone (#47) next in line.
Those numbers are reflected in the (pre-race) indications of Strength of Field factor (SOF), which will ultimately feed into the post-race PTO ranking points. Calculated on the basis of the 'average ranking points of the top-five athletes who start the race', that gives a SOF of 75.39 for the Pro Women, versus 81.25 for the Pro Men. A long-winded way of saying, statistically, that the depth of the men's field for this race is stronger.
Laura Philipp started 2022 with three back-to-back wins (Dubai, Kraichgau and Hamburg), which added to her three wins from three starts during 2021. And yet… there was still plenty of 'what could have been', after COVID took her out of St George, and then a penalty derailed her Kona bid.
A late starter to triathlon, Philipp excels on both the bike and run, and alongside two fourth place finishes in Kona, has won every other full distance IRONMAN that she's started… usually by 20 minutes or more.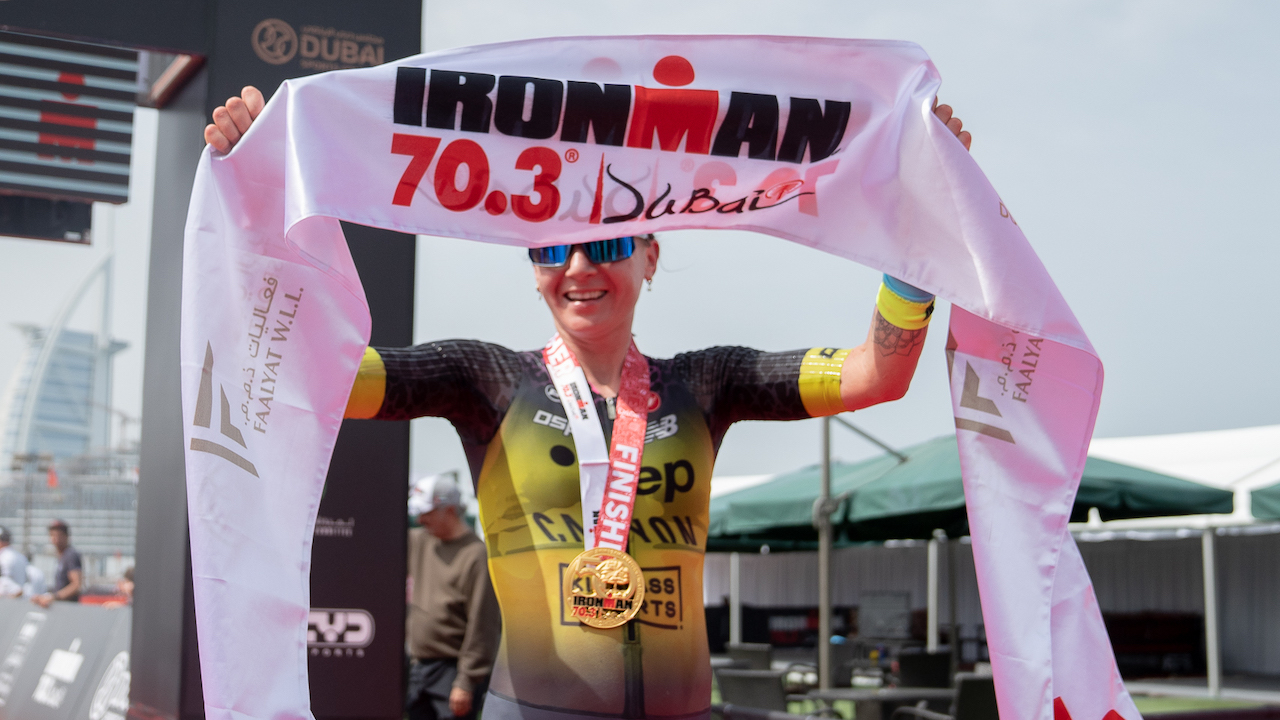 Fenella Langridge's 2022 was one of contrasts. Two concerning DNF's at the PTO Open events in Edmonton and Dallas were lows, but I would say more than offset by second place at Challenge Roth, and two top tens at the IRONMAN World Championship races in St George (eighth) and Kona (sixth). She also wrapped up the Challenge Family World Bonus, and then landed her dream bike sponsor during the off season.
Few athletes light up the course with bigger smiles than the Brit, and just like in Kona and Roth, it wouldn't be a surprise to see her spending a significant – if not most – of the day leading the way, given her swim and bike prowess. She's never afraid to race positively, and with the progress she has made in recent years, no reason to think anything will change here.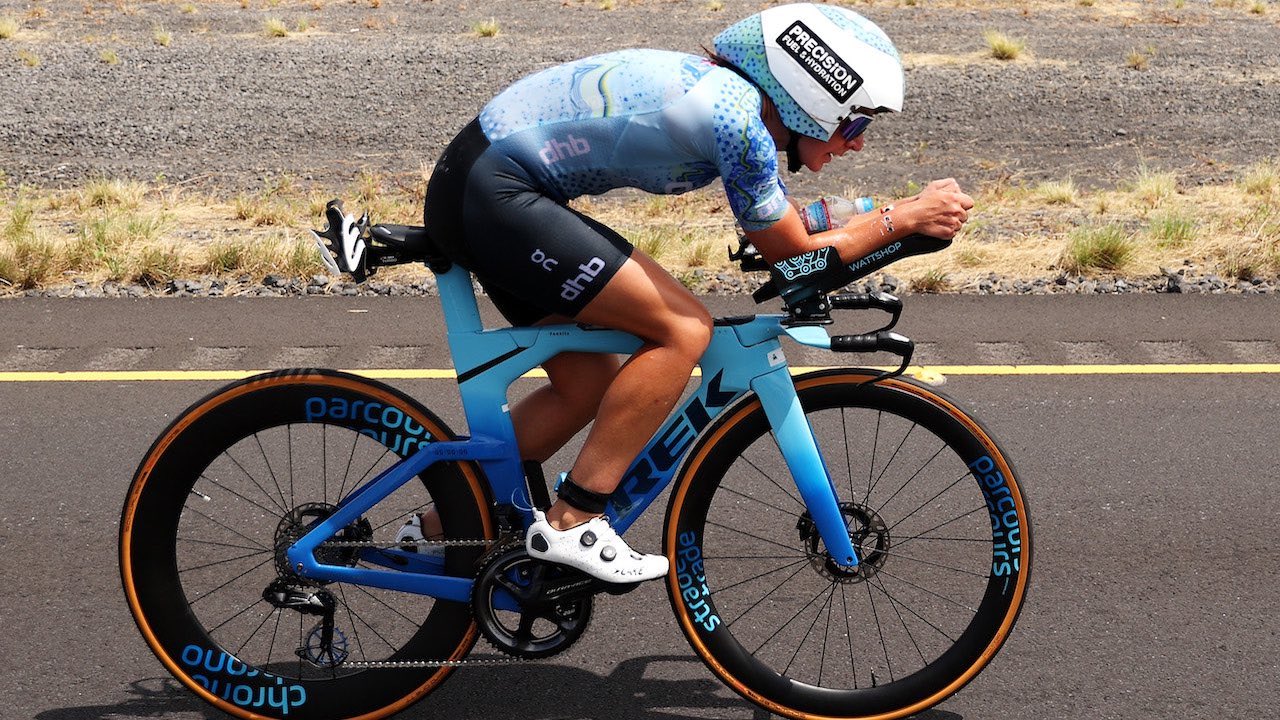 It's pretty difficult to see the top two athletes being challenged for the win, but there are a couple of previous (amateur) IRONMAN World Champions set to race, who we are interested to follow on their debut professional full-distance starts.
Marlene de Boer (NED) was the fastest female age-group athlete overall in St George last year by a significant margin, while Laura Addie (GBR) won the F18-24 division in Kona back in 2019. That was only her second full-distance start… and Sunday in Port Elizabeth will be her third.
Overall, I'd have to go with history, and forecast a Laura Philipp victory, Fenella Langridge second and then it's all up for grabs to join them on the finish line podium and the flowers and champagne.
You can click here for the full start list.
Prize Money: What's on the line?
The total prize purse on offer as a Regional Championship race at Nelson Mandela Bay is $150,000. The male and female Pro winners will earn top prizes of $25,000 each.
In addition to the prize money, there are eight qualifying slots (4MPRO / 4WPRO) on offer for the 2023 IRONMAN World Championship events in Kona (Pro Women) and Nice, France (Pro Men). It is worth noting that none of the athletes on the start-list are currently qualified.
That $150k will be allocated ten-deep, as follows:
1st – $25,000
2nd – $15,000
3rd – $9,000
4th – $7,500
5th – $5,500
6th – $4,000
7th – $3,000
8th – $2,500
9th – $ 2,000
10th – $1,500
Following the recent significant changes to the PTO's World Ranking System, the status of a race will play a notable part towards the ranking points that an athlete can earn, with those points determining the year-end world ranking position and thus, potentially, a share of the $2million bonus, which will now be shared by the top-50 athletes, rather than the top-100 of previous years.
The IRONMAN African Championship is categorised as a GOLD Tier event (in a five-level system, comprising Diamond, Platinum, Gold, Silver and Bronze). As such, athletes are also eligible to receive a 5% bonus on their ranking points, for their single best full distance performance within the 52-week rolling period. (That bonus is not available on Diamond and Platinum races).