Not every athlete is comfortable with putting their pre-race targets 'out there' boldly, but ahead of Sunday's 2022 edition of the DATEV Challenge Roth, Great Britain's Fenella Langridge was quite clear that she was all-in in terms of performance in Bavaria:
"I've never been more excited to race. I've not been quiet in saying this was/is always my 'A' race of the year and I will give everything I have to challenge for the title."
There's a saying that Talk is Cheap, but by every possible measure, you have to say that Langridge more than delivered on the focus and preparations that she put into this race.
Currently sitting at #23 in the PTO World Rankings, she will surely be making a significant and much deserved upgrade once the numbers have been crunched later this week.
Nearly flawless
She didn't crack the top spot this year but speaking post-race to broadcast host, Julian Meinhold, was rightly more than pleased with her efforts against the defending champion, Anne Haug:
"It was still fantastic. Anne is such a phenomenal athlete that to have even held her off until just over halfway on the run, I was pretty chuffed.
"It was a nearly flawless race for me I think. I made a few mistakes, but overall it was just incredible. I just soaked every last bit of that up through all the hotspots – the crowds were insane. Throwing up at the end, I definitely left nothing out there!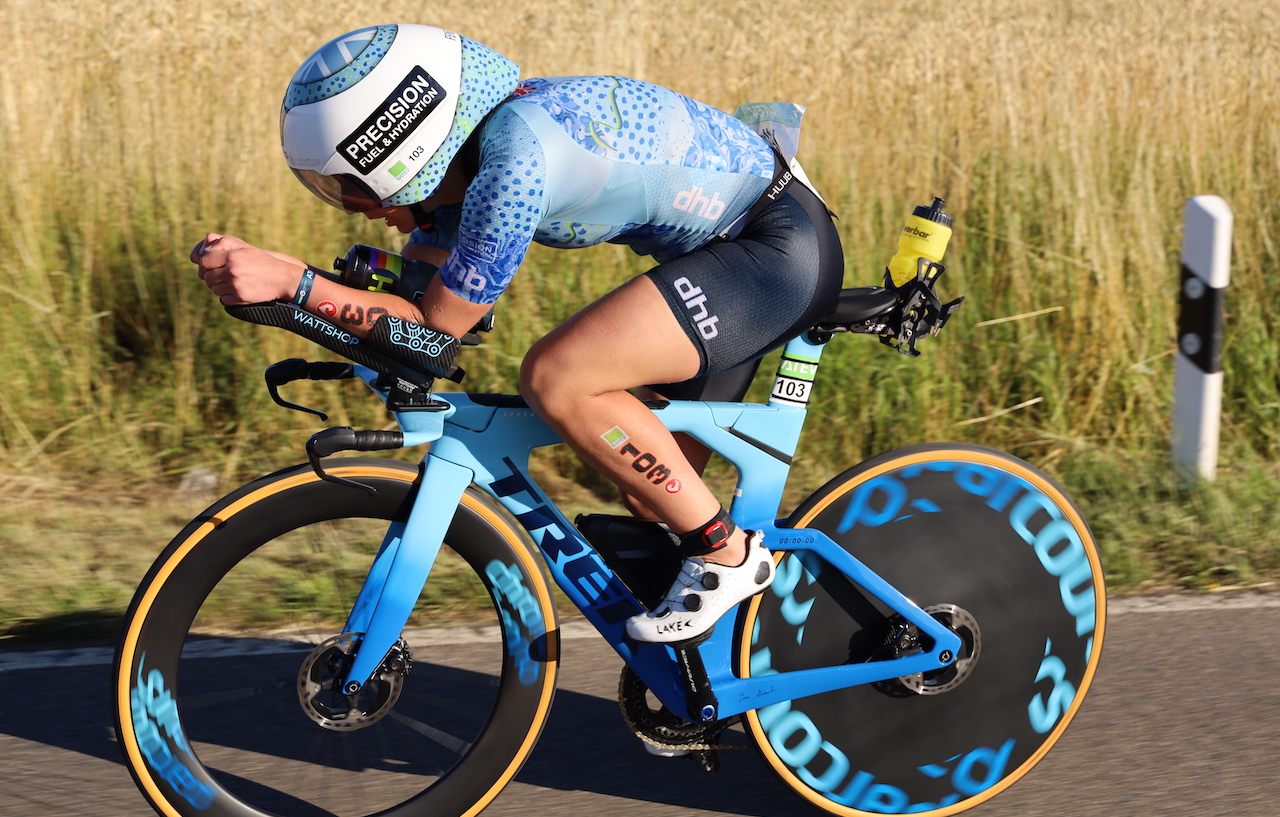 Progress
While she finished eighth at the IRONMAN World Championship in St George, there's no doubt in my mind that Fenella's efforts on Sunday were a significant step up from that race in Utah. Progress and improvements are what athletes look for, and Langridge and team have certainly found them.
"I think I've come on as an athlete and I think that showed today – the crowd and the course just took me to the next level. I am so happy to race and be here to experience this.
"Congratulations to all the other girls and the guys out there, it was a really hot and tough day, and although it's a fast course it is not a flat course, it really is challenging.
"I think I was just over 8:30, I think I was 8:31 [Ed. official time 8:31:41] – I would have liked to have gone under that, but I'm really happy, super chuffed and thank you Challenge Roth."