The beginning of any calendar year regularly sees plenty of changes in the sponsorship landscape for professional triathletes. Some contracts end, some are renewed and new relationships are formed.
Trying to zoom out a little, sometimes there are some big picture strategies happening, that go beyond a headline, 'Athlete X is now riding brand Y'. Let's see if we can dig into them a little.
Sodaro, Matthews build portfolio
In winning the IRONMAN World Championship and finishing second at the World Champs in St George – amongst other high-profile results – Chelsea Sodaro and Kat Matthews, respectively, had breakthrough seasons in 2022 and significantly improved on their profile and potential 'worth' in the market, heading into 2023.
As we know, both were with the BMC Pro Triathlon Team for several years up to and including the end of the 2022 season, but will be now forging their own paths in 2023. As we've highlighted previously, that was always going to see new brand partnerships formed, and we've started to see that happen.
One of the most visible products of course is the bike, and it's interesting – and perhaps a statement of intent – that Canyon have announced in recent days the signing of both athletes.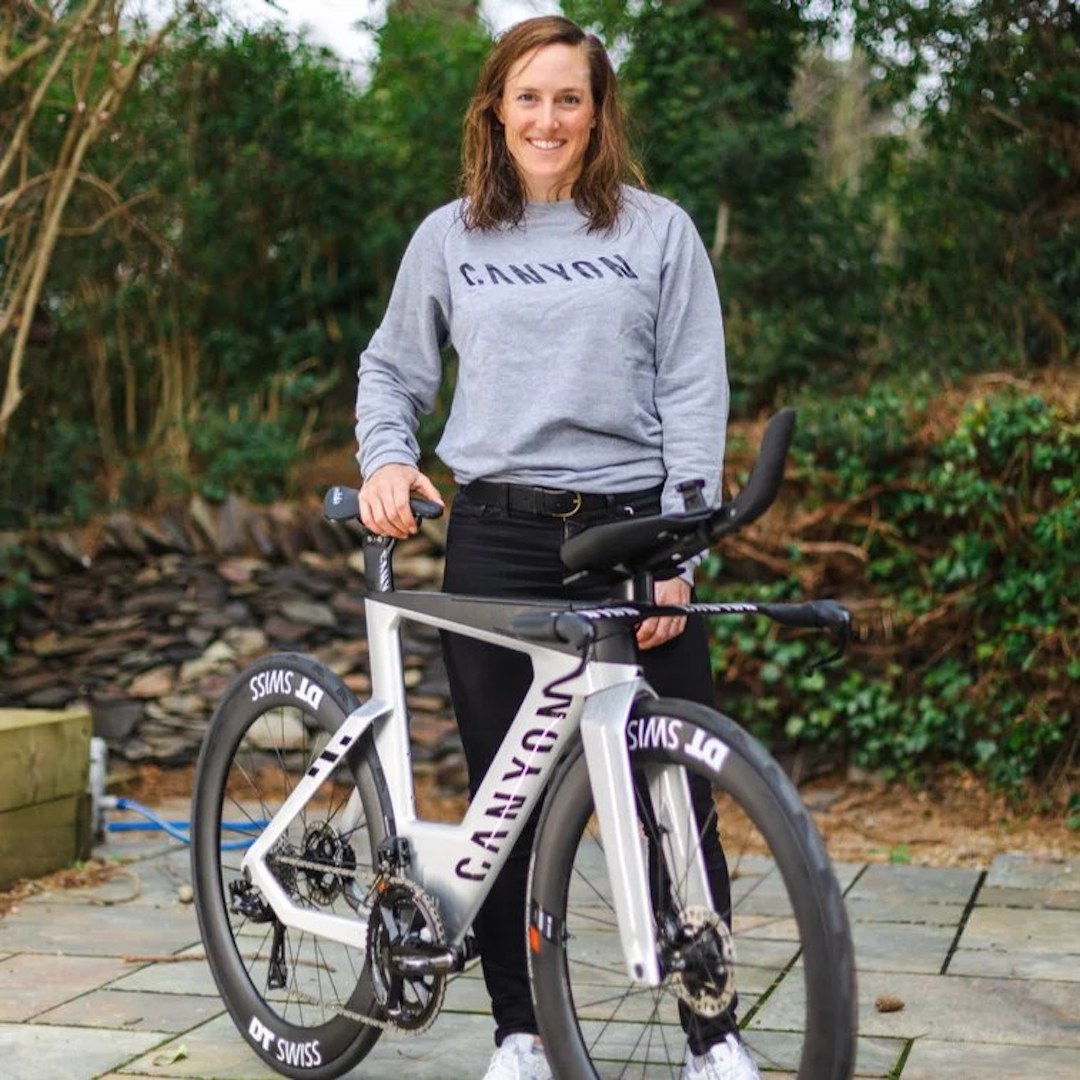 As we reported recently, On Running recently signed Chelsea for footwear, while we spotted that Matthews will now be in HUUB neoprene. Those, I'm sure, won't be the last pieces of news they release over the coming weeks. Great athletes, on and off the course, there should be no shortage of brands wanting to partner with them.
Canyon commits
Canyon have had significant success and built some great relationships in triathlon, notably via Jan Frodeno and Patrick Lange, who piloted iterations of their Speedmax bikes to five back-to-back Kona victories between 2015 and 2019. Added to the likes more recently of Lionel Sanders, Kyle Smith, Daniel Bækkegård and Florian Angert, I think it is fair to say that the brand, in elite triathlon at least, to the casual observer is more closely linked to the men's side historically.
On that basis then – and adding to the likes of Laura Philipp and Sarah Crowley who already ride the German brand – Sodaro and Matthews should further boost their engagement and visibility on the female side too.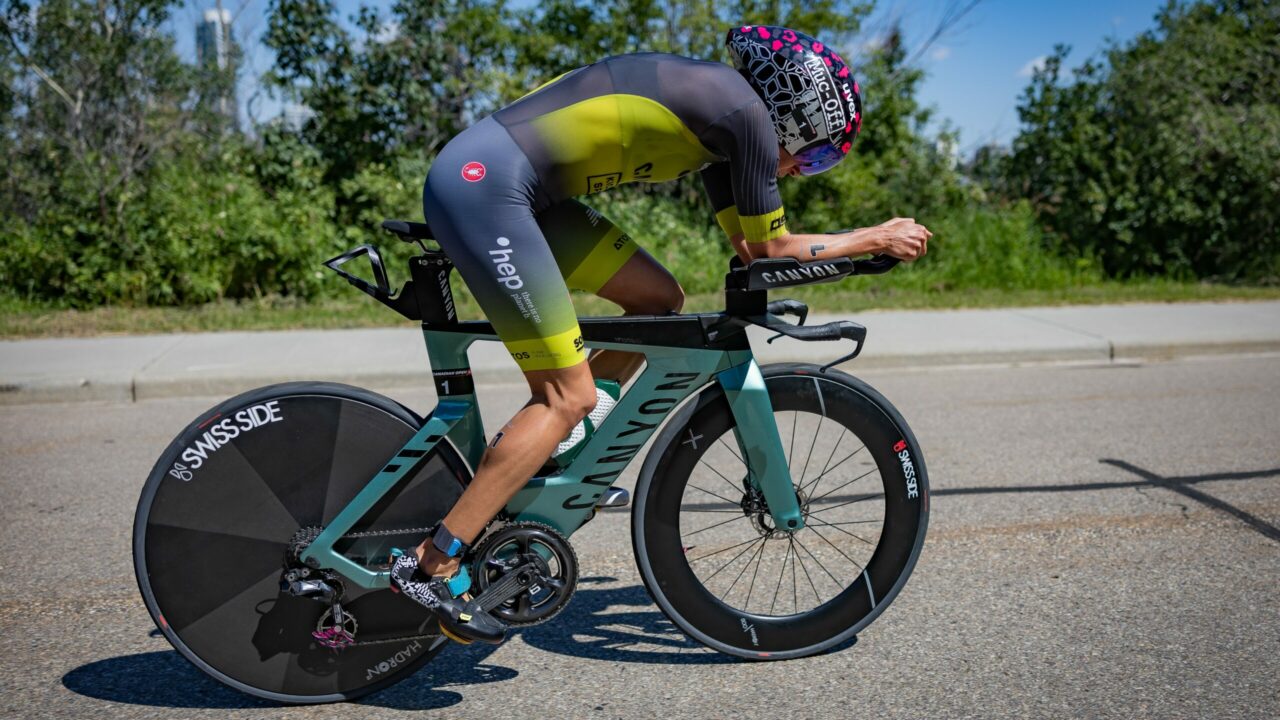 While not (directly) connected, it's also interesting to note that the recently retired (from triathlon!) Heather Jackson, has also been signed by Canyon where she will be racing in Gravel events. Gravel racing is a fast-growing sport which has seen some notable crossover with triathlon. I don't know whether that triathlon history is part of the 'gravel' sponsorship decision, but as a popular and visible athlete, you can be sure that plenty of triathletes will be looking on to see how she does, who might not otherwise have taken note. And when you have a road bike and a tri bike…. well, may as well add another one, right?!
As if to further cement their commitment to triathlon, Canyon have also signed up Sam Laidlow, who made such an impact in 2022, notably with that second place at the IRONMAN World Championship. With their high-profile men towards the later stages of their careers, it is perhaps also a case of planning for the new generation too.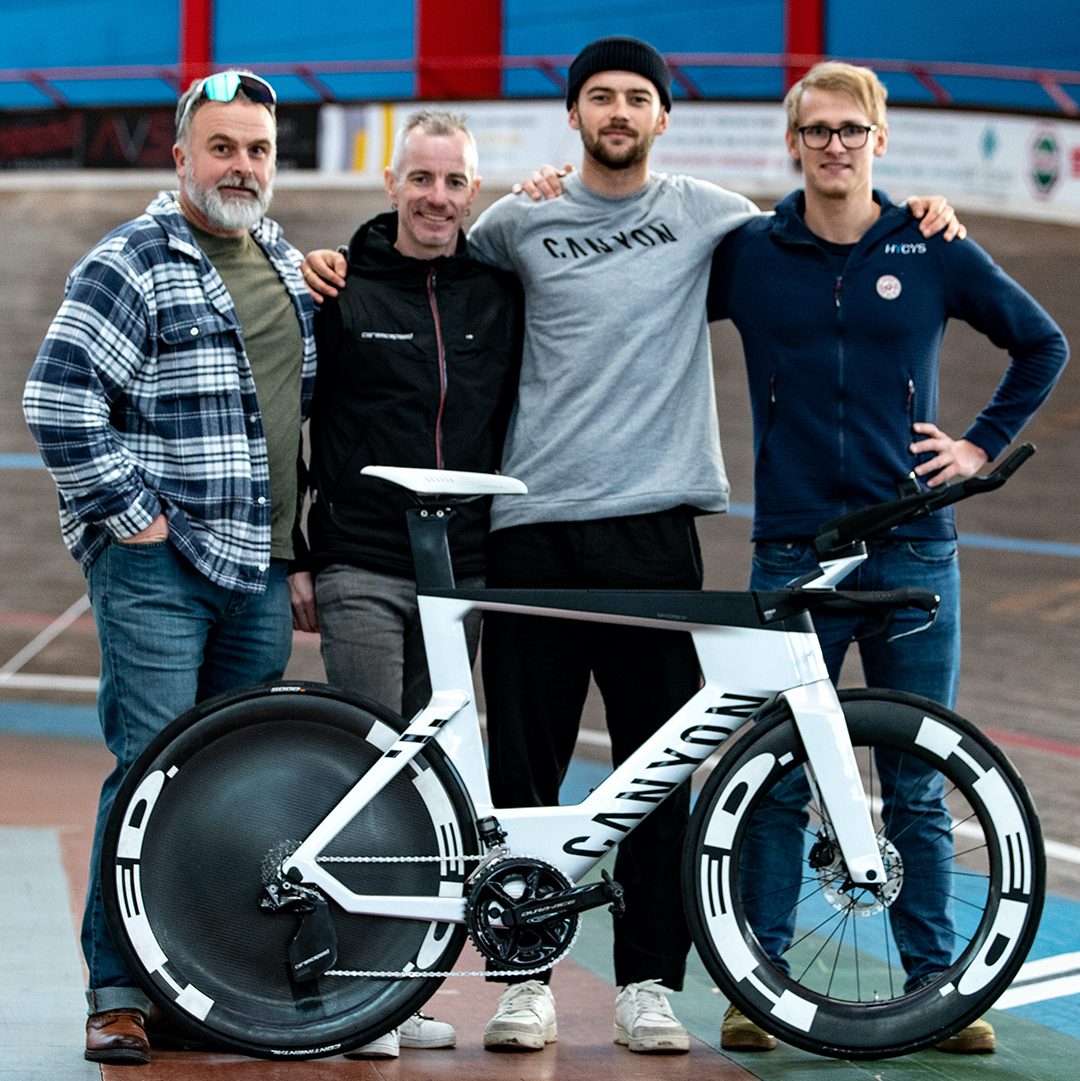 Where next for Hayden?
While Canyon appear to be making aggressive moves in the athlete sponsorship market, there's a different direction being taken by Specialized. Let's not forget, sports brands are businesses that are subject to the same economic ups and downs as everyone else, and with rising interest rates globally and slowing economies and/or recession ahead, sometimes difficult decisions and/or changes in approach have to be made.
While not alone, just this past week Hayden Wilde revealed that he will be departing from the Specialized Triathlon team, not necessarily an outcome he would have wanted:
It's with a heavy heart to announce my departure from @iamspecialized_tri team.

For over 8 years I've ridden Specialized bikes
3 of those years were with the international team
"an absolute dream come true"
The belief this brand had in me, opened the door for fearless racing and just raw passion to race from the front
It had been my privilege to be a part of such an amazing brand and team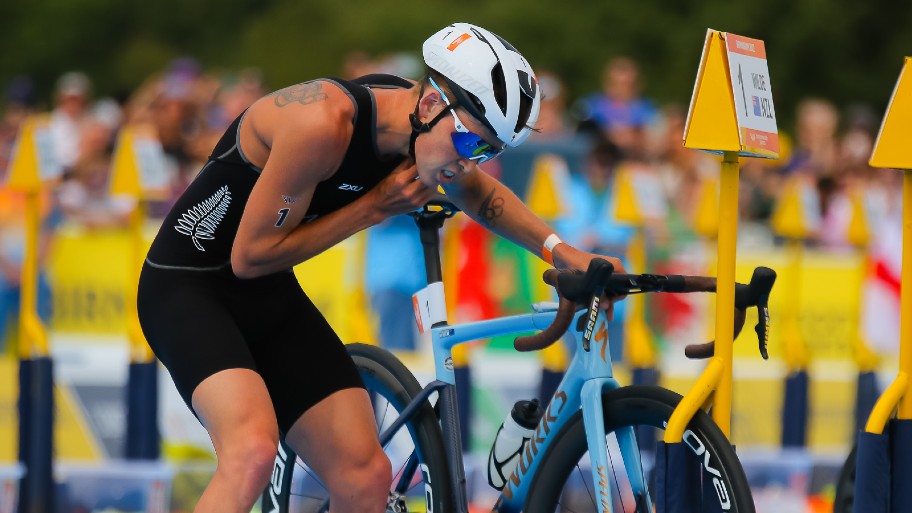 Wilde, in my opinion, must be one of the most marketable athletes in the world – and he's really just getting started. Already an Olympic bronze and Commonwealth silver medallist, the 2022 Super League Triathlon Champion and 2021 XTERRA World Champion, Hayden is always in the mix, races aggressively, frequently and successfully. Still just 25, he's a fantastic interview and has a great perspective on the sport.
He'll have no problem, I'm sure, in finding a new partnership, but it does show that not everything is rosy in the triathlon world for everyone right now.
Another interesting Specialized / Canyon connection? Well, having been closely associated with and built title sponsorship links with the Zwift Academy Tri Team, Specialized will no longer be part of the 2023 intake, The new bike brand? Canyon.
The long road works for Fenella Langridge
Another British athlete announcing a new bike sponsor this past week is Fenella Langridge, who is now part of the Trek team. The interesting part – which is covered in the video – is the route to get here, as you would (rightly) perhaps be thinking, 'wasn't she on a Trek before?'
That is true, and Fenella spent plenty of time at the front of the IRONMAN World Championship on her baby blue themed Trek Speed Concept. However, that was not a sponsored bike…
"My dream bike has always been a Trek, so we went out to the bank, took some money and went out and bought a Trek from our friend Rob at WheelWorx in Ireland. I think it was the best decision we made.
"I wanted to show Trek that I was an athlete worth sponsoring, and look where I am now."