British Age-Group podium finishers of the 2019 IRONMAN World Champs
For the vast majority, simply qualifying to race at the IRONMAN World Championship in Hawaii may be a lifetime goal. For a special few however, simply finishing under the brutal conditions that the Big Island presents is not enough – they are there to win.
We now take a look at the British Age-Group athletes who made the podium in Kona, by finishing in the top five of their division to receive the coveted Umeke trophies, the carved wooden bowls that are part of Hawaii tradition. Surely the most iconic awards in the sport, the higher you finish, the bigger the bowl you are presented with.
---
Aaron Tomasz: Winner M25-29 (8:47:38)
Aaron is making this IRONMAN stuff look easy…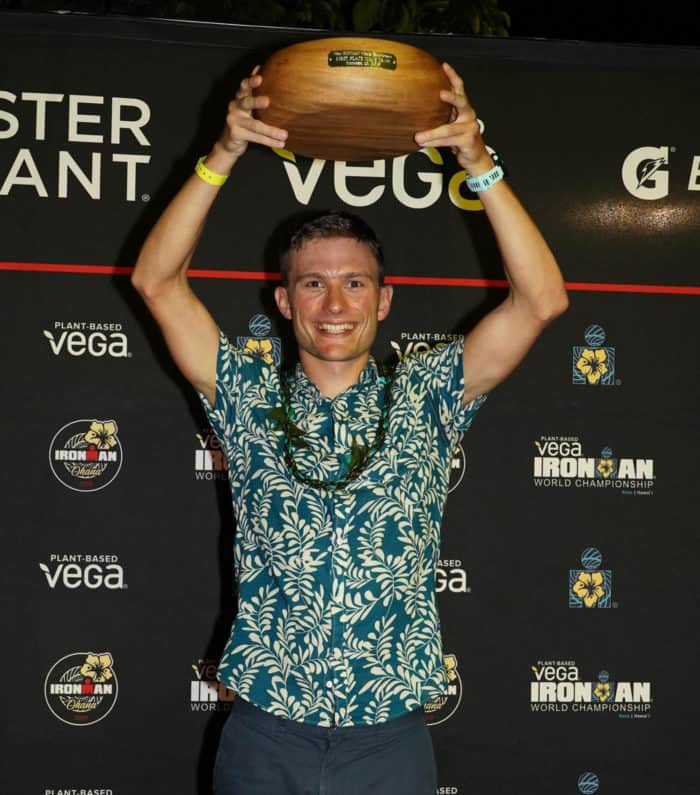 Ruth Purbrook: Winner F30-34 (9:20:06)
This was the third year in a row that Ruth has been on the stage at the Awards dinner – which is superb consistency, from her three starts in Hawaii. Winner of F25-29 12 months ago, she adds another Umeke to her collection this time in the 30-34 division.
Her performance was incredibly impressive, as not only was she the fastest female Age-Group athlete across all divisions, her 9:20:06 finishing time is the second fastest female amateur time in the history of the IRONMAN World Championship. Only another British athlete, Catherine Faux (9:15:16, 2013), has gone faster. This year Ruth was one of the eight athletes racing for the Specialized Zwift Academy Triathlon Team – and lead them to a haul of five podium finishes.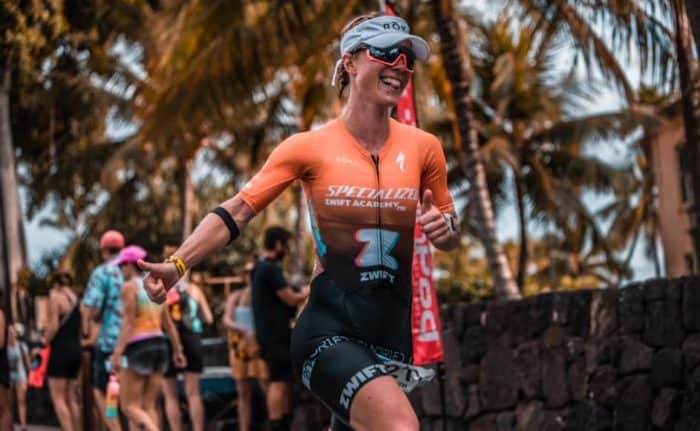 Ruth's season is not over year, as she'll be heading to South America to race the Patagonman Xtreme Triathlon, won last year by Lucy Gossage. As for 2020? We'll almost certainly be seeing her race in the Pro ranks. It will be interesting to see if returning to the Big Island to race as a Professional is amongst season her goals.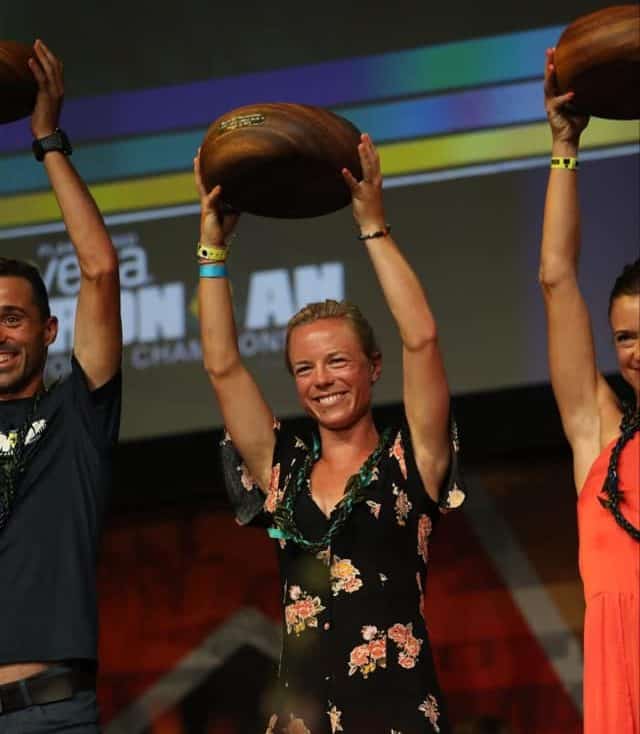 Laura Addie: Winner F18-24 (10:44:49)
It's been quite a year for Laura. She only raced her first long distance race at IRONMAN Vitoria-Gasteiz, Spain, in July and in her second attempt wins a World Championship title. Interestingly, Laura is coached by Lucy Charles-Barclay who started her own Kona career by winning this very division in 2015.
https://www.instagram.com/p/B3pvckEBqP0/
Gill Fullen: Winner F55-59 (10:45:11)
Arguably the most consistently high-performing British Age-Group athlete of the last decade, seeing Gill Fullen add the title of IRONMAN World Champion to her incredible sporting C.V. is one of the best stories from Kona 2019 for me and many others. I'll be bringing you the in-depth insight from Gill herself in due course, but if you are not familiar with what she's has been through in recent years to get to this point, then READ THIS.
Gill is now European (Frankfurt) and World IRONMAN Champion in the same season.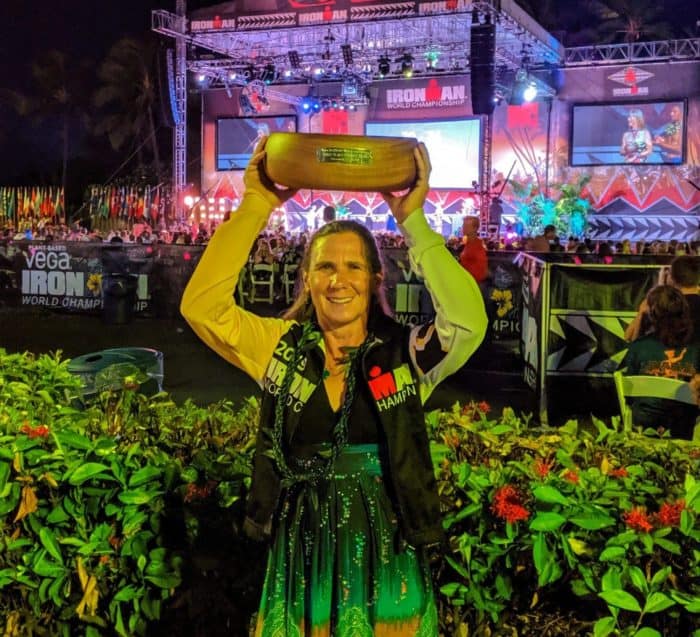 Emma Wardall: Winner Military Division (10:23:37)
Emma was the fastest female athlete overall at IRONMAN UK this year, which also for the first time was a qualifier for the Military Division category in Hawaii. 13th position in the F30-34 category was enough for her to secure the Military Championship win.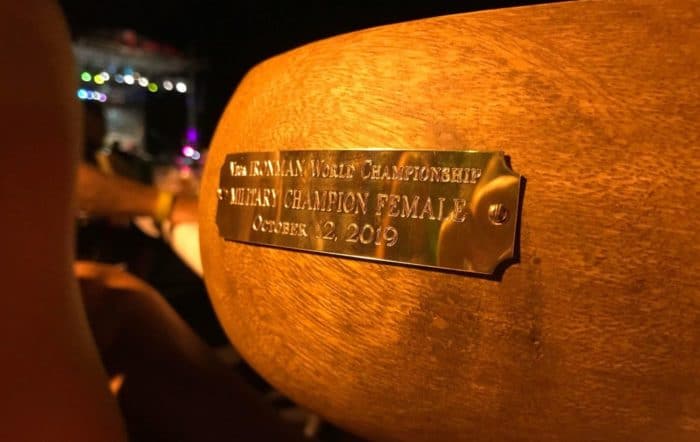 Neil Eddy: 2nd M30-34 (8:49:49)
Like Laura Addie above, Neil is a member of Team Freespeed and also secured Kona qualification – his third – at IRONMAN Vitoria-Gasteiz. He put his previous Hawaii experience to good use, finishing as the eighth fastest amateur overall and second place – by just 2:40 – in the M30-34 division. Added to his ITU Long Distance Triathlon win in Pontevedra, what a cracking season he has had.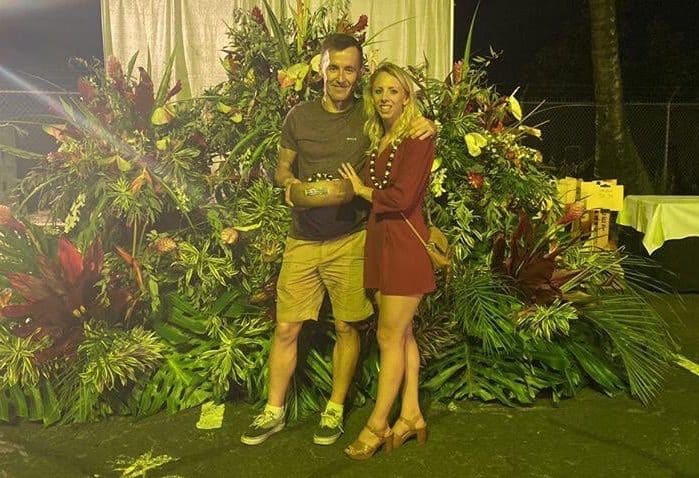 Lewis Eccleston: 3rd M25-29 (8:57:49)
Don't you just love it when a plan comes together?! Having raced in Hawaii in 2017, Lewis and coach Paul Savage made a conscious decision to target Hawaii two years later, rather than rush straight back. That including qualifying early at IRONMAN Wales 2018, to allow time to prepare properly. From 9:42:21 to 8:57:49 was the result – and means that Lewis will return home with the coveted Umeke bowl.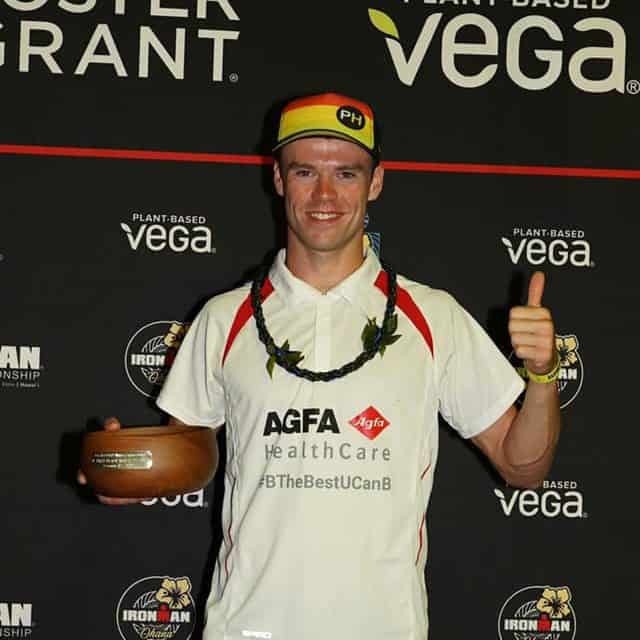 Katherine Renouf: 3rd F25-29 (9:59:07)
Like Lewis, Katherine is another athlete who has been able to build upon previous experience to return to Hawaii and secure a podium position. Ninth last year, she was able to leap-frog up to third this year in a season which has also included an Age-Group win at The Championship in Samorin and third at Challenge Roth.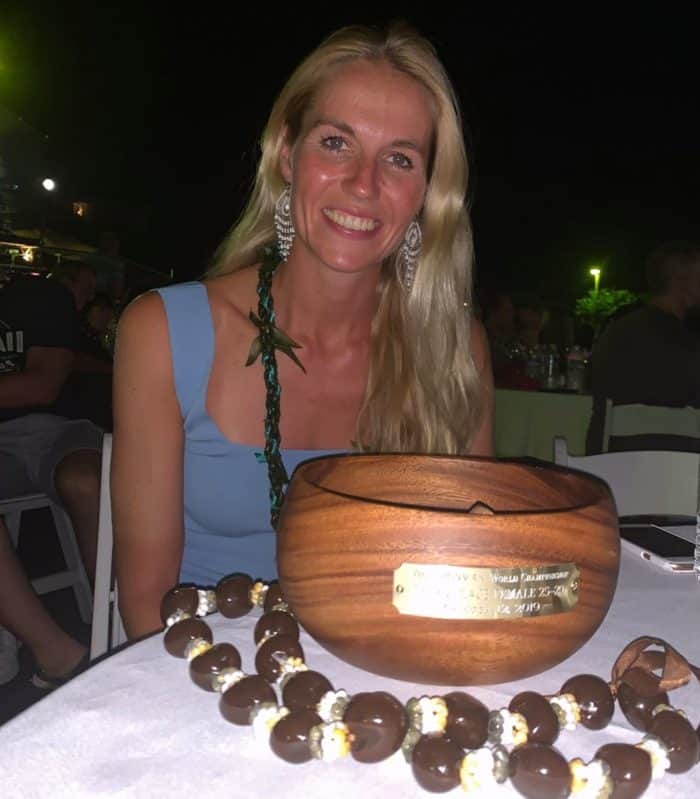 Martin Gannon: 4th M60-64 (10:38:50)
A Kona veteran, Martin matched his fourth position from 12 months ago, to collect a second Umeke. Prior to that back-to-back success, he had previously recorded finishes of 26th, 27th and 7th.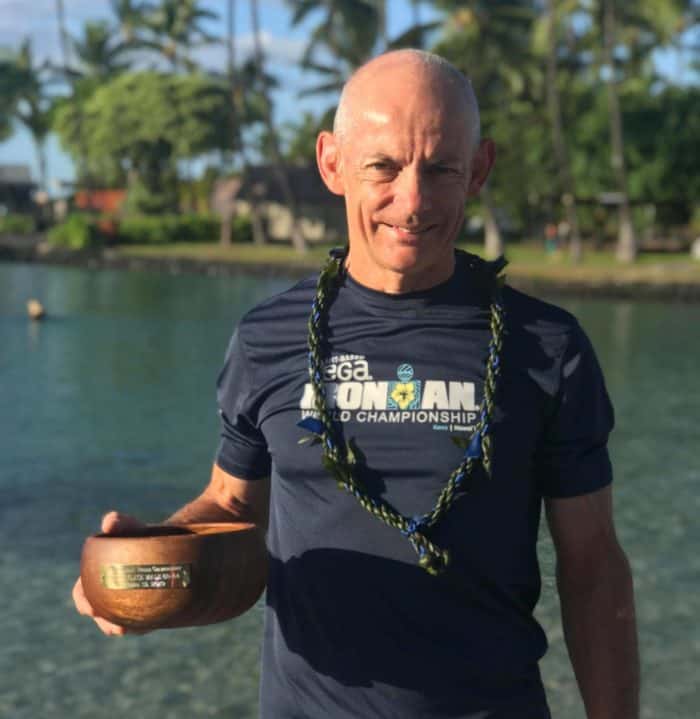 Corinne Clark: 5th F35-39 (10:10:30)
Corinne is another athlete who has been able to focus on this goal for the past 12 months, having qualified by being the fastest Age-Group athlete overall at IRONMAN Wales 2018. The form continued with a similar result at IRONMAN Lanzarote 2019, and all of that training fell into place on her debut at the IRONMAN World Championship to take the final spot on the F35-39 podium.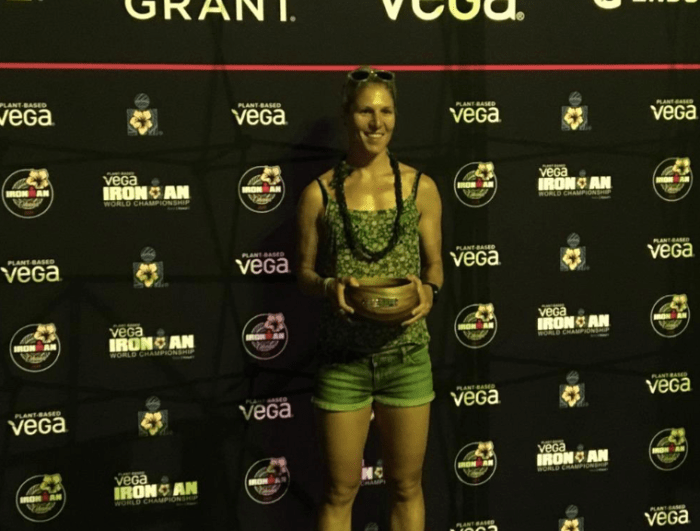 Emily Freeman: 5th F25-29 (10:16:22)
Could this be the shortest time ever from novice triathlete to the Kona podium? Emily did her first ever triathlon in May this year (and won it). She then raced her first IRONMAN in Bolton (and won her Age-Group, qualifying for Hawaii). And on Saturday she ran her way to fifth place at the IRONMAN World Championship.