Two Brits on the eight-strong 2019 Specialzed Zwift Academy Tri Team
The news is out, and after receiving thousands of applications, the eight members for year two of the Specialzed Zwift Academy Tri Team have been announced today.
Last year the team of four athletes featured one Brit, Bex Rimmington, and this year two very happy British athletes – with significant Kona experience – have made the final cut.
After finishing third in her debut in 2017, Ruth Purbrook went on to win the F25-29 category in Hawaii a year later. She didn't (quite) hit her absolute goal of being the fastest amateur overall last year, but that is just one of her aims for 2019.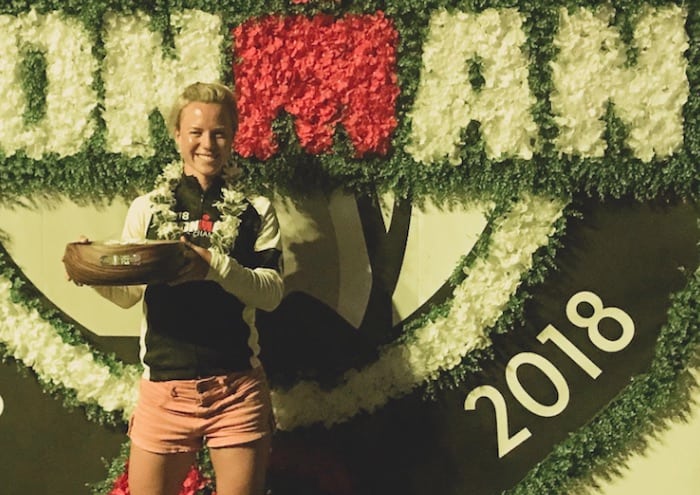 Joining Ruth will be Peterborough's Paul Lunn. Fifth in 2017 and third in 2018, he's got his eyes set on trying to step up and take the title this year in the M45-49 division.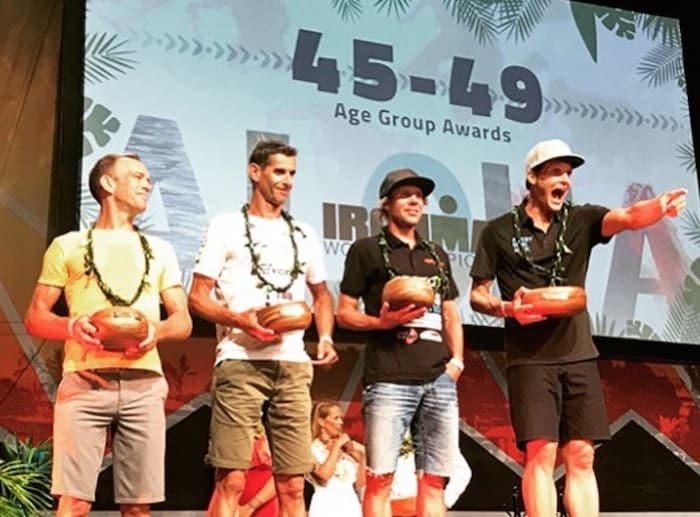 More from Ruth and Paul soon but for now, here is the full announcement of the 2019 team.
---
2019 SPECIALIZED ZWIFT ACADEMY TRI TEAM UNVEILED
Expanded for 2019, the Specialized Zwift Academy Tri team roster boasts eight athletes selected from thousands of applicants
Zwift, the online training platform for triathletes worldwide, is today able to confirm the eight team members selected to train and compete with the best supported amateur triathlon team in the world, the Specialized Zwift Academy Tri Team.
Thousands applied, 8 made it, 2 rockstar mentors. Meet the 2019 @iamSpecialized Zwift Academy Tri Team. The road to Kona starts now! #ZwiftAcademyTri 🌺👊🎉

Learn more: https://t.co/mwmH2nLnRx pic.twitter.com/ssN7vQjqSo

— Zwift Tri (@GoZwiftTri) April 4, 2019
Created in 2016, the groundbreaking Zwift Academy program strives to elevate undiscovered athletic talent using Zwift's virtual training environment. In partnership with Canyon//SRAM Racing and Team Dimension Data, the California based start-up has, to date, placed five cyclists in the pro cycling peloton.
The Specialized Zwift Academy Tri Team launched in 2018 with a team of four triathletes who had their eyes firmly set on the IRONMAN World Championships in Kona. Bex Rimmington, in her first year of IRONMAN racing, and Golo Röhrken both left everything on the island with truly inspiring efforts.
Taking everyday Zwift athletes, Specialized Zwift Academy Tri Team returns in 2019 with a larger team and with the same aim: to provide the best equipment, mentoring, and support to allow its athletes to realize their dreams at the IRONMAN World Championships in Kona.
"As a full time student, without this opportunity, I simply could not afford to try to compete at Kona in 2019." says 2019 Specialized Zwift Academy Tri Team member Justin Lippert. "I only started triathlon in 2016, but I've enjoyed pretty good success since. My Kona story is going to be a journey into the unknown, but my ambition is to be first placed overall amateur there. I can't think of a better opportunity than being with this team."
"What I love about the team this year is the diversity," adds Eric Min, Zwift CEO and Co-Founder. "We have a talented university student, a 46 year old grandfather of two and everything in between. I think this year we will see some inspiring stories that any one of us could relate to as fans of the sport."
"The road to Kona is a hard one for any athlete," says Mark Cote, Head of Global Marketing and Innovation at Specialized. "We want to celebrate and support aspiring athletes with the best support in the sport. For the second year, we'll give pro level support including Retul Fit, Win Tunnel optimization, and our fastest product including the all-new Shiv Disc. We're excited to help this team reach their ultimate potential."
The 2019 Specialized Zwift Academy Tri Team roster is:
Justin Lippert, 26 – Middletown, New Jersey USA
Levi Hauwert, 32 – Melbourne, Australia
Maggie Walsh, 36 – Littleton, Colorado, USA
Natia van Heerden, 28 – Port Elizabeth, Eastern Cape, ZA
Paul Lunn, 46 – Peterborough, Cambridgeshire, UK
Philipp Herber, 29 – Cologne, Germany
Ruth Purbrook, 29 – London, UK
Yvonne Timewell, 51 – Kamloops, British Columbia, Canada
In addition to Zwift and Specialized, the following performance brands have come on board to support the 2019 Team:
Wahoo Fitness is providing their entire KICKR indoor training ecosystem to each of the athletes, as well as ELEMNT BOLT GPS computers and TICKR heart rate monitors.
Science in Sport, new to the team in 2019, will be providing their entire array of sport nutrition products together with advice from their world-class nutritionists.
Roka, providing custom designed Elite Aero Tri Suits as well as their top of the line goggles, wetsuits, speedsuits, and Ultralight Performance line of sunglasses.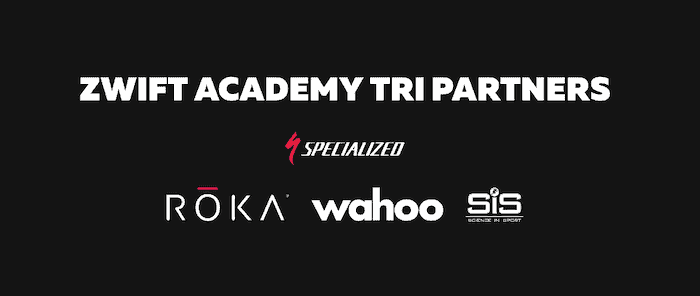 Specialized Zwift Academy Tri Team members will be hosting group rides and runs on Zwift between now and the IRONMAN Championships in Kona in October, including a focused training series later in the summer. The team will be posting updates on their journey to Kona via @gozwifttri and their own personal social accounts through the next several months as well.
Future team news will be live at www.zwift.com/academy/tri