Neil Eddy wins Age-Group race overall in Spain
Double Gold for "two British Laura's" in Vitoria-Gasteiz too
IRONMAN – but not long distance triathlon – made its debut at IRONMAN Vitoria-Gasteiz in the Basque region of Northern Spain on Sunday.
Already a popular event, held for many years as 'Triathlon Vitoria-Gasteiz', the revised format under new ownership saw the elimination of the half distance race that used to run concurrently, and full focus on the IRONMAN. Almost 1,900 entries would suggest that its popularity was not dented.
Spain's Eneko Llanos is the hometown hero, and at 42 he proved he can still perform at the highest level and used the motivation of his local support to produce an impressive 7:55:16 clocking, 11 minutes clear of swim leader Josh Amberger (AUS).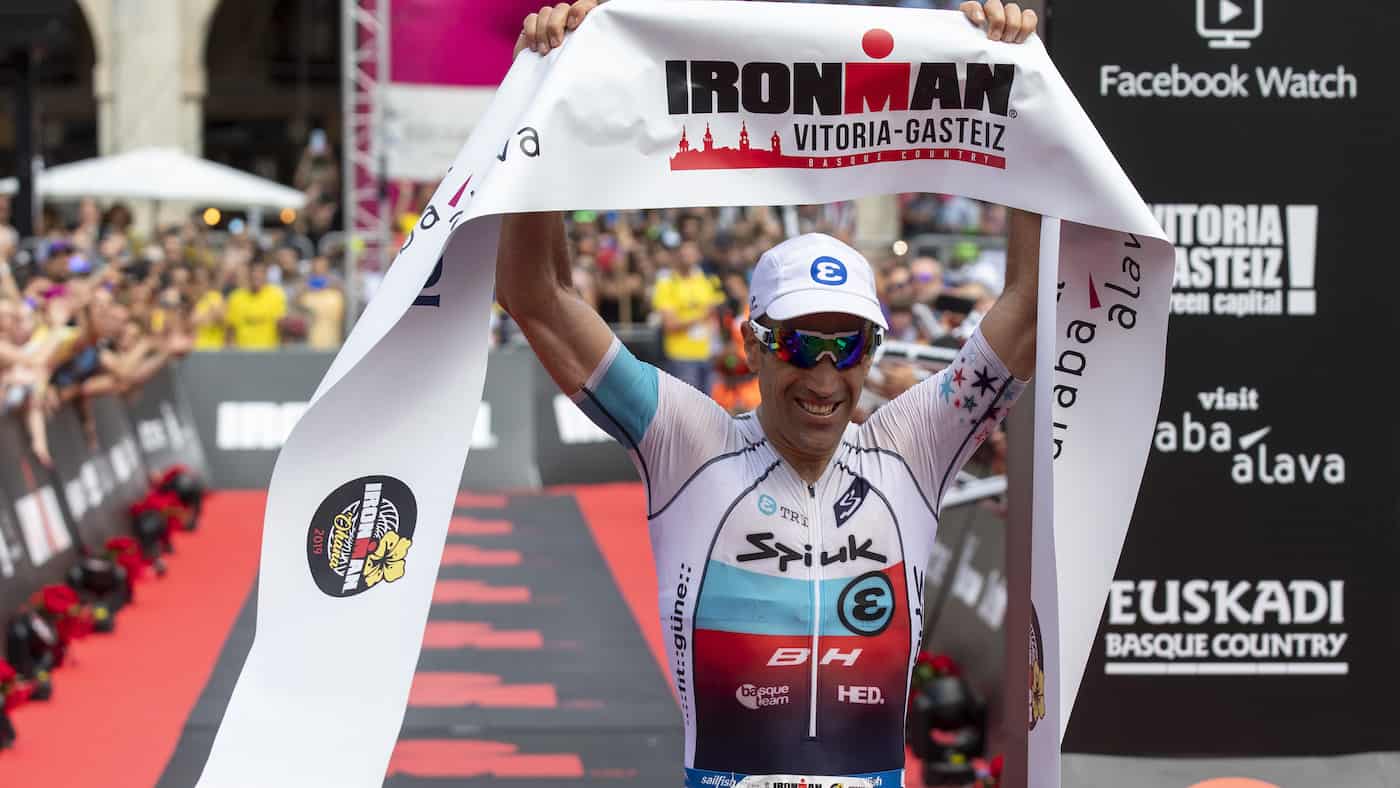 The women's champion (pictured in the header image), was Heather Jackson (USA) who produced another victory (and Sub-9 finish), to add to success last November at Arizona. Llanos travelled from Europe to North America and also won that race, so in a twist of symmetry, Jackson returned the favour!
Jackson will now be fully focussed on the IRONMAN World Championship in Kona where – so far – she has peaked at third place in 2016 in the Pro ranks, having previously one her Age-Group in Hawaii. Third out of the water in Spain, she moved to the front shortly after the halfway mark, was six minutes clear at T2 and further extended that with a 3:06:03 marathon to close the day.
IRONMAN Vitoria-Gasteiz, Spain – Sunday 14th July 2019
3.8km / 180km / 42.2km
PRO MEN
1st – Eneko Llanos (ESP) – 7:55:16
2nd – Josh Amberger (AUS) – 8:06:55
3rd – Peru Alfaro (ESP) – 8:08:02
4th – Manuel Tinto (ESP) – 8:19:39
5th – Carlos Lopez Diaz (ESP) – 8:27:20
PRO WOMEN
1st – Heather Jackson (USA) – 8:52:10
2nd – Nina Derron (SUI) – 9:05:33
3rd – Judith Corachan Vaquera (ESP) – 9:13:37
4th – Joanna Soltysiak (POL) – 9;19:00
5th – Frederica De Nicola (ITA) – 9:25:18
AGE GROUP RESULTS
Great Britain's Neil Eddy (30-34) was the fastest Age-Group athlete overall, clocking a swift 8:39:49 to finish just over three minutes quicker than the next fastest athlete. That'll secure another Kona start for the Team Freespeed member who was the second fastest British amateur at Kona last year.
https://www.facebook.com/teamfreespeed/videos/2826863877340753/
There were more British winners in the women's race where Laura Addie (18-24 – 10:52:04) and Laura Fidler (35-39 – 9:56:21). Like Neil, Addie is a member of Team Freespeed and that performance was actually her debut IRONMAN.
The 'other' Laura – Fidler – was the sixth fastest amateur overall and won her category by 33 minutes, with splits of 1:07 / 5:00:39 / 3:42:33
https://www.instagram.com/p/Bz73m4aByFN/
The women's 40-44 division was clearly a very strong one on Spain. Great Britain's Camille King was the fifth fastest female athlete – a couple of minutes in front of Laura Fidler – but was 'only' third in F40-44, with three of the top five overall all from her category.
Other British podium athletes in Spain were:
Tim Riding (55-59) – 3rd
Evan Davies (60-64) – 3rd
Camille King (40-44) – 3rd
Angela Finch (60-64) – 3rd
---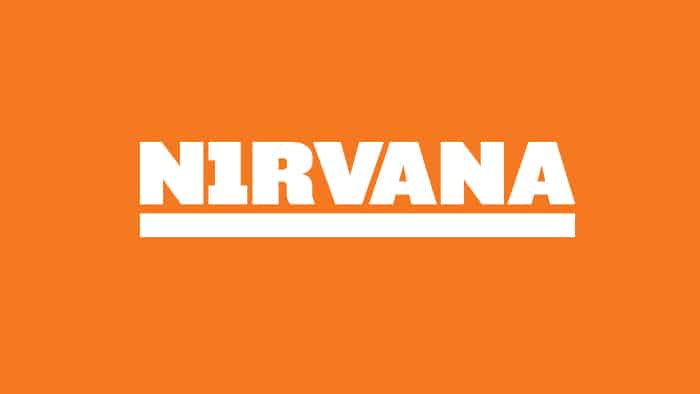 Nirvana Europe is the Official Travel Partner to the European IRONMAN Tour. It has been providing athlete-friendly accommodation at IRONMAN events since 2005, as well as providing extra travel services to create stress-free experiences for both athletes and spectators.
There are incredible benefits of travelling with Nirvana to Kona this year, including transfers to and from the airport on the island, orientation tours of each leg of the race and a great house for events, product launches and workshops! Check out their full, customisable service offering here: https://www.nirvanaeurope.com/en/events/ironman/kona