Saturday's inaugural Collins Cup may have seen Team Europe take an expected overall win, there were certainly plenty of upsets along the way and new names grabbing unexpected headlines, with Jackie Hering near the top of the list.
While she may have a PTO world ranking of #15 and was the third-ranked athlete in the squad, few had Team USA's Hering down as a pre-race favourite. Even more so when she was matched up against IRONMAN World Champion Anne Haug (GER) and Jeanni Metzler (RSA). Hering is a fine runner, but there are none better than the German in long-distance triathlon.
Hering rewrote the script – and gained a bonus point too – by taking victory in Match Three, more than two minutes ahead of Team Europe's Haug.
Quiet confidence pre-race
When we spoke to Jackie earlier in the week, she admitted that while she was in "close to the best shape of my life", that confidence in racing – which had been in an issue for her in the past – was something she had built over the past year.
"You couldn't fake your way here, you had to earn it… and now it is time to show what you can do."
Swim tactics
Hering's day got off to a strong start, as she explained:
"It started on the swim, I'm always a little unsure how I will swim. I've raced with Jeanni a lot, and they took a really strange line and I saw what they were doing and headed straight to the buoy. I'm not the fastest swimmer, but I'm good at swimming in relatively straight lines, so I think that helped. Being the underdog certainly has some motivation."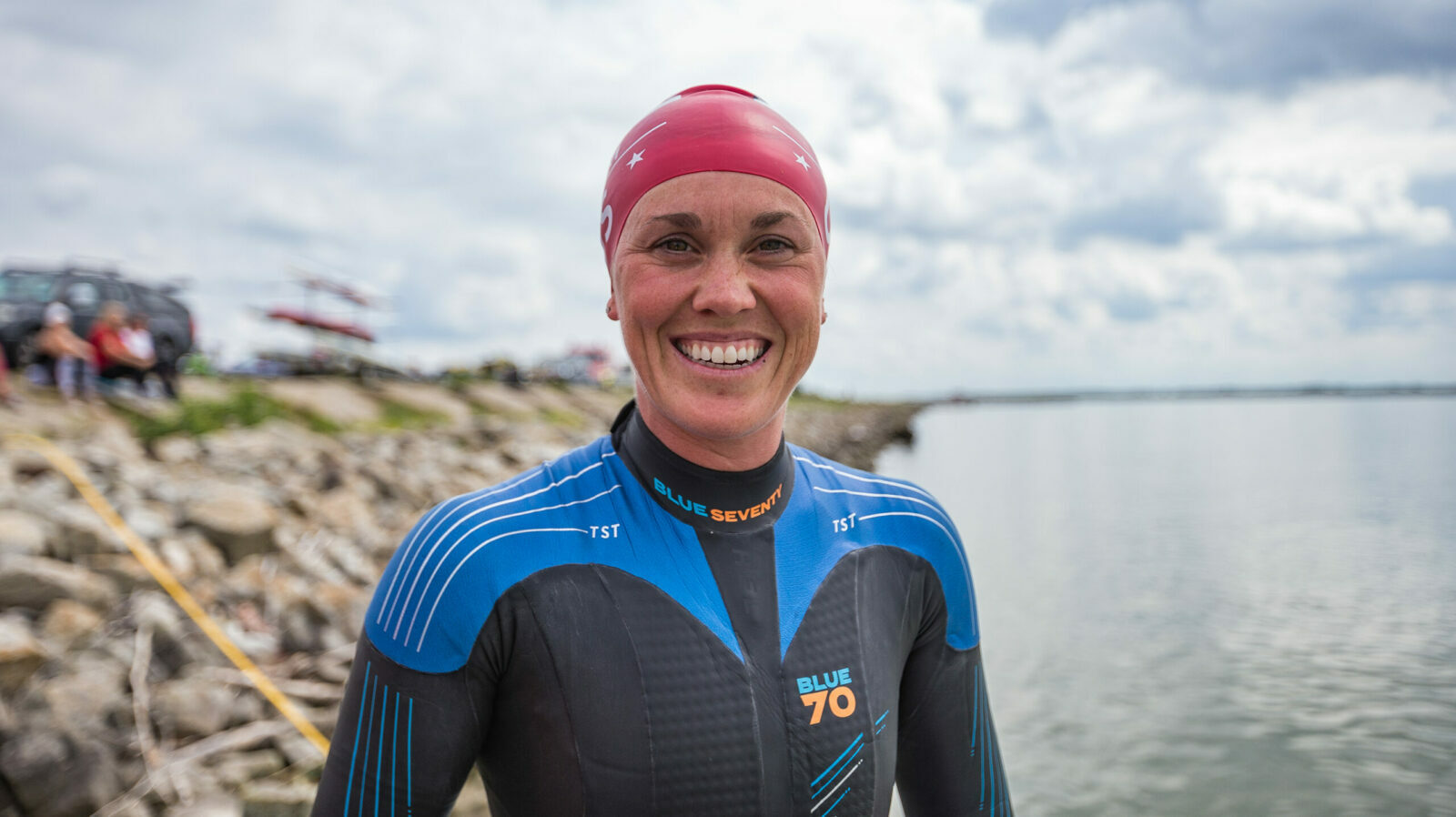 Just beat Europe
The Collins Cup provided a new format of racing, something that Hering was very conscious of during the race, given that she spent much of it racing head-to-head with Jeanni Metzler.
"It felt really different, and I can tell you I rode really hard at the start of the bike to catch her. Once we got together, we tried to kind of work together. You know, Europe had its thing… and we need to beat Europe first off. I don't care if you win or I win, but let's beat Europe! So we kind of did that on the bike.
"Once on the run we ran several miles shoulder-to-shoulder, and I'm trying to work out how are either of us going to win this race? It was a challenge."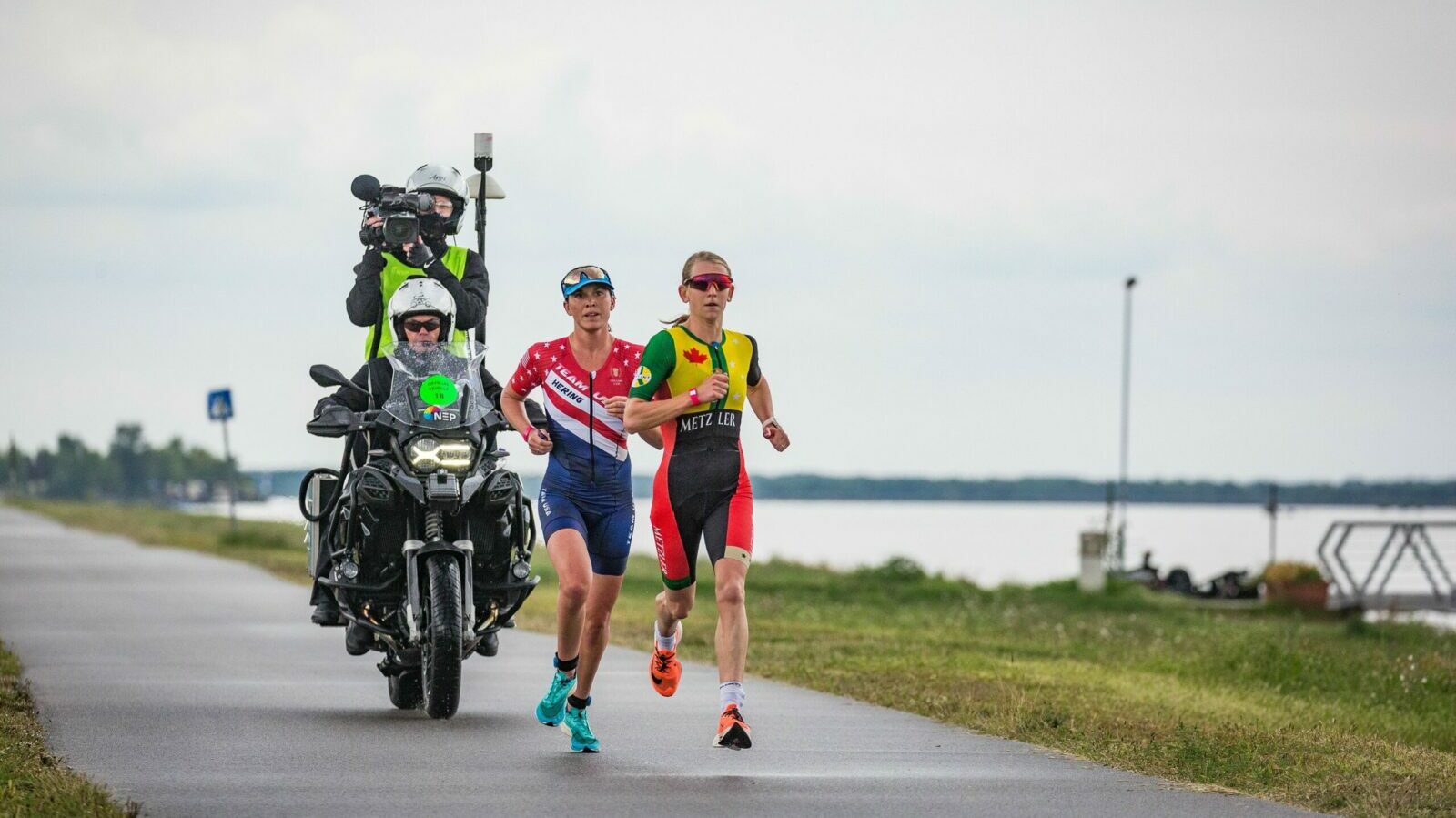 Motivation from the team uniforms?
"It did feel motivating, yes. I think also it's just a big stage, and you just want to show the hard work you've been doing and put your best foot out there and really showcase all of the work that you've done.
Captain(s) fantastic
Hering heaped praise on the Team USA Captains, Karen Smyers and Mark Allen, for instilling thoughts that were well used on race day.
"They honestly gave us a very, very great pep-talk last night. Both Karen and Mark shared some really inspiring stories of when they have been underdogs as well and overcome some difficulties and some of that kind of stuck with me, the mentality of no matter what's going on, just never giving up whatever scenario. That was kind of what was stuck in my head when I was getting pelted with rain and it felt like it was about 40 degrees out…"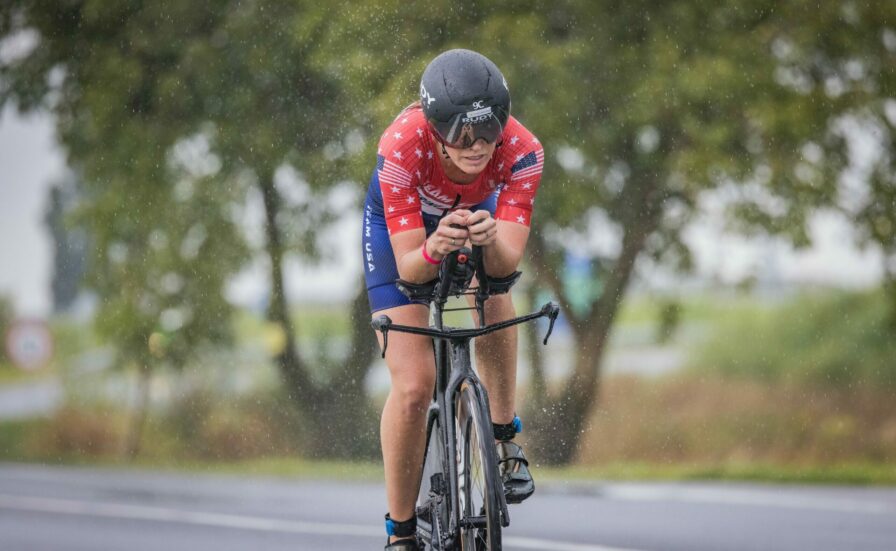 The Collins Cup experience
A new format on the course, and a new environment in race week. Did it feel very different to a normal race?
"Incredibly different. We are not used to, like hardly any of this media attention – maybe Jan is the only one who has any real experience with this – so for us, you know the media, being treated like rock stars and just being catered to, is something we are not used to in this sport… and I think we could all get used to it. It was pretty nice, I'm not going to lie!
"It makes you feel like a true professional, and I think that is really exciting for the sport."