Having endured a rollercoaster season in the lead up to the 2023 IRONMAN 70.3 World Championships in Finland, Jan Stratmann was left speechless after he crossed the finish line in third place to complete a German sweep of the podium in Finland.
The PTO World #56, who has battled injury which resulted in a DNF at Challenge Gran Canaria earlier in the season, showed what he can do on his best day in Lahti, after coming from behind to snatch the final spot on the podium in the final kilometres from Frenchman Mathis Margirier.
The 28 year old, whose previous best finish at the World Championships was 11th, secured his second podium of the season and will now undoubtedly have high hopes for even more silverware and success heading into the end of the year.
"I can't really find the words"
After swimming just off the back of the front pack, Stratmann made one of his two decisive moves early in the race, as he blasted the first section of the bike to make contact with the leaders and from that point onwards, never looked back.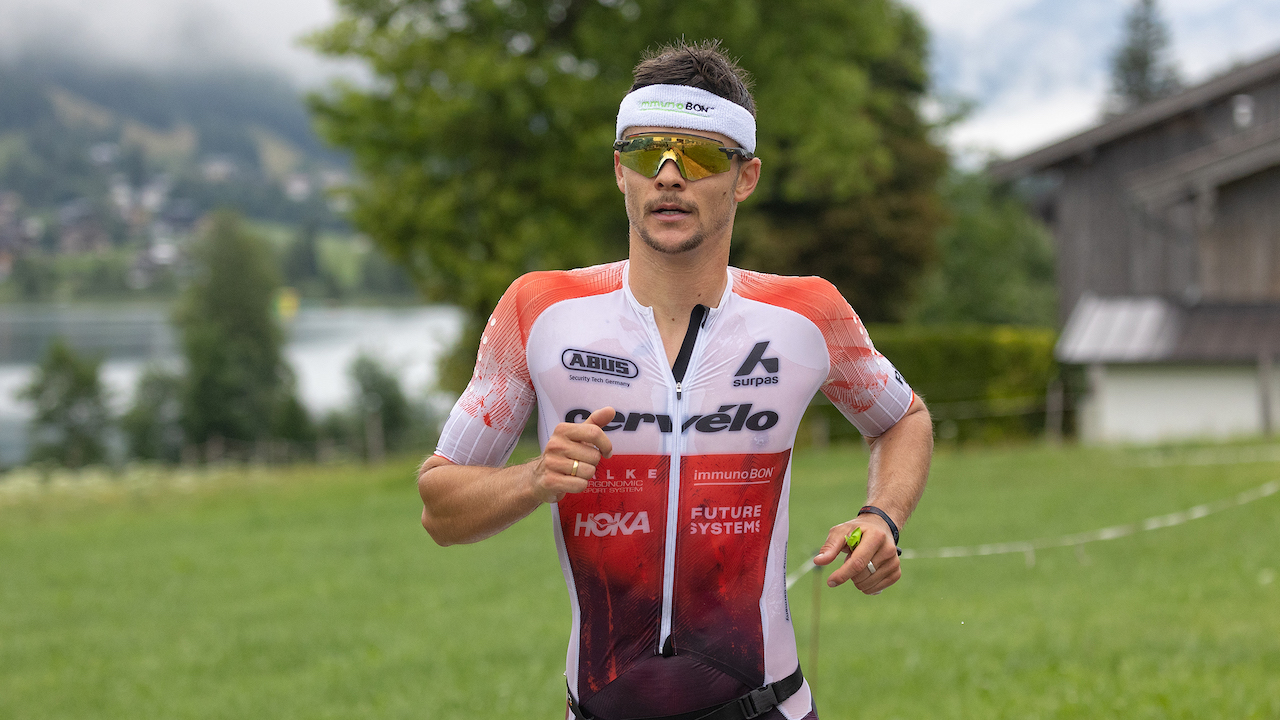 maybe +0:30 and just went for it on my own and caught the group within about 15 minutes. We formed the group, worked really hard to get away from the rest of the field and then on the run it was just about giving everything and I am over the moon to get on the podium spot here.
"It is just amazing, I can't really find the words because I have been through a really tough time over the past few weeks, but still I believed that I was in a really good shape and just needed to put it together." 
Admitting that late into the run he thought he was going to have to settle for fourth place, Stratmann battled cramps and fatigue to overcome Margirier in the final stretch of the run course and secure his spot on the podium.
"I saw Frederic [Funk] and Mathis [Margirier] all the time, and at one point I made five seconds and then they made five seconds and I thought I was never going to catch them, but then all of a sudden they were in front of me and at that exact point I started to get stitches and thought oh no I can't do this.
"However, with 1.5km to go, I just went for it and managed to get third and I am just super happy, with three Germans also all making the podium here today."