Javier Gomez has won countless races and a string of world titles in a glittering triathlon career – a career which was almost derailed by a heart problem before it even started.
The Spanish star, now 38, was just 16 when a routine checkup revealed a heart abnormality. His hopes of chasing his dreams were very much on hold.
Gomez career on hold
Speaking in the PTO's new 'Battle For Glory' docuseries ahead of the inaugural Collins Cup, he said: "I was 16 and I was at the training centre in Madrid where I had a routine check and they found one of the valves in my heart was a bit different – the discussion then started as to whether I'd be able to do this sport at the highest level.
"We went to the best cardiologists in the world, at the time it was really hard, the Federation didn't want to let me race. The medical side was pretty clear but the admin part of it was pretty complicated.
"I knew it was taking too long to get a result, longer than others before me, so I didn't really know what was going on and they didn't tell me much.
"Then they wrote a report and I remember reading the words I was not allowed to do triathlon at the elite level or be part of the national team."
This bombshell was devastating for Javier, but he refused to give up on his chosen path, and instead sought a second opinion.
"Obviously that was pretty tough, but once we checked with other doctors, other cardiologists and they thought I could do sport without any risk then it was very frustrating not having the opportunity to race.
"I was frustrated, I was a promising young kid but that was all, I didn't know if I was going to be World Champion or whether I was going to be a professional athlete, but I knew I really liked the sport and wanted to do it, and once I was assured my health wasn't in any risk I just decided to fight for that right."
Eventually, after a long and frustrating wait, Javier was cleared to resume racing. And the rest is now very much history – in the shape of an amazing CV which includes five ITU world titles.
"With the help of some people we managed to get my license back, but that was a long process, took a couple of years and I lived through many unfair situations but I guess, like anything in life, what doesn't kill you makes you stronger."
Javier was "not happy at all" with his recent 25th-place finish as Kristian Blummenfelt struck gold at the Olympic Games in Tokyo. The desire to compete and the desire to follow a process designed to win still burns bright for the Spaniard.
Respecting the process
"I have won so many races, world titles in different categories and all that, there are always races you would like to win – I'd like to be Olympic Champion, I'd like to win another world title even though I won five ITU and other disciplines – it's not so much about winning a certain race but the process, if you want to be professional you have to cross the finish line first."
With Tokyo and an Olympic journey now in his rear mirror, Javier is looking ahead to new challenges – hopefully starting in Samorin on August 28.
"The Collins Cup is a seriously exciting format, we are all looking forward to seeing how it is and how feels to represent Team Europe," he explained.
"We like the idea, we need to feel it and be there in the competition that you are representing a team you have never represented before.
"But it's really exciting, I hope after my Olympic Games my career will be more focused towards long and middle distance. Keep winning races, keep achieving good results so I can be part of Team Europe."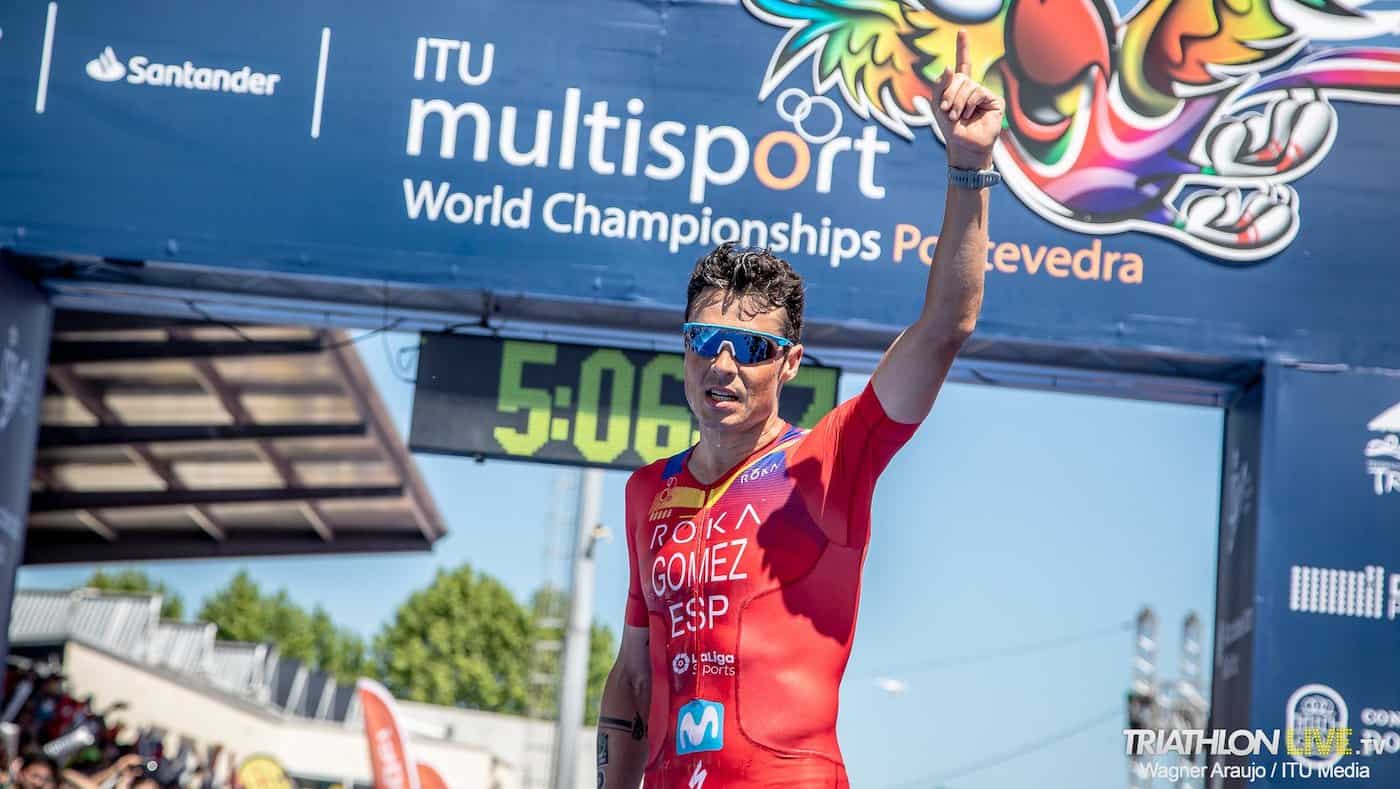 Changing the dynamics
"You're racing against another two athletes, that changes the racing dynamics and it's very important the role of the captains to choose the right line-up, who is racing who, that could make the difference between winning and not winning. It's something new for everyone.
"You don't know what to expect, you are going to see some surprises and it is going to be really good to watch for the spectator as well. The main difference is we are racing for our regions – that's never happened before in triathlon.
"You have to change your mindset, you have to think about what is best for the team and work according to that not just your individual goal.
"It is a step forward for the sport."