Saturday's Super League Championship Series race in Malibu is the third event inside the space of two weeks – but what challenges does back-to-back racing present the athletes?
The format may be short and sharp but it's also unrelenting and Jess Learmonth, winner at three of the four venues in 2021, says it does take its toll.
Don't try and cram
She told us: "It was quite difficult last time – there was a lot of travelling and a lot of racing just like this year – but of course, there was Covid to contend with too.
"It should be smoother this year in terms of logistics and training. Racing each weekend itself isn't a big issue – as athletes we train 30 or so hours a week and can cope with racing back-to-back.
"But I think where some might struggle is training too much over these first two weeks in between the three events. They'll try and cram too much training in and be too fatigued."
Advantage Europe?
Of course last year Super League came shortly after the Olympics, where Jess was part of the gold medal-winning Team GB Mixed Relay along with fellow SLT stars Georgia Taylor-Brown, Jonny Brownlee and Alex Yee.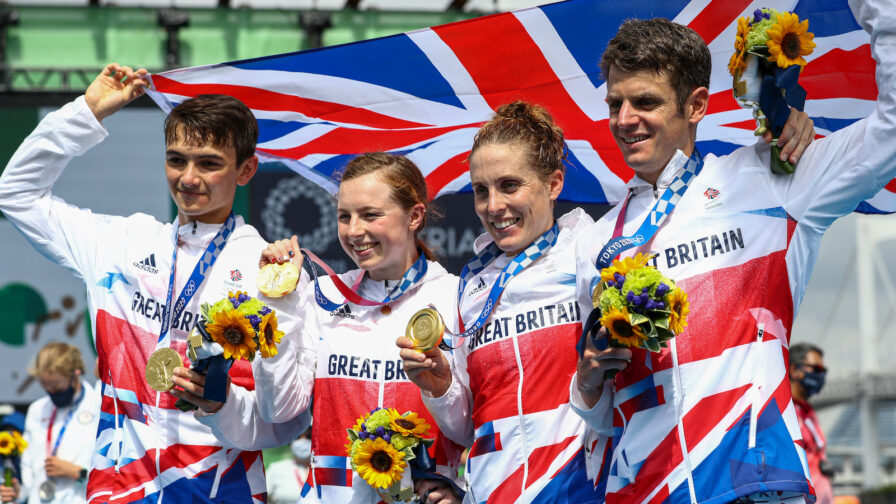 And she admitted: "I certainly felt pretty tired last year by the end of the series.
"And I felt very unfit by the end of it, because I didn't do the volume of training in between. I guess the Olympics had been just before. It should be different this time, it's a more level playing field.
"But I still think the Europeans again this season have an advantage with London and Munich being the first two events. Those who train in Leeds for example have been able to head back there in between before flying out to Malibu.
"They've all gone to Malibu together but it will start to add up for those who had to travel big distances to get to London right at the start."
But Jess was quick to point out that the organisers do everything they can to lessen the impact of the busy schedule, explaining: "It's like a big family. And Super League are really good with your family and support teams. So Jon came with me and other people have their partners and you do all feel welcome.
"We get on very well with all the staff and everyone eats together so it's like a full SLT family going from place to place.
"We also do things like triathlon activations in different places which is great, you're treated so well and I don't think I've been on any event where you're looked after quite as well, whatever you need."