As one of Great Britain's most successful female triathletes, Jodie Stimpson is no stranger to winning. A double Commonwealth Games gold medalist in 2014, as well as a multiple WTS and World Triathlon Cup winner over a glittering short-course career, she has left her legacy in the draft-legal world set in stone.
However, Stimpson is not done yet. Whilst progression since her step up from short-course racing hasn't been linear, the 33-year-old has demonstrated her talent in longer races, with a win at Challenge Miami in 2021 proving just how strong she can be at her best. We caught up with Jodie to hear exactly how she plans to establish herself in the middle and long-course world in 2023.
A rough ride in 2022
By her own admission, 2022 was not the year that Stimpson had hoped for. After a good training camp in Boulder ahead of the Escape from Alcatraz Triathlon at the start of the year, things quickly went pear-shaped.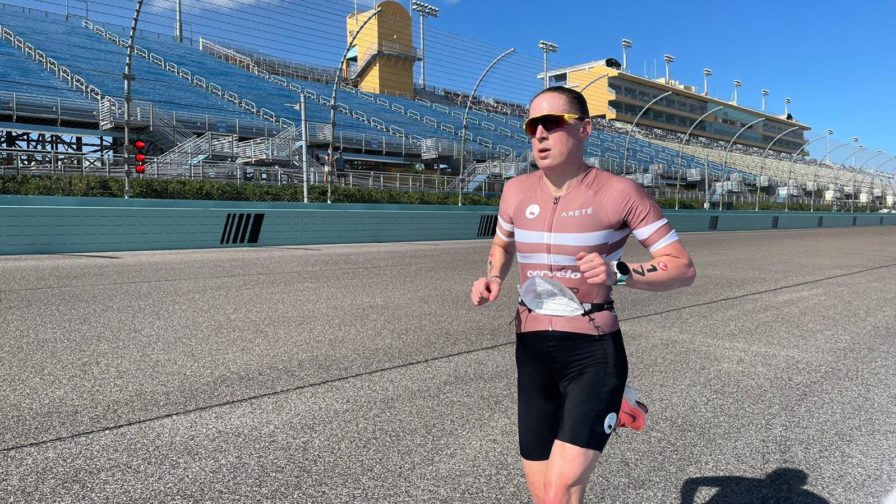 In a year that Stimpson summarised as "pretty shocking", the West Midlands born athlete endured bike crashes, broken bones and bouts of Covid that left her dealing with setback after setback. In retrospect, she reflected that "this year seems to have just been about getting over hurdles".
However, it's not just been the setbacks that have put Stimpson on the back foot. The transition to longer course racing has been challenging, especially on two wheels, with "not being comfortable on the bike and not being able to put power down," a real issue at the start of her transition.
Going from ITU racing, where her bike was one of her strengths, to it being a "weakness" has been hard for Stimpson, but she believes: "I am finally finding my way and I really think I can build on it this winter."
Ready for redemption in 2023
Heading into 2023, proving herself at the longer distances is at the top of Stimpson's New Year's resolutions list. Sharing that "whilst it's been tough racing at the top of the ITU and not showing that same form in the long-course races", Stimpson is using her past success as motivation, stating that "this is what is driving me on to be racing at the top level again in the long course."
In terms of her main objectives for next season, Stimpson says that she wants to be racing the best women in the world, which in her eyes means targeting "the 70.3 Worlds and the PTO races", as well as the Collins Cup which, whilst she's "not sure would be possible with how amazing the European team is", she plans to "give a good go".
Before the biggest events in the calendar, however, Stimpson plans on starting her season if everything this winter goes to plan with CLASH Miami, IRONMAN 70.3 Oceanside and St Anthony's, but admitted that her race schedule wasn't yet set in stone.
A change in climate to start the build
With preparations well underway for next year, Stimpson kick-started her winter with a training camp in Florida alongside the SLAP Triathlon Team, who are based in central Florida and boast a bunch of USA Triathlon certified coaches.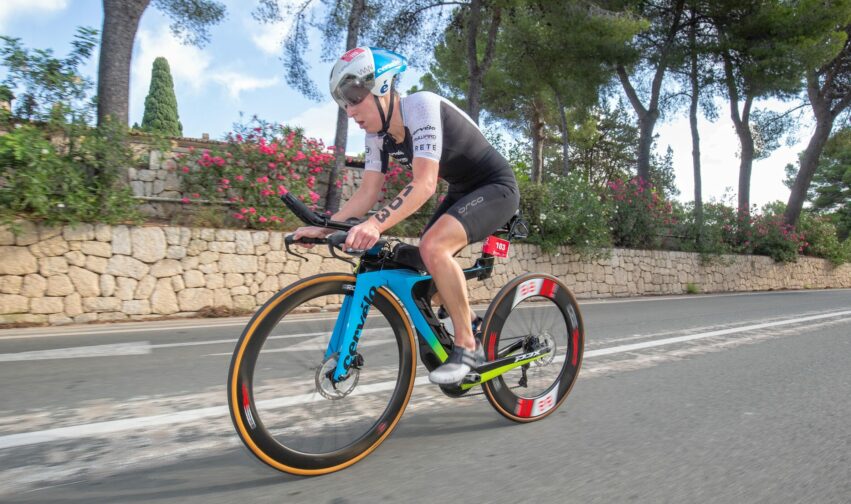 On her decision to head out to the Sunshine State, Stimpson explained: "Florida is great for training and being out there with Sara McLarty is great." In Florida, Stimpson had the chance to swim alongside "a great masters squad" and is already planning on "heading back in February before the racing starts, as long as coach Sara lets me!"
Stimpson also shared that whilst this isn't a change in coaching or training groups, Florida was a place that gave her a little more room to train than Birmingham, "especially on the TT bike". McLarty's company on deck at the pool was also invaluable, especially as "she was the fastest swimmer when she competed and I hope a little of that can rub off on me".
With so many great female athletes currently racing on the long-course circuit, competing at the highest level is always going to come with its challenges. However, Stimpson has for the best part of a decade raced toe-to-toe with the best athletes in the world, and will undoubtedly do so again in 2023, pushing the depth and quality of world class British long course athletes even further as she does.