British fan favourite Joe Skipper reflects on the first two races of his season in his most recent YouTube video, as the Norfolk based athlete draws a line in the sand in the build to Challenge Roth.
Skipper, who pulled out of IRONMAN Texas at the end of April before finishing 22nd at the World Long Course Championships in Ibiza, talked about his initial disappointment following two poor races but is now ready to move on.
In the YouTube video, the 35 year old gives an honest assessment of his race in Ibiza, along with a rundown of his emotions in the aftermath, before sharing the details of his next two races.
"I was confident of a good performance"
Heading into the race in Ibiza, Skipper was full of confidence and certain his mishap at IRONMAN Texas was just a blip, but on race day, things quickly unraveled.
"After Texas, heading into Ibiza, training and everything had been going good leading in, so I was confident that I could go out there and put together a good performance.
"Unfortunately though, at the start of the race I fell over in the run into the water which probably cost me a good swim."
After a tricky start, Skipper came out of the water with a large deficit to make up, which despite feeling strong on the bike, he struggled to bring back down.
"The bike was actually pretty good, with some decent power, and I think had I managed to get a good swim, I would've made the chase pack. I think had I made that pack, I would've been in the hunt on the run with good legs, but that was the most disappointing thing on the day, I just had nothing in the tank."
Despite feeling far from his usual self on the run, self-coached Skipper was determined to tough it out, especially given his recent DNF in Texas.
"It was one of those days were you just feel like you had no ability, just really fatigued. I decided to tough it out, I really didn't want to just pull out because I was having a tough day.
"I think it's important to keep pushing on the bad days to motivate you in the future, as not all days are sunshine and roses. If you want to have the good days, you have to remember the bad days as motivation and that was probably the biggest lesson for me out there."
Lessons learnt
Ranked at PTO World #18, Skipper is one of the best athletes in the world. Even so, the Brit, like many of us, isn't immune to bad days, a point he was keen to make in his video.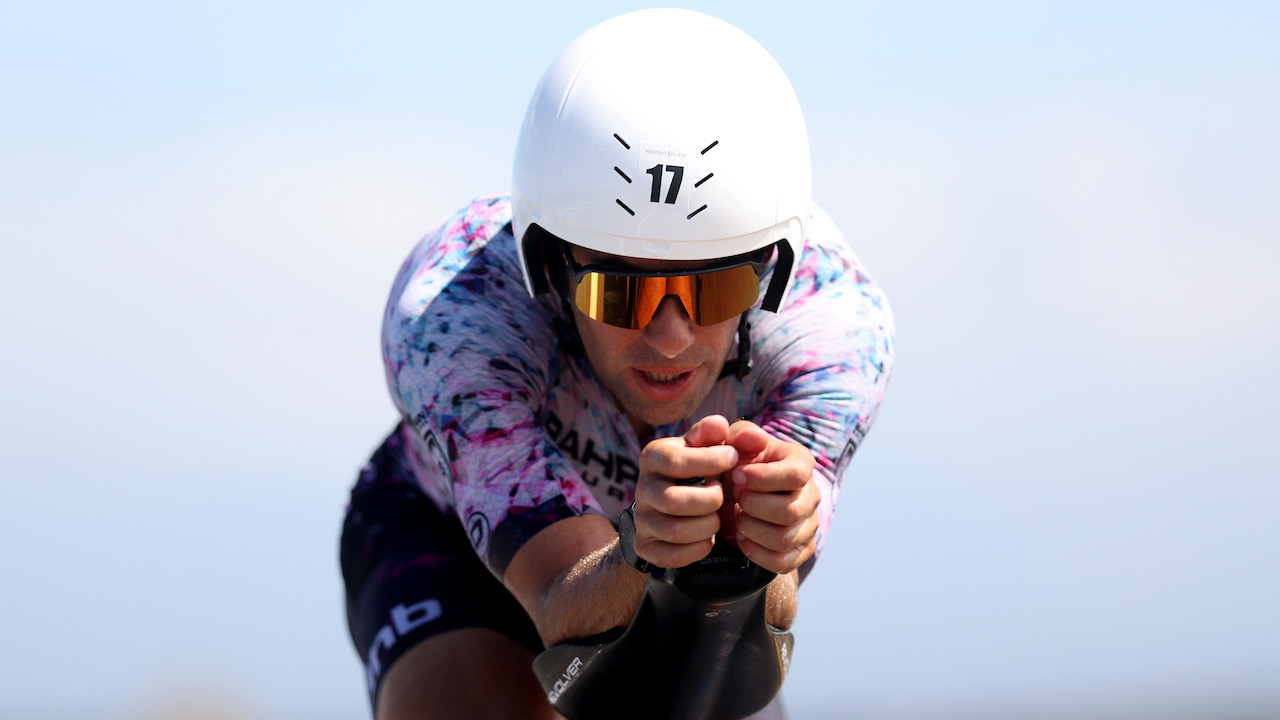 "No one is unbeatable, everyone has bad days. Tell me in this sport, short course or long course, someone who has won every race they've done, there just isn't anyone.
"As long as you can learn and take opportunities to do better next time, then it's not a wasted effort. It's great winning races, but you're going to have to get through the bad days as well to make the highs even more enjoyable.
"After the race, I was really disappointed, because I knew the effort I had put in, but I've put that behind me now and drawn a line in the sand. I'm glad I experienced this so it could motivate me in my training going forward."
Talking of moving forward, with just over a month until Challenge Roth, training is now back in full swing for the Brit, with a tune up race in the shape of Challenge Geraardsbergen on the cards next.
"There are six weeks going into Challenge Roth to focus on training, and I've also entered Challenge Geraardsbegren, which will be a good opportunity to get a confidence booster in beforehand.
"I hope that in Roth I can show what I know I am capable of from the training I've been doing and just put in a solid performance."