Joe Skipper, who endured an incredibly tough day out at the men's IRONMAN World Championship in Nice at the start of the month, is far from done with his 2023 season just yet.
Talking on his Triathlon Mockery podcast with co-host Tom Oosterdijk (full episode below), Skipper gave an in-depth account of his race day in Nice, shared his disappointment after putting so much time and effort into the race and revealed what comes next.
With two possible full-distance races on the horizon, the Brit is out to bounce back after struggling to 30th place at the first edition of the IRONMAN World Championship on European soil.
Where did it all go wrong?
Breaking down his performance in Nice, Skipper seemed almost bewildered with his efforts on race day.
"On race day, I had a good night's sleep, I felt good when I woke up, I had my breakfast and then walked down to the beach still feeling decent. Even when I warmed up for the swim, I felt okay, but then I just had a s*** swim really, which was very frustrating because I've actually been swimming really well lately.
"I just had a crap swim, I was the last person who didn't make the pack in front, but to be honest I should have easily been there, because I've been going really well in training and swimming the best times in my life. I've done some much better swims this year and last year off way worse swim fitness, and this was the biggest deficit I've ever had at a world championships which was really disappointing.
"I think I just didn't commit from the start, if I could go back in time I would've gone out a lot harder, but I just didn't go hard enough from the gun. I didn't think I was down as much as I was coming out of the water, but then I got a split saying it was +5:00 to the leaders and I was expecting to be 2-3 minutes down looking at my other races from the season."
No way back for Skipper
After trying his best to take the race by the scruff of the neck and work his way back into contention on the early stages of the bike, Skipper couldn't make any headway and was actually losing time to the front, despite feeling good and pushing close to his race target power.
"Getting out on the bike, I could've probably still had a good result if I had the legs, but when I was out on the bike, it just didn't feel like I was getting the speed. When I got on to the bike in the race, with the power I was putting out, I felt like I should've been going much faster, looking at the races I'd done earlier in the year, but I just wasn't getting the speed."
"The power was pretty decent for the first two hours, but by then I'd lost 15 minutes and your head goes a bit, you're a little demoralised and you're thinking what's the point. I got to the end of the bike, put the bike in transition and actually felt pretty good.
"I gave it a good go thinking people would maybe blow up and I'd gain some places back and after not taking enough nutrition in on the bike, I started to hit a bit of a wall and sat down near an aid station for almost 20 minutes."
Cheered on by his friends and family who had come out to watch, Skipper ended up finishing the race, having not wanted to let his supporters down, but shared that he felt a deep sense of sadness crossing the line thinking of what could have been.
"I didn't want to let people down and not finish, as loads of people had flown out from England to watch me, so I carried on and got to the finish and it was just sad really."
Florida and the long road ahead
Discussing what comes next, Skipper revealed he was keen to get another score on the board and would head Stateside, to race IRONMAN Florida and possibly also IRONMAN Cozumel, in an attempt to end the season on a high note.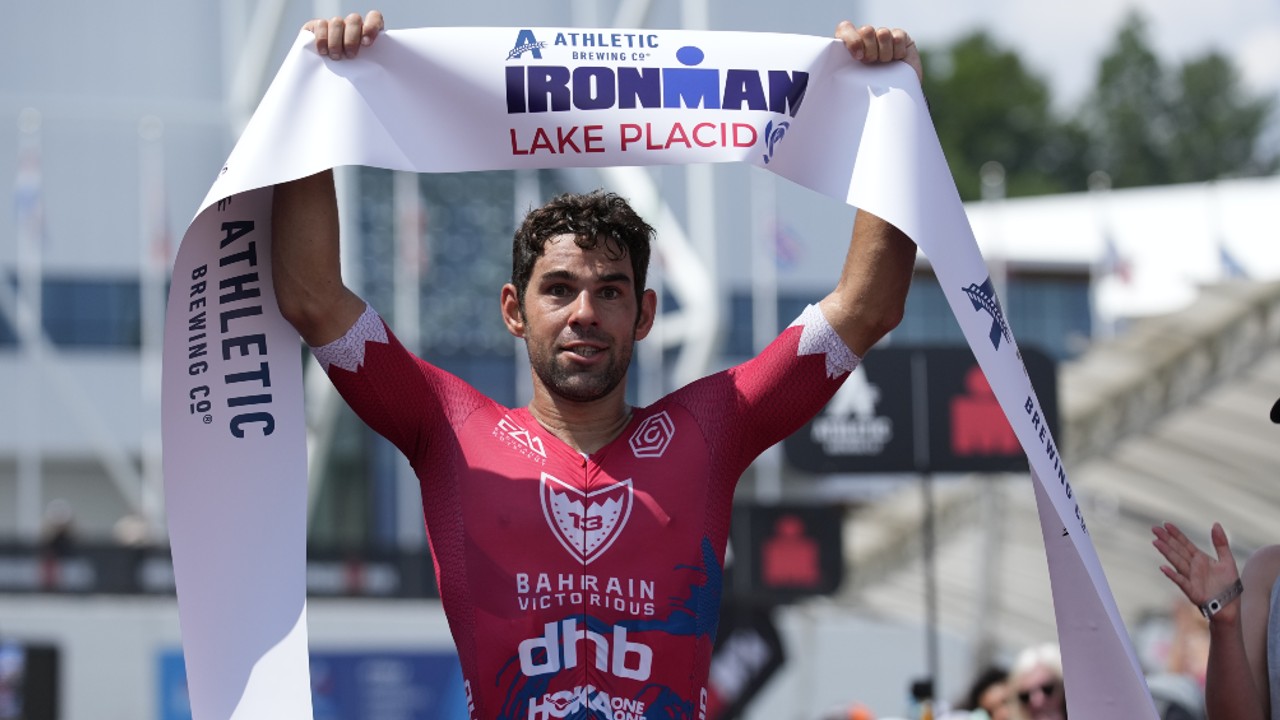 "I knew 100% that I was doing another race when I was out there on the run, I knew that I just now have to do Ironman Florida, as there's absolutely no f****** way I'm finishing my season like that."
On an interesting side note, Skipper, who is one of the most successful self-coached athletes, was asked if he would now consider seeking out someone to help him with his training.
"It's always crossed my mind, but you can't guarantee that a coach will get you better. If I knew a coach was going to get me better, then 100% I'd sign up to them, but what coach can guarantee that they'll get you to be better.
"If you go with a coach, waste 1-2 years and don't get any better, then you won't get that time back will you. I'm not saying that I'd be against getting a coach, but it would have to be the right person, and I'm not sure if I have necessarily spoken to someone like that yet."