Happy New Year everybody!
After a little downtime over Christmas after an exceptionally busy year in triathlon, we are gearing up here at TRI247 Towers for what will no doubt be another fantastic season of swim-bike-run action across a wide range of distances and formats.
Over the festive period we brought you our 2022 Year in Review series (check it out HERE – the full series is cross-linked at the bottom of all 11 articles). There, we took a range of topics and picked out some of the athletes, events, races, dramas, finishes and more that had stuck in our consciousness during the season.
Before fully closing the door on 2022 however, I thought I'd share my own personal highlight of the triathlon year. The great thing about this sport is that you can enjoy it in so many different ways, but when I look back on 2022, this will remain my most treasured triathlon memory of the year.
Birmingham 2022 Commonwealth Games
On a personal level, the Sutton Park triathlon events in late July stand out as my clear triathlon highlight of 2022. A Major Games on home soil is a special thing, and as someone who has lived this sport for more than 30 years now, having the opportunity to work on the event is as close as it gets to a busman's holiday. Truly, there is literally nothing in the world that I would rather have done that week. How many people get that opportunity?
As part of a fantastic sports presentation team at the venue, I was the lead announcer within the park. Working alongside Paralympic Games gold medallist, Lauren Steadman, in the commentary box and our on-the-ground presenter, Dan Bardell, we were the 'front of house'. Our roles are to add to the full experience for spectators within the grandstands and surrounds, with commentary, insights, information, entertainment segments and delivering the (extensive) 'protocol' that happens behind the scenes that few will ever see.
Think medal ceremonies 'just happen' for example? When you are the first medal event on the first day of competition, that moment is rehearsed for hours in the previous days!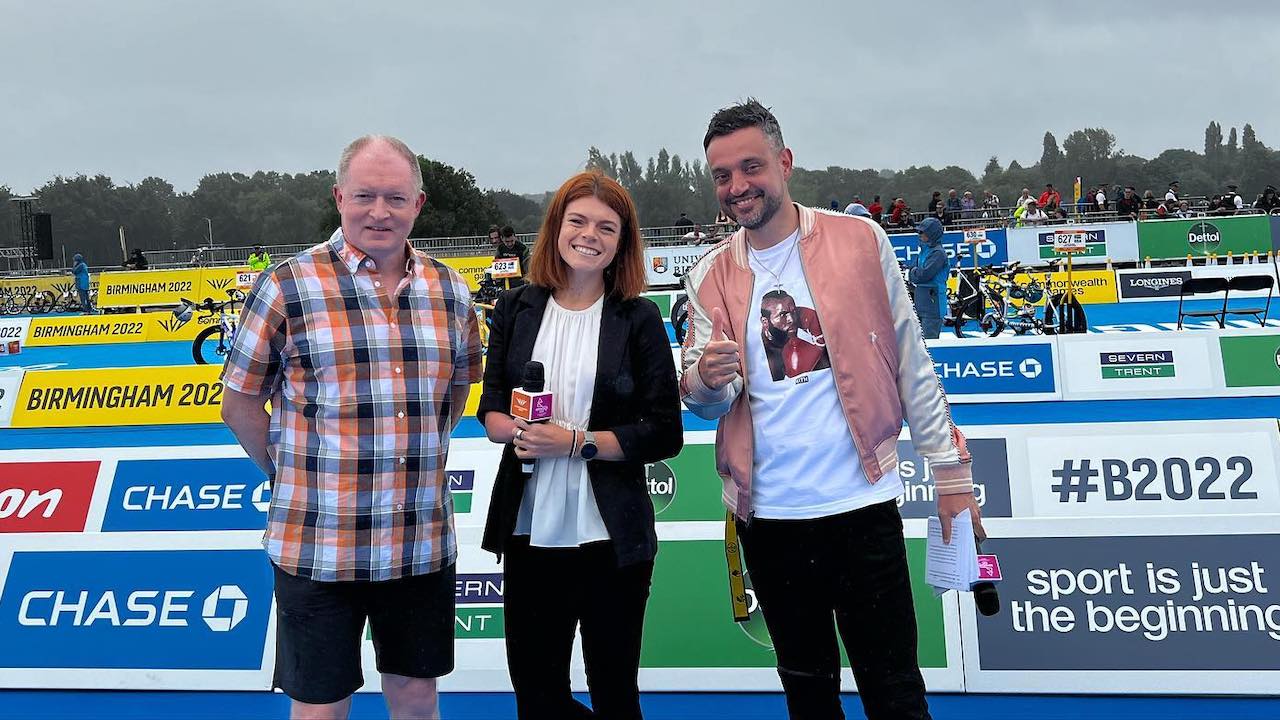 Teamwork
All of our on-site work also has to be coordinated with the global broadcast requirements, local organising committee and World Triathlon, with strict deadlines through the Run of Show. That's an extensive and detailed plan that has been both worked on for months – and yet that might have to change at five seconds notice, if unforeseen events happen. That analogy about swans trying to be graceful above the water, while a lot of (unseen) hard work is going on under the water, rings true.
While we were the faces and/or voices, there is a much bigger team behind us, working on all aspects of audio, video, logistics, planning, floor managing, technology and more. This was all fantastically managed by Tim Morgan, who by good fortune I've had the pleasure to work with at many events now in London and Leeds.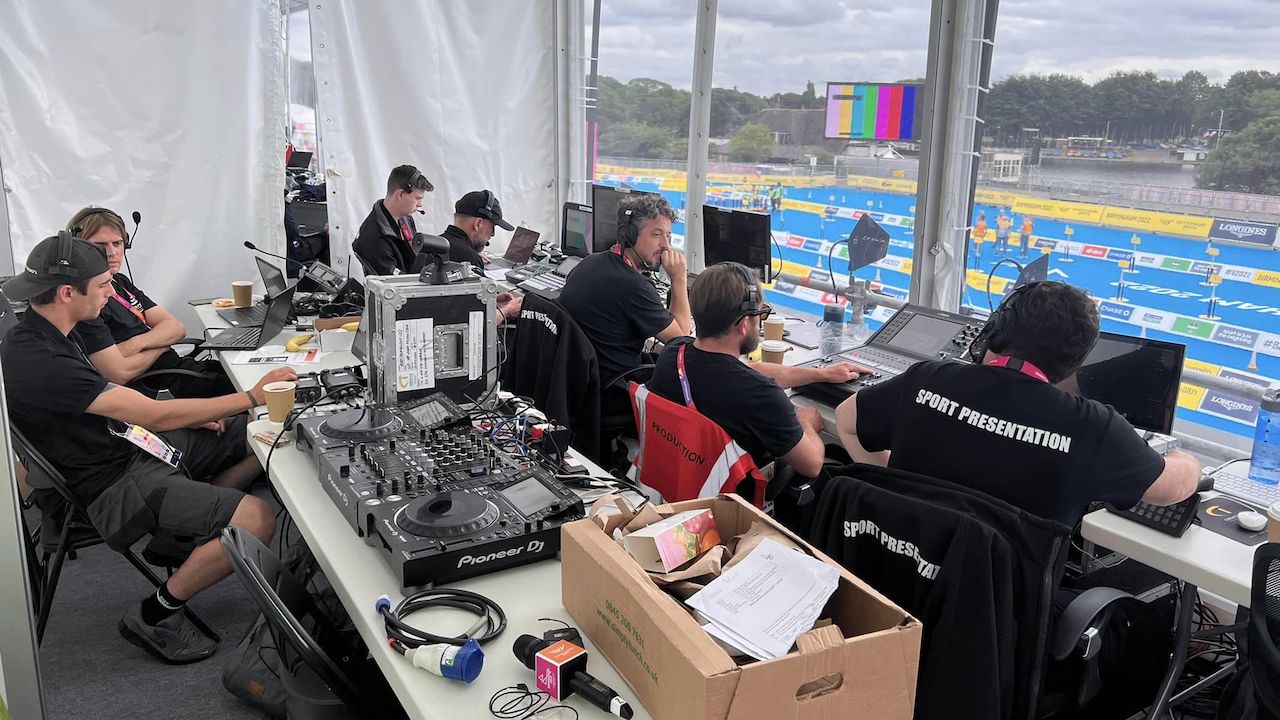 The Sutton Park venue looked incredible, with even long-time locals arriving and saying 'wow, I don't recognise the place'. The racing was exciting (Hayden Wilde penalty, Team Wales silver, Dave Ellis finally getting that gold medal – to name just three), and the positivity of the team I was working with was brilliant.
The event was also I feel a showcase, far beyond the sports presentation elements I was involved in, of the depth of talent, skills and commitment that exists in 'our' sport in the UK. At every turn, in every area, from the Event Director down to the on-course volunteers, were friends and faces that I've seen at events for literally decades.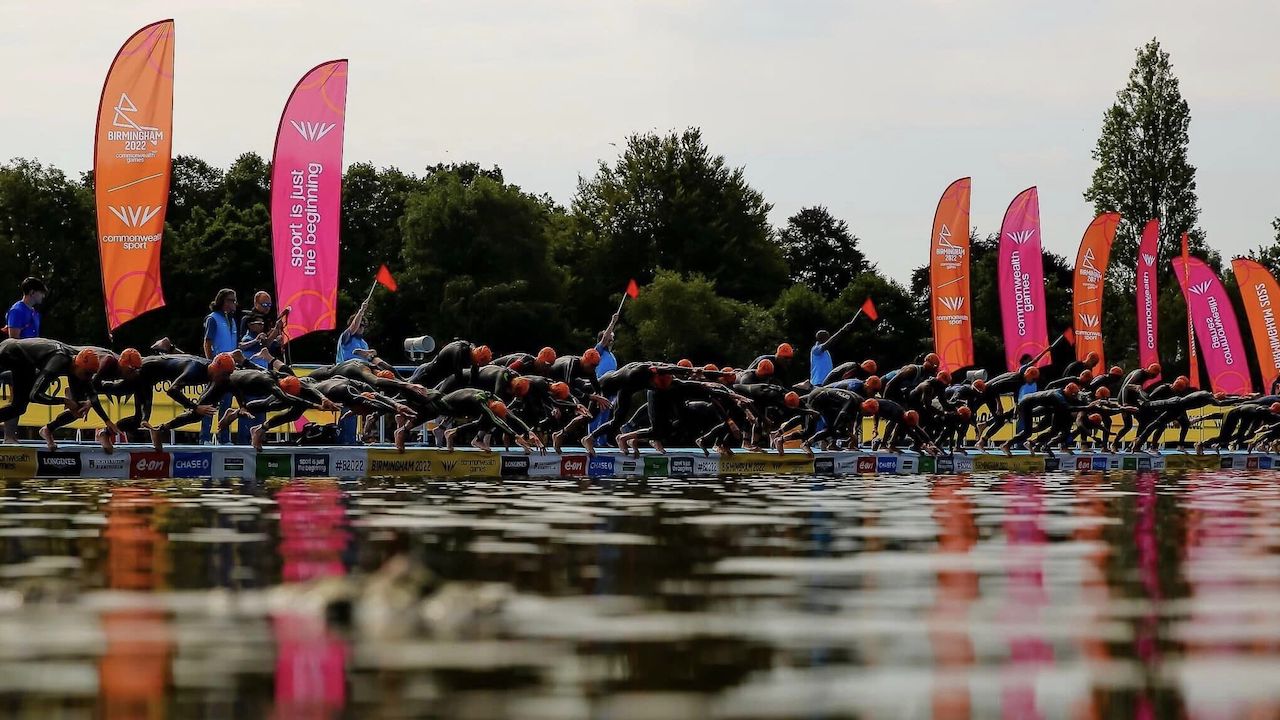 I'll be honest, for many of those faces I don't know their names, but certainly recognise their experience. At literally every turn, seeing people that you know would give every sinew of effort they had to make the overall event delivery as good as it could be under difficult circumstances, was hugely comforting and genuinely filled me with pride, to be a part of it. They delivered in style.
Legacy
Part of the legacy of Birmingham 2022 was to provide opportunities in the events industry to young, local talent and provide a springboard at an early stage in their career. Our team for example included young camera operators and an assistant floor manager, who were working alongside more experienced event industry professionals. It was truly a joy to be a part of and every one of them did their selection proud. They have, I suspect, also greatly enhanced their future career prospects.
Reflecting back, I was offered an unexpected opportunity back in 2010 to work on the commentary at the World Triathlon Series in London. It was something I'd never really considered, and never thought would be anything more than a one-off at the time. That opportunity has since led to some incredible events over the following 13 years, life experiences that truly money can't buy. I've worked at World and European Championships, a European Games, two Commonwealth Games, World Series events, hosted awards dinners, Olympic team announcements, live broadcasts and more, both in the UK and overseas.
I can only wish the same success to the great team who took their opportunity this summer in Birmingham with their future careers.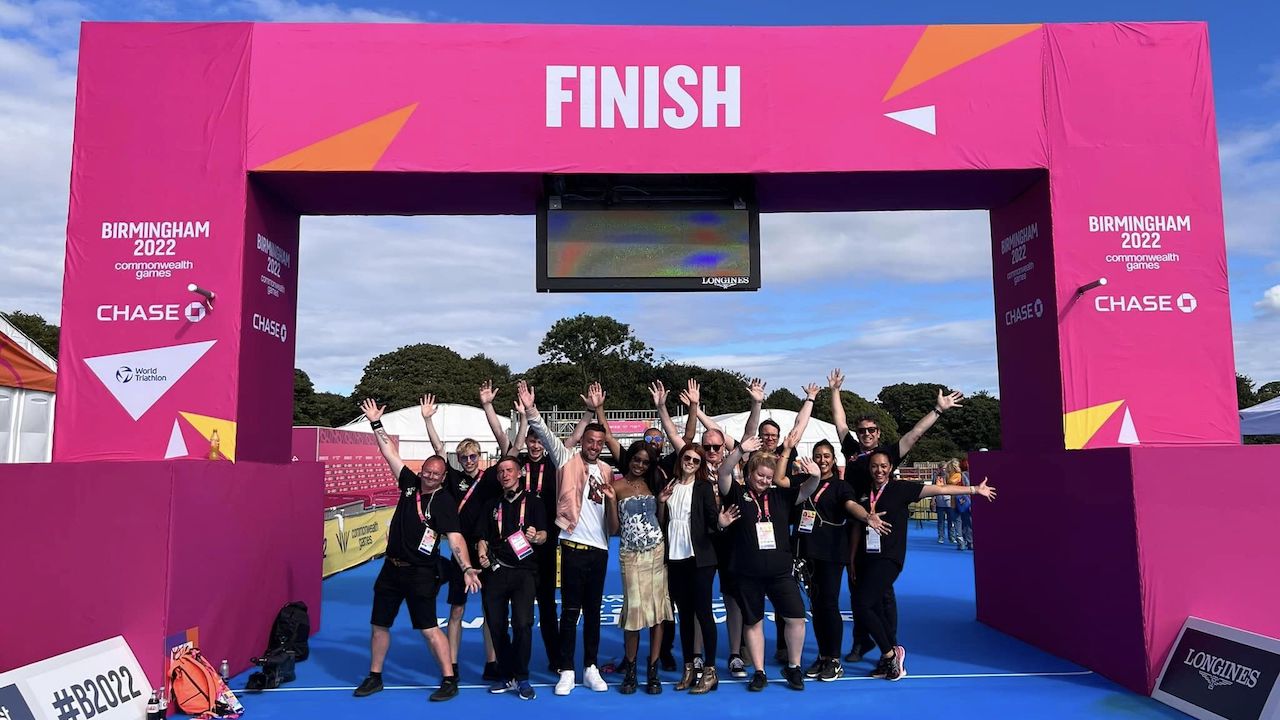 And so that, in brief, is why the Commonwealth Games of Birmingham 2022 is my personal triathlon memory of the year. Here's to making more memories in 2023.