There was a Team England golden double in the paratriathlon races at the Commonwealth Games on Sunday – but the experience levels of the two athletes could hardly have been more contrasting.
At 36-years-old, Dave Ellis has multiple World and European titles to his name, but his victory in the PTVI men's race was his first at a major Games.
And it came after a snapped chain robbed he and guide Luke Pollard of a shot at glory in the Paralympic Games in Tokyo last year.
So it was no wonder the emotion levels were high when they crossed the line after a dominant victory in Birmingham.
Despair to elation
Ellis said: "That was just unbelievable. That was the best feeling ever, an awesome, awesome day.
"The last 12 months have been pretty hard with just thinking about Tokyo all the time so coming here was just such a relief.
"I probably showed that at the finish line. It was literally 12 months of a bit of stress and a bit of worry."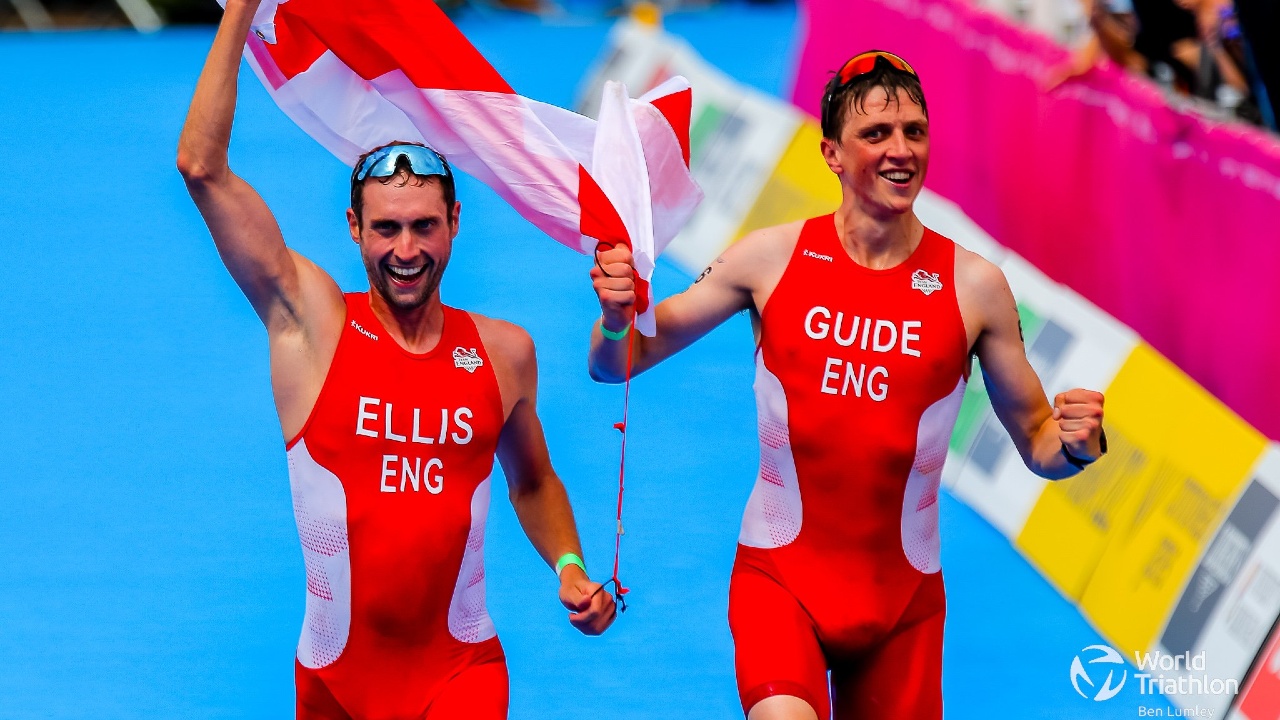 This time there were no mechanical issues to contend with for the duo – though unfortunately that was no the case for compatriot Oscar Kelly, with a puncture effectively ending his medal hopes.
Indeed it was on the bike this time where Ellis and Pollard effectively settled the race in their favour, with the former saying: "I think we just hammered the bike and we were like, oh where is everyone and what's the gap? But no one was really feeding it back because I think we were quite far ahead so we just thought, it's going well!
"The crowd takes away one of your senses because the noise was amazing all the way around the bike course, I've never heard anything like that."
Meteoric rise
And that was echoed by the winner of the women's PTVI race, 18-year-old Katie Crowhurst.
She only took up triathlon 12 months ago but she and guide Jessica Fullagar passed Canada's Jessica Tuomela to take the lead on the third of four bike loops and powered to glory.
"It's amazing, I wouldn't have been able to do it without Jess who has just been incredible in training and racing," said Crowhurst.
"Every race is tough and you've just got to push through it. I had a really bad stitch on the first lap of the run and I was like 'Jess, I'm in pain' but the crowd was amazing and that support helped me push through it."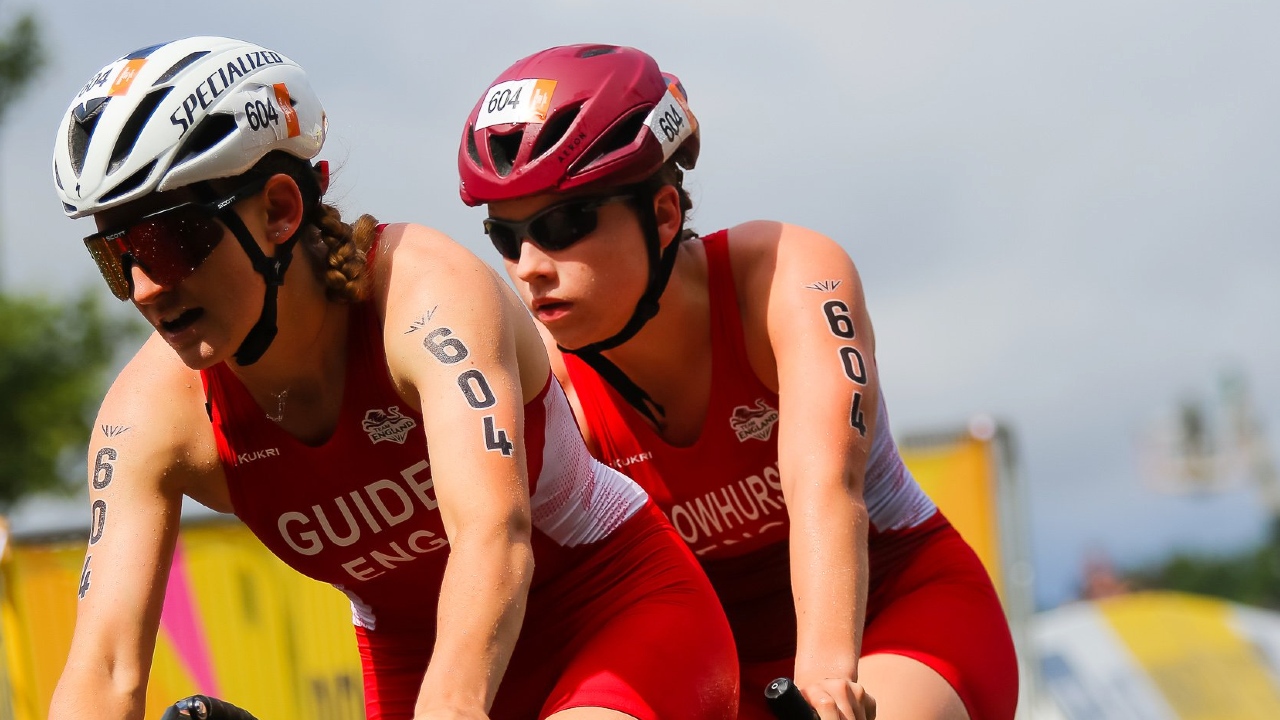 Fullagar added: "The crowds were insane and I was a bit nervous that they wouldn't come given the rain – but they were there and it gave me so much desire to push on."
Like Ellis, the 2024 Olympics in Paris is very much the long-term goal for Crowhurst who added: "I've just finished school so I'll be focussing on my sport for the next year and Paris is the aim."
Crowds out in force again
There was an incredible story just behind too, with twins Chloe MacCombe and Judith MacCombe taking second and fourth respectively for Northern Ireland.
Chloe said: "Catherine [Sands, her guide] told me about the Canadians and that they were straight ahead and to push through and passing them was unreal. I couldn't have done this without her, obviously. She kept me up to date on everything that was going on.
"And my twin was fourth so double celebrations!"
Sands too referenced the magnificent support – though that gave her an additional challenge, as she explained: "I have a few cues when we're cornering that I shout to Chloe but the crowds were just so good that I couldn't even hear them myself so we just had to work together."