Multiple Olympic medallist Jonny Brownlee called time on his season earlier this week and chatting to TRI247 he admitted it hadn't gone to plan but he will now recharge the batteries over winter and continue the build to Paris 2024.
Brownlee's focus is fully on being competitive at a fourth consecutive Olympics after his individual bronze at London 2012, silver in Rio and then Mixed Team Relay gold in Tokyo.
His 2023 WTCS campaign was a frustrating one, rounded off with 35th in the finale in Pontevedra, but there have been encouraging signs elsewhere. He was a close second at the Europe Triathlon Championships in Madrid and in the mix throughout the Super League campaign.
'Way off where I wanted to be'
Summing it up, he told us: "So I'd say it's been a pretty awful season as a whole. I've been saved by Super League racing – which gives me hope – but my World Series racing has been way off where I wanted to be.
"Going into the Olympic Test Event in Paris I had a lot going on at home which I didn't think would really affect me on race day but you realise that it does. 
"There have been different reasons for the other World Series ones and, yes, I lost a lot of faith. Because, as I've said many times before, I only want to go to the Olympics if I can genuinely be competitive – and I've kind of doubted myself.
"But in the same time, Super League has given me that belief, because I actually think I should be better at Olympic distance than the Super League format. So if I can do it there, then I should be able to do it in the World Series. So I guess, in summary, I lost quite a lot of hope, but also gained it back through Super League."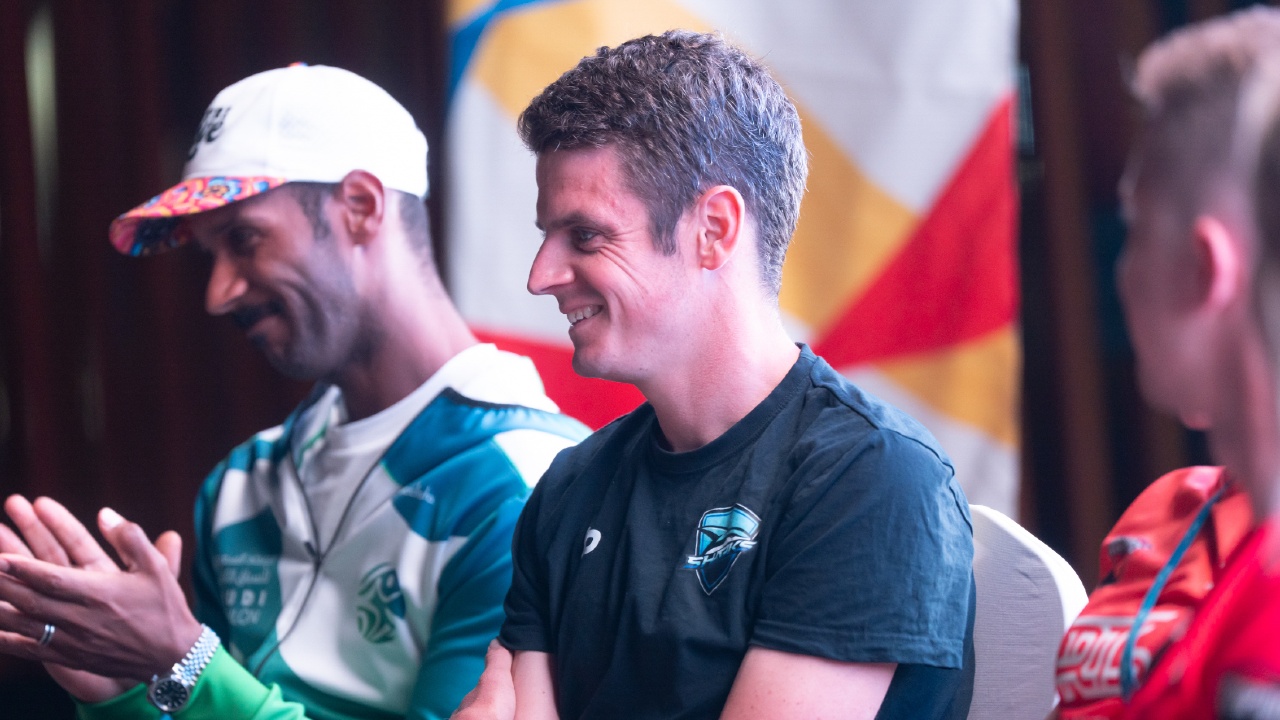 A racer at heart
Brownlee was runner up at both SLT London and Toulouse and he had considered rounding off his season at this weekend's Americas Triathlon Cup Vina del Mar alongside fellow Brits Dan Dixon and Sam Dickinson.
However after a season where he's had to battle injury, he posted on Instagram: "Asked a lot of my body this year. Now it needs a rest! Time for a bit of rest and recovery before building again."
And speaking to us in more detail about what the next few months will look like, he said: "My winter will feature taking a couple of weeks off but I actually don't stop as much as I used to do. 
"I used to stop completely, but now I keep my body moving. As I get a bit older, I need to keep on running every second day or so and cycle a little bit, just keep moving. If you stop, then it's harder to get going again.
It's more of a mental break. You take your foot off the gas, you're not training, you're more just exercising.
"And I want to go back to hopefully doing what I used to do, which is a few cross country races, get involved in a bit more racing like that. And that's for a couple of reasons, firstly to not get those back-to-back-to-back weeks of just the same training, to break it up a little bit, and then, secondly, to throw myself into some races. 
"I think I've actually really missed just being in that competitive racing environment and will start off with some races that don't actually mean that much, but it's still racing and I get back to enjoying that again."
And all the while the countdown continues to Paris, with Jonny adding: "It'll be an amazing Olympics there. The French love sport, they love triathlon, and it is an incredible venue.
"To be there in the centre of Paris, with the amazing sights around you was just beautiful [at the Test Event]. So I think we're very fortunate to have a triathlon there and it will be a great and well supported Olympics."