Jonny Brownlee has the full set of Olympic medals – but that doesn't dampen down the motivation as he heads into this week's Paris Test Event ready to tackle whatever is thrown at him.
It's been a frustrating season at times, with a close-up second place at the European Championships in Madrid the high point so far, but things now appear back on track for Jonny.
Speaking to TRI247, the Yorkshireman said: "It's not been the best year for me so far. Ups and downs, with more downs than ups.
"But I finally feel like I've turned the corner. I've been struggling a bit with a hamstring issue [tendinopathy], which literally is a pain in the arse! But it seems to have got a lot better now.
"And I've been in St Moritz for four weeks, and that has gone very, very well. It's something that has been tried and tested before and worked well for me, so hopefully it does again."
'What will be, will be'
Asked what the main aim is this week and beyond, he has no hesitation in saying: "Mine's pretty simple really – to prove to myself more than anyone that I can be competitive in the individual and the mixed team relay.
"It kind of looks after itself from that. I don't want to go to the Olympics just to make up the numbers or get the kit or anything like that. I only want to go if I can be competitive, so hopefully I can prove that to myself over the next week, well the next month or so with some Super League racing as well. And if not, I'll have a good go again at doing so next year and then selection looks after itself."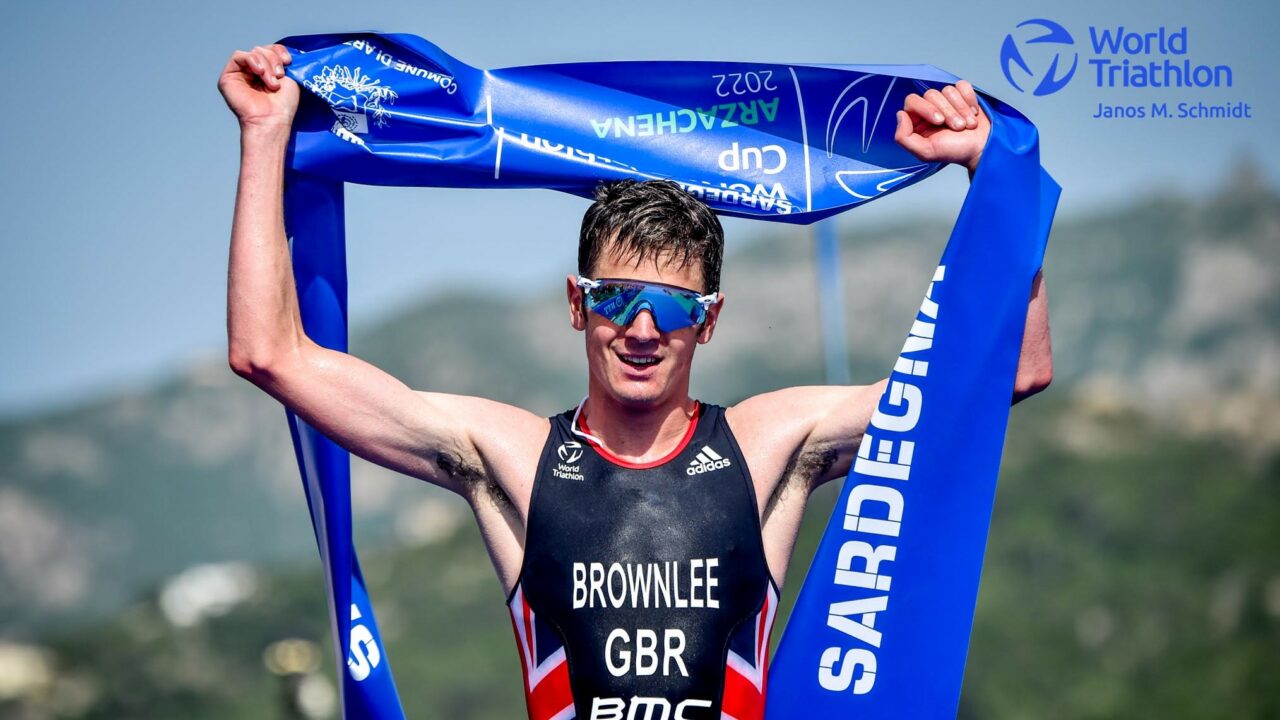 Few are more experienced than the man who has raced with distinction at every Olympics since London 2012 – and the chance of Friday's event being a duathlon doesn't faze him at all.
He told me: "In terms of the water [quality], we've been down this road many times before. In Tokyo we worried about the water quality and the temperature of the water. In Rio it was the same.
"Obviously, we've all seen the news of the open water swimming event getting cancelled but for us, all we can do is prepare the best we possibly can and what will be, will be. And we put all our trust in the organisers to make sure that we have a safe environment to compete in and then we go from there and race.
We all want it to be a triathlon, we all train for it to be a triathlon, but it'll be what it'll be and we can't change that.
"It's not happened many times in my career but it's been talked about a lot. The European Championships earlier this season became a duathlon and I actually quite enjoyed it because it made it a really hard day out, what I wanted.
"And also quite a lot of athletes aren't very good at adapting to these things, so some guys are already giving up on the start line. I quite enjoyed that because I wasn't one of those athletes."
Capital gains
Brownlee is also relishing the chance to compete in such an iconic city as Paris, having been front and centre in London 2012.
"For London, the whole lead up was very different because it was a home Olympics for us. I literally couldn't go to the local bakery without someone saying good luck and bring back those medals. But the whole crowd just made it so special. At Tokyo last time, I felt it was a shame for guys like Alex [Yee], that their first Olympics didn't really feel like a big event, it felt just like a normal event because there wasn't any crowd and it'd be great for those guys to experience an Olympics with a really good crowd.
"That's what made London the best triathlon ever.
"But the French love triathlon too so Paris should be a really good Olympics – a great event and a great spectacle.
"We're really fortunate to race in such an amazing venue. One of the great things about triathlon is you can go to places like that. Not to go on about London too much, but to race in front of Buckingham Palace was unbelievable. So, again, Paris should be somewhere close to that – not quite as good, but incredible!"