Australian Hauser wins World Junior Championship in fine style
Bronze for Dijkstra who heads three top-six Brit men in Rotterdam
Three busy days of racing at the 2017 Rotterdam ITU World Triathlon Grand Final saw the Men's World Junior Triathlon Championship take place in wet conditions on Saturday morning.
The race saw a small group of athletes reach T2 together, one of which was Australian Matt Hauser who would prove to be a dominating winner of the race, running away from the field to a clear 28 seconds victory margin. He adds that Gold to the Mixed Relay World Championship title he won in Hamburg.
Great Britain's James Chantler-Mayne produced a fine performance to be part of that leading group at T2, an effort that was almost rewarded with a podium finish. While the Silver would go to Vasco Vilaco (POR), the 2016 Bronze medallist and current British Junior Champion,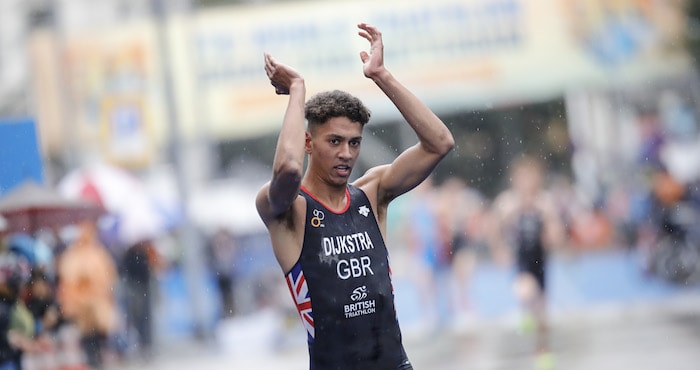 Ben Dijkstra, was able to run through from the chase group and match his performance from Cozumel, with the fastest run split of the day (15:16). The second best run of the day was from another Brit, Barclay Izzard (15:23), which earned him sixth place.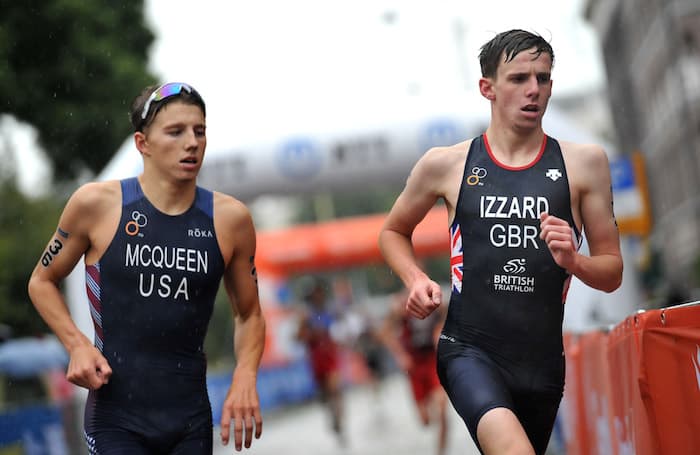 Rotterdam ITU World Junior Triathlon Championships – Saturday 16th September 2017
750m / 20km / 5km
ELITE JUNIOR MEN
1st –  Matthew Hauser (AUS) – 55:54
2nd – Vasco Vilaca (POR) – 56:22
3rd – Ben Dijkstra (GBR) – 56:35
4th – James Chantler (GBR) – 56:41
5th – Vetle Bergsvik Thorn (NOR) – 56:43
6th – Barclay Izzard (GBR) – 56:44