Having made the 70.3 world sit up and take notice on Sunday, Kraichgau winner Justus Nieschlag admits it may be a while before he lines up for another middle-distance event.
Nieschlag has again starred in the super short format of Arena Games Triathlon this year so Sunday was a marked step up in distance, following his previous attempt back in 2020 in Mandelieu, France.
But he led all the way at IRONMAN 70.3 Kraichgau and stayed strong throughout as he claimed a clear-cut win from Frederic Funk.
'A long day for me'
And Nieschlag said afterwards on the IRONMAN live broadcast: "I really enjoyed the race from the beginning. It was tough on the bike – maybe I went a little bit too hard early on.
"I also found it hard on the first loop of the run and had a bit of cramp and it was a long day for me!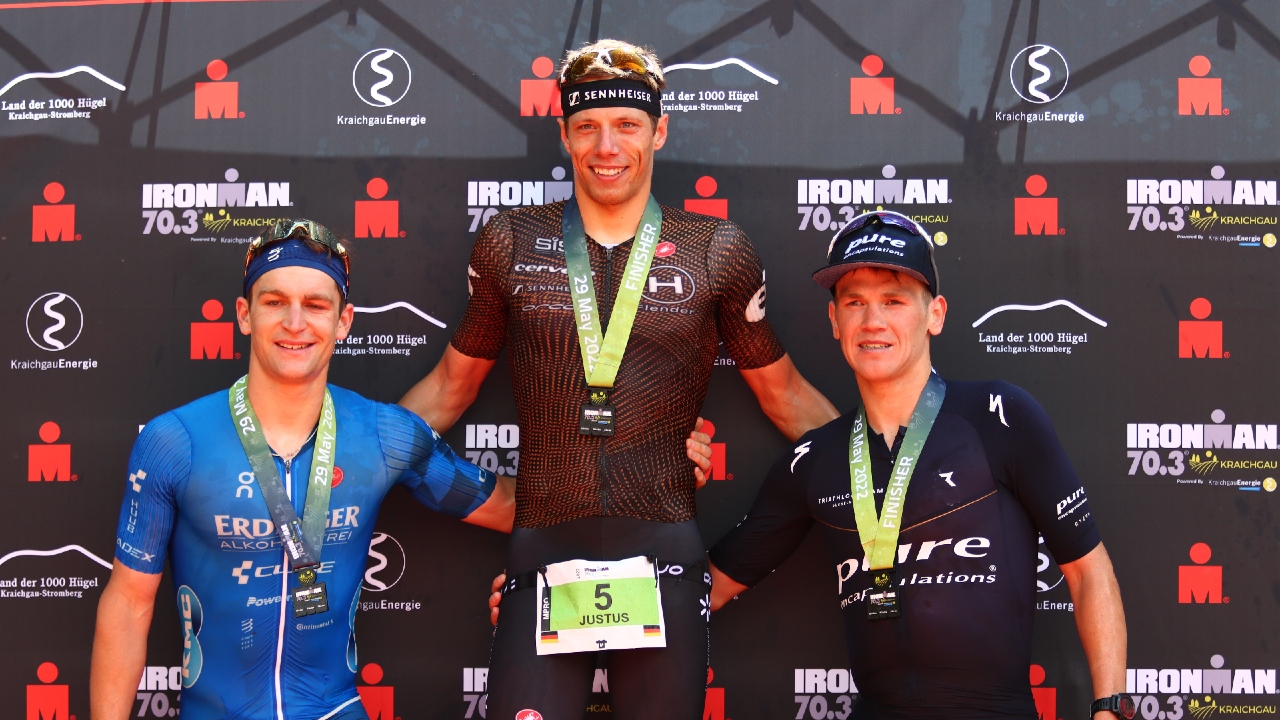 "I'm usually doing draft-legal racing so I was happy about the non-drafting today and just tried to keep the pace as high as possible – I was not waiting for anyone else!
"I didn't know quite what to expect as my last middle-distance race was a couple of years ago and there were some strong guys here today so I'm quite satisfied with the race and happy to bring it home to the finish line."
But when asked when we'll see him at 70.3 again he admitted: "Probably not again this year, but maybe next year. Let's see how the Olympic qualification works and then we'll see."
Reflecting on the race a little later, he added: "It was a successful trip to the middle distance, but also really a long, hard day.
"I wasn't 100% in control of the nutrition, but the great atmosphere on the side of the course made me mobilise the last reserves! The support from the outside was really awesome. A very special thanks goes to my partners and sponsors for the great support!"
Mutual respect
Nieschlag certainly earned the plaudits from fellow Germans Funk and Ruben Zepuntke who joined him on the podium.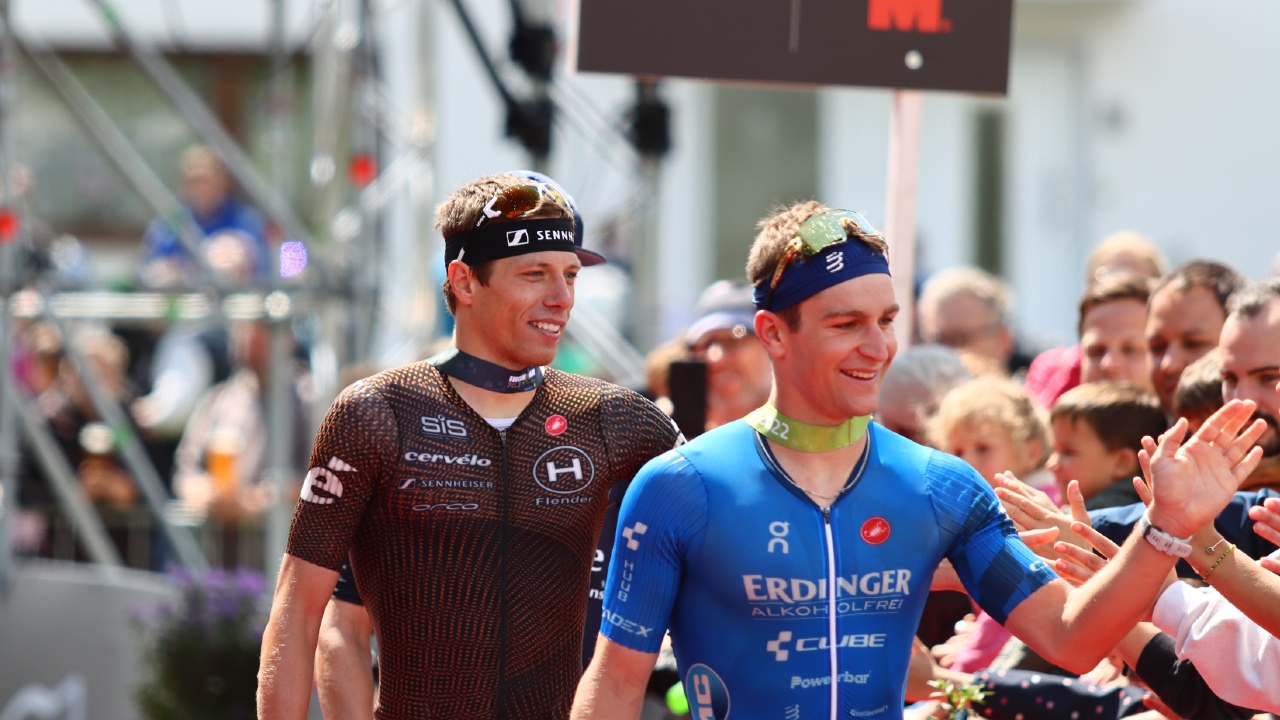 Funk said: "First thing to say is huge respect to Justus for this performance.
"He just pushed it from the beginning and then we just couldn't catch him. And we weren't slow on the bike, we were pushing really hard – and the same on the run.
"I had a really good performance overall, but just no chance against Justus today and I have to be happy with second."
That was echoed by Zepuntke, who said: "The swimming was full gas and the bike was super-hard, I was just hanging on. And on the run I had cramps and was just trying to stay alive!
"I'm really happy with that performance and the podium but for sure I want to progress."