American Ben Kanute has ambitions of taking the new PTO Tour by storm in 2022, in addition to retaining his IRONMAN 70.3 Oceanside title.
The 29-year-old, in a video update on his YouTube channel, detailed a potential 12-race schedule for the upcoming season where he targets late summer to be in prime condition.
"I've got my focus, which is the PTO races in July, August and September," explained Kanute, who starts the year #8 in the PTO's rankings.
"There's PTO Tour races in Edmonton [Canadian Open] and Dallas [US Open], and there's the Collins Cup that I want to qualify for as well."
To secure qualification, Ben must maintain a top-40 ranking – and to make the Collins Cup automatically he must rank as one of the top four Americans in the list.
One thing potentially in his favour, albeit not what he might have planned, is that he will not be taking part in the delayed 2021 IRONMAN World Championship scheduled for May in St George, allowing him to spend the first half of the year building up for later-season targets.
"I don't have to be World Championship fit in the first half of the year, which a lot of people do this year.
"I know that in my first few races there's going to be guys firing on all cylinders, but I have four or so months of races coming up at the end of the year.
"From July, all the way through October – that whole section of the calendar is just circled.
"The PTO is going to be high stakes with a lot of money on the line, and it's going to draw in some of the best in the world at those distances."
Stacked Spring fields
Kanute's emphasis early in the year will be to defend his 70.3 Oceanside title, which he won in October. The 2022 race has shifted back to its usual slot in the Spring.
"So to start off the year, we've got CLASH Miami and then straight into Oceanside, which are two races that I'm pretty pumped about because I get to go back and try to repeat at Oceanside.
"And from what I hear from Miami and Oceanside, they're going to be good start lists, so I'm excited to just test my fitness."
Kanute's pre-season preparations have been hampered, however, as the Omicron variant of coronavirus infiltrated his household – despite all precautions.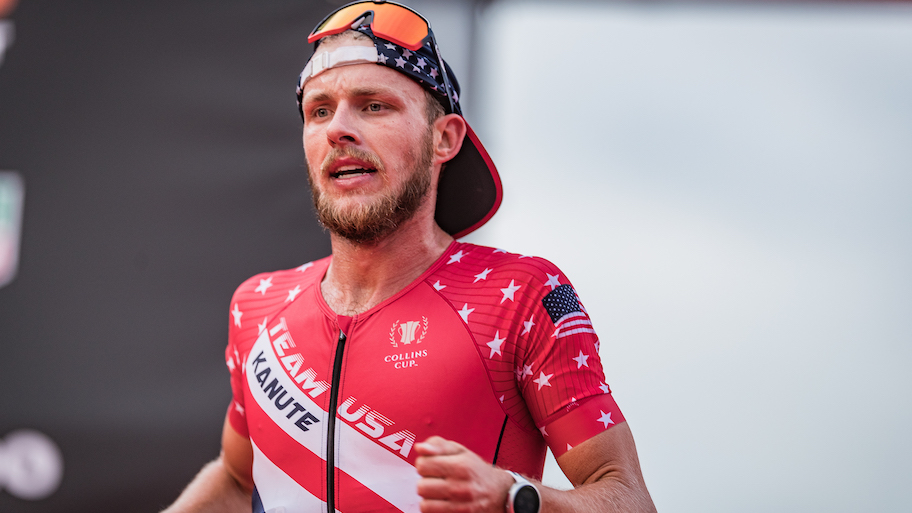 He explains in the video: "I needed kind of a long break after the 2021 season, probably mostly mentally, but also physically a little bit to just recharge and so got to come home, enjoy the holidays.
"I stayed pretty active just doing different things, but I just like to switch it up in the offseason and do some stuff that I don't usually get to do.
"But pretty much when we came home, not too long after, just like pretty much everybody else I've been talking to, we got caught by Omicron.
"We've been so careful for so long, but with a disease like this, it just kind of caught us off guard a little bit even though we still felt like we were being super careful."
Back on track
Despite that setback, Kanute feels he is on the right track to have a successful 2022 season.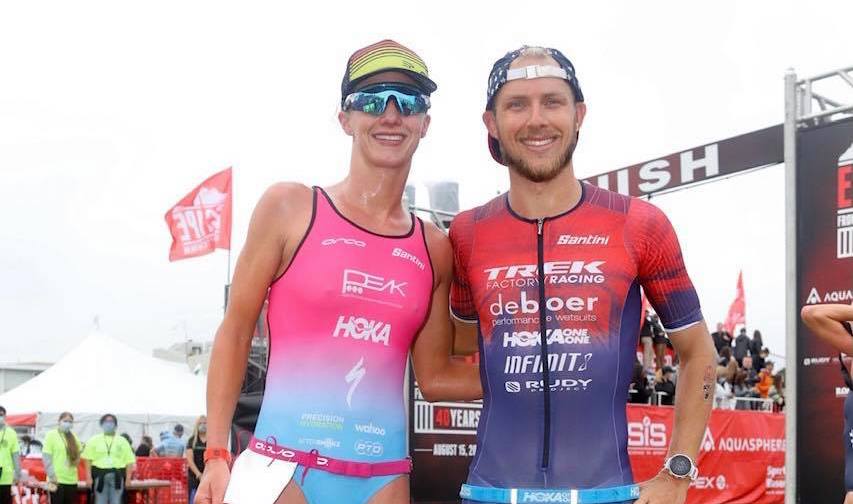 "I've actually felt super strong the last few weeks, and I've kind of attributed that to the strength that I've been doing because we've hit it hard in the off season.
"I'm not going to say that I'm anywhere close to World Championship level fitness, but if I had to race next weekend, I would at least feel pretty confident that I could hang with the rest of the field and put up a good race.
"That's with only a couple of weeks or so into February. So that's pretty solid."
After CLASH Miami and 70.3 Oceanside, Ben plans to race at St Anthony's before heading to the North American Championships at IRONMAN 70.3 Chattanooga.
"Then I'm going to go for my fifth win in Alcatraz – that's when kind of the meat of the season starts up, because we've then got CLASH Watkins Glen, straight into the PTO races and then the 70.3 World Championship."
There's plenty more detail in the video and further updates to come, including a focus on his latest training, especially on the bike.