All of a sudden Kat Matthews is the hottest name on the lips of many triathlon experts ahead of next month's IRONMAN World Championship in St George. We can add Chris McCormack to the growing list.
Many seasoned UK observers had already been huge admirers of the British Army Physio even before she opened her 2022 season by demolishing a high-class field at IRONMAN 70.3 Lanzarote.
Kat a global force now
The way Matthews put the likes of reigning IRONMAN World Champion Anne Haug to the sword though raised many eyebrows, and announced her arrival as a global force.
Afterwards Haug herself dished out high praise, admitting: "Tough day at the office today and got demonstrated how someone can ride a bike. Outstanding performance from Kat Matthews".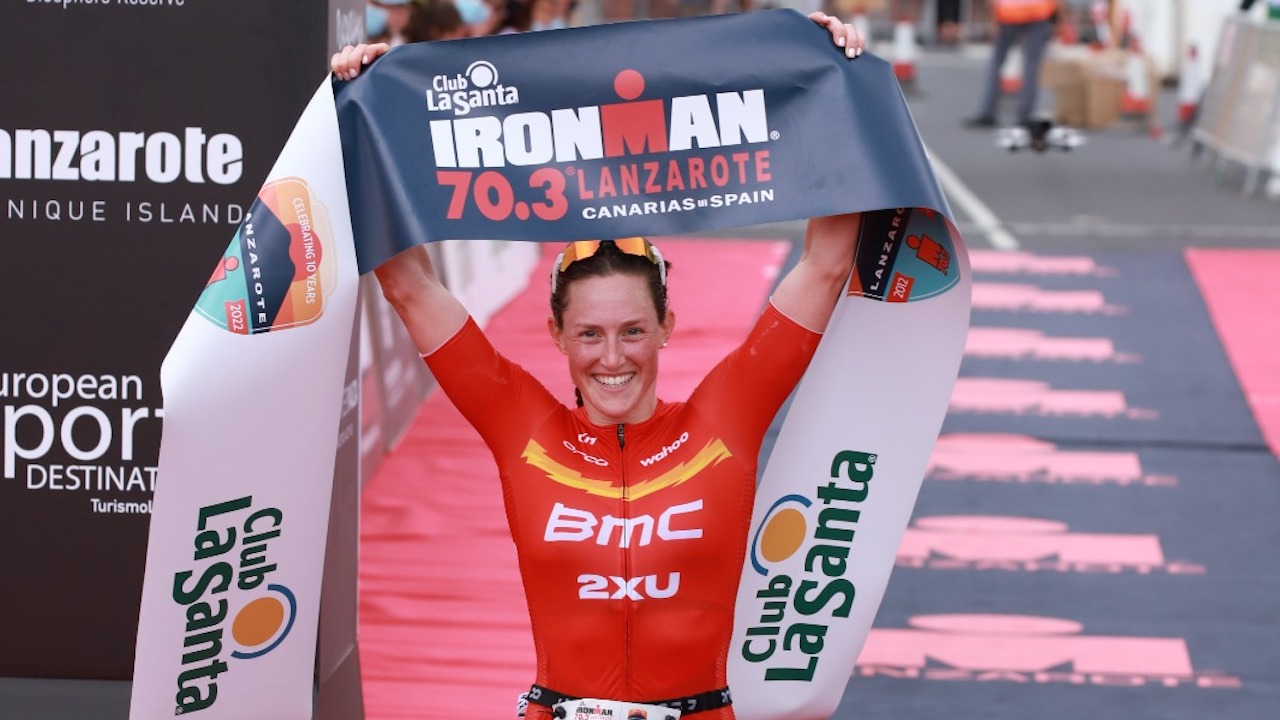 McCormack meanwhile was similarly impressed, revealing: "I think that was the performance of the year myself.
"I know that course very well; I've trained there a lot. Her power numbers are amazing. She's been a steady improver; she's always been to me a strong biker with the best run in women's triathlon, but just been out of the action because her swim was off when she didn't have that bike power to close the gap and put herself in striking distance to win."
Now for St George
The big target now for Kat is that huge showdown in St George on May 7. And the sad news that likely favourite Lucy Charles-Barclay will miss the race due to a broken hip leaves the women's event wide open.
McCormack is not alone in believing that Matthews is now a major player in the race for glory in Utah.
"It's just one race, but to win, to be a major contender at the big ones, her bike is the best in the game at the moment. So you've got on paper the best runner or top three runners in the field with current form on the bike of best in the business.
"And with Lucy gone, she has a swim that's relative to everyone else's. Suddenly, Kat Matthews is a major favourite for this event.
"It's just a huge step up for her, and she needs to handle that expectation – both her own and those of other people around her. As the spotlight comes on to her, she should just be comfortable and confident in the journey and the process. If she's in a position to win the race 10k into that run, she'll win the race.
"The only ones who could outrun her are Anne Haug and a well-positioned Laura Philipp."
Matthews for the win
McCormack is not just high on Kat's chances of performing really well in St George – when pushed for a pick to win he plumped for the British star to top the podium in the biggest race of all.
"I'm going to go with Kat Matthews, only because we've spoken to her recently and I've been able to see her up close. I like where her headspace is; I think she believes that she can win it."