Kate Waugh says it's now full steam ahead as she prepares for a big summer of racing.
The up-and-coming Brit is combining her triathlon career with a psychology degree at Leeds University, but has now finished her studies for this academic year.
This means Waugh can give the sport her undivided focus for the coming months as she seeks to climb up the rankings.
Waugh, 23, said: "Hopefully I can just crack on with training now for the rest of the summer and get some results I am proud of.
"I am going to just get my head down and do some training for a bit and hopefully come back for Hamburg WTCS and get a better result there."
Learning curve
Waugh finished 29th in the Leeds WTCS race, which was only her second outing at this level – after coming ninth on her debut in Hamburg last year.
And she feels her Leeds experience is one she can learn from.
Waugh said: "There was definitely a more competitive field this time [than in Hamburg].
"It was a shock. It was definitely eye-opening, and hopefully it can give me some motivation to get back into training.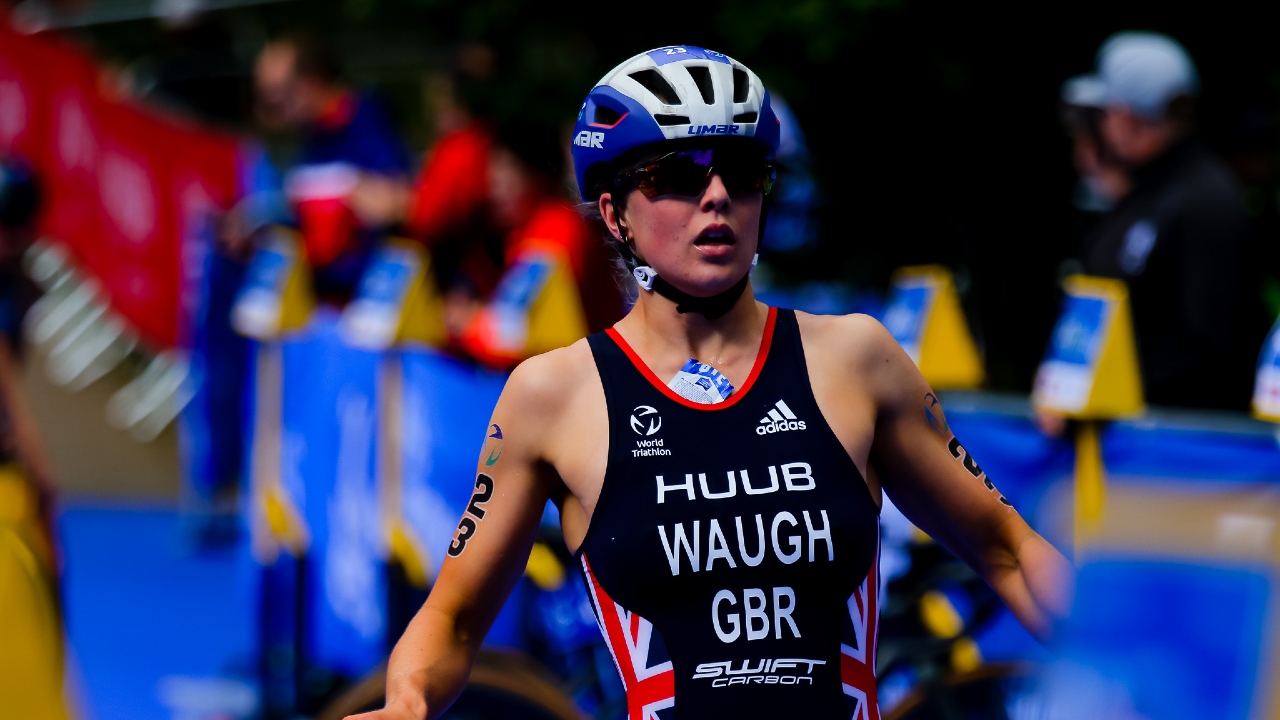 "I feel like I have still got fire in me to keep pushing and training and get the most out of myself.
"I am only 23. I still have got a long career ahead, so I just have to be patient, I think."
'I found it really tough'
Waugh, who was European junior champion in 2017 and went on to take silver at the junior World Championships in Rotterdam that year, has been making steady progress at elite level. 
However, to begin competing with the leading Brits she says she will need to perform better at races like Leeds.
Waugh said: "I found it really tough. It's the biggest race I have ever done.
"It was a stacked field. I knew I was always going to struggle out there.
I just didn't feel great on the day, but I had amazing crowds and I felt like my name was being called the whole way.
"I feel quite emotional because I have never had friends and family on the course like that before so it was really special.
I literally live three miles away, so it was definitely a home race. We do lots of training round here as well.
"I just wish I could have had a better race. I worked hard and that was all could do."
Montreal up next
Waugh remains confident of progressing if she can put some more consistent training together.
She said: "Honestly, that race is a fair reflection of how my training has gone.
"It hasn't been perfect and as I would have liked, but I put myself on the start line and gave it a good go.
"Definitely having the home crowd really pushed me along, which was nice."
Waugh is next due to compete at the World Triathlon Sprint and Relay Championships in Montreal from June 24-26.