PTO World #9 Kyle Smith shared his delight to be nearing full fitness following a strong showing at the PTO Tour European Open in Ibiza, after the Kiwi had suffered a tough time with sickness after Kona last season.
Also currently ranked #51 in the World Triathlon Championship Series, Smith has Olympic ambitions to go with his long distance ones, with the 25-year-old having his eyes set on a New Zealand team berth in Paris next summer.
In the most recent video on his YouTube channel, the Kiwi broke down the race in Ibiza, with an emphasis on the important step forward in his health and fitness since the tail end of last year.
"By January 1st I was really unfit"
After Kona last year, where Smith didn't finish, the New Zealander took a substantial amount of time off training to try and overcome a virus that seriously hampered the end of his season.
"Last year, I got a pretty heinous virus at the end of the season and by January 1st was really unfit, having not really done any training since Kona.
"Then since January, I have just started doing really consistent work, week in week out, which accumulated into some good shape and made me really confident coming into Ibiza."
"Two thirds of it was great"
Dissecting the race in Ibiza, Smith revealed it was the first block in a long time that he'd been able to put in a really consistent block of training, with the form he found as a result inspiring a lot of confidence ahead of race day.
"There was a long build up leading into the race, which is something I haven't had in a while. Two thirds of the race was great, I was really confident going into the event as training had been going really really well."
After a good swim and a good bike, Smith, upon reflection, pinpointed the moment he overstepped his limits, with the surges up the hills on the bike eventually coming back to bite him partway through the run.
"I went away from what my race plan was meant to be and just raced the race and I guess without really knowing I was just burning match after match.
"All of a sudden it was like somehow just drained the power, 5-6k into the run Max came back to me quite fast and I tried to go with him and there was just nothing there."
Lessons learnt
Moving forward, Smith can take heed from the important lessons he learnt in Ibiza, which include sticking to the pre-determined race plan regardless of what is happening in the heat of the moment.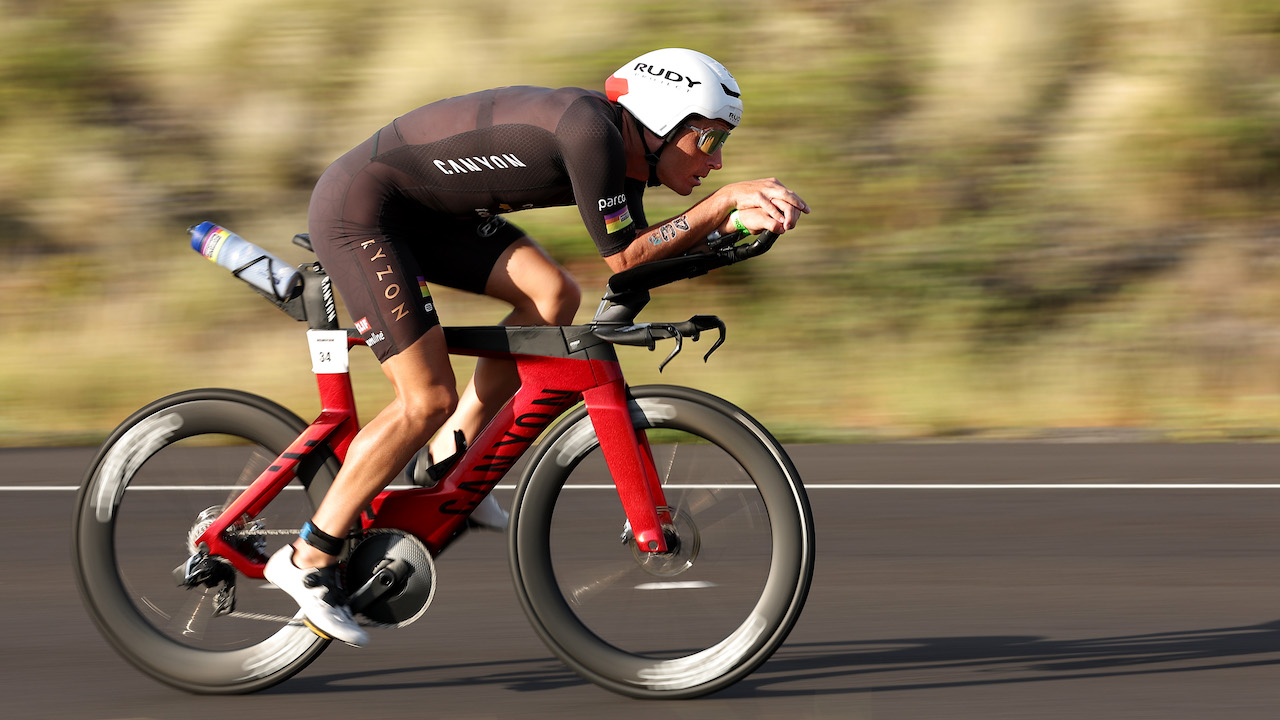 "I think I've learnt a lot of lessons going forward. I was swimming well, biking well and running really well, but there are limitations and you have a race plan and regardless of what is happening in the race you have to stick to that.
"That being said, I know where my shape is at for the first time in a long time. Last year I suffered a lot with health issues, so it's good to be back battling, toeing the line and racing with those guys."