Kyle Smith has discussed his plans for next season, and revealed he will be switching his training and competition focus to include shorter distance races, with an eye to qualifying for the Paris 2024 Olympic games.
The New Zealander has said he wants to emulate defending Olympic champion Kristian Blummenfelt in crossing over from long distance triathlons to the short course, before then returning to full distance events.
Unfinished Business 
25-year-old Smith made a sudden switch from racing short distance as a junior to longer events as a professional after he was dropped by Tri NZ. After managing to get his pro license, he competed in the 2019 IRONMAN 70.3 Taupo, winning and setting a course record whilst doing so.
Since then, he's never looked back and has focused on long course racing, but the way in which Smith left short track behind him has never sat quite right.
"Like I've said before, I really wanted to go to Tokyo," Smith told the MX Endurance Podcast, during an extended, wide-ranging and really insightful interview this week that covered a wide range of topics. It's well worth listening to / watching in full.
"That was my goal and obviously I didn't make that and that's fine. But I left ITU or World Triathlon… and it was just like I left and didn't tend to it.
"It was like 'oh, ok; now I'm doing long distance.'"
That feeling of a lack of finality has motivated Smith to commit to reaching Paris 2024.
"Next year is going to be interesting," he said.
"I am going to attempt to go back to World Triathlon, attempt to qualify for the Olympics and attempt to qualify to get an Olympic medal."
'Doing a Kristian'
At longer distances, Smith has seen plenty of success. Despite a disappointing DNF at the IRONMAN World Championships in Kona, this season he finished a respectable 11th at the IRONMAN 2021 World Championships in St. George (after leading during the early stages of the run), came ninth in the PTO Canadian Open and second at IRONMAN 70.3 Lanzarote.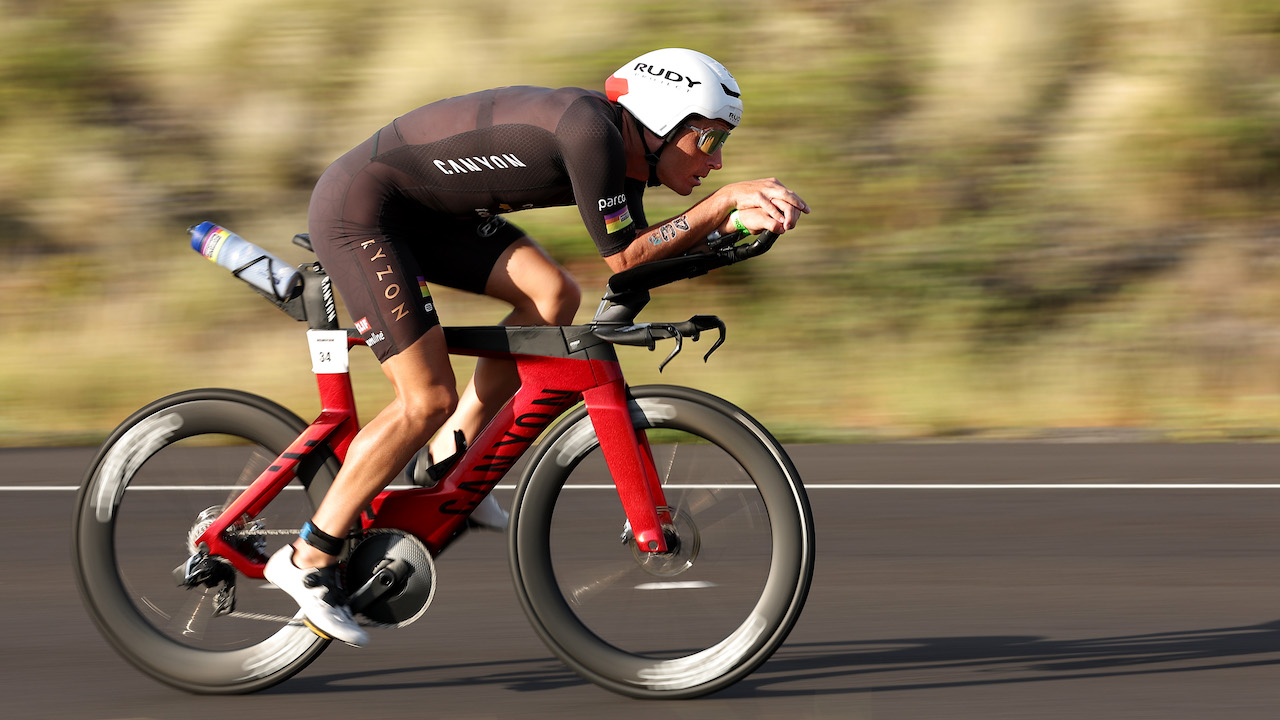 As a result, Smith has no desire to make his return to shorter distances permanent, and instead is taking inspiration from Kristian Blummenfelt who will also be switching his emphasis to shorter races with his training partner and IRONMAN World Champion Gustav Iden, in a bid to defend his Olympic title in Paris.
"Next year will be 70.3 and PTO distance," Smith explained.
"Also, hopefully I'll race Super League as well as World Triathlon and that World Triathlon Series to hopefully get a qualification for Paris, before then hopefully 'doing a Kristian' and returning to IRONMAN."
Smith joked that the Norwegian's ability to cross between distances has ripped up the conventional rule book for triathlon, and that he has deep respect for the Olympic champion, who won this year's IRONMAN 70.3 World Championship on October 29, just weeks after finishing third at the full distance event in Kona.
"He [Blummenfelt] is special," Smith admitted.
"He doesn't abide by the rules of the rest of us, I'm still in awe really. What he did at 70.3 Worlds was just 'woah'."