New Zealand athlete Kyle Smith relocated to the other side of the world in late 2021 to pursue his triathlon ambitions in Europe and a strong second place finish on Saturday at a very competitive IRONMAN 70.3 Lanzarote suggests it has been a wise choice.
Another athlete with the IRONMAN World Championship in St George on his radar, he was at the head of affairs on Saturday for almost four hours, before narrowly losing out to Léo Bergère (FRA) in the final mile of the run.
It was an encouraging performance, lots of positives to take plus a few areas to fine tune – which sounds just where an athlete aiming to peak on May 7 should be right now, after their season debut.
Small margins
"It was a solid start to the season. I'm really happy with the race, but I hate losing. Although building into St George, I know that the form is there and it's a good launch pad," he said.
"There was some rust and rookie errors – I should have studied the course a bit more because I went wrong coming into T2. I then left my watch behind and had to go back and get it.
"Léo is such a deserving winner here on debut though. He's obviously super strong on the ITU [World Triathlon] stuff and I've raced him in French Grand Prix and ITU quite often.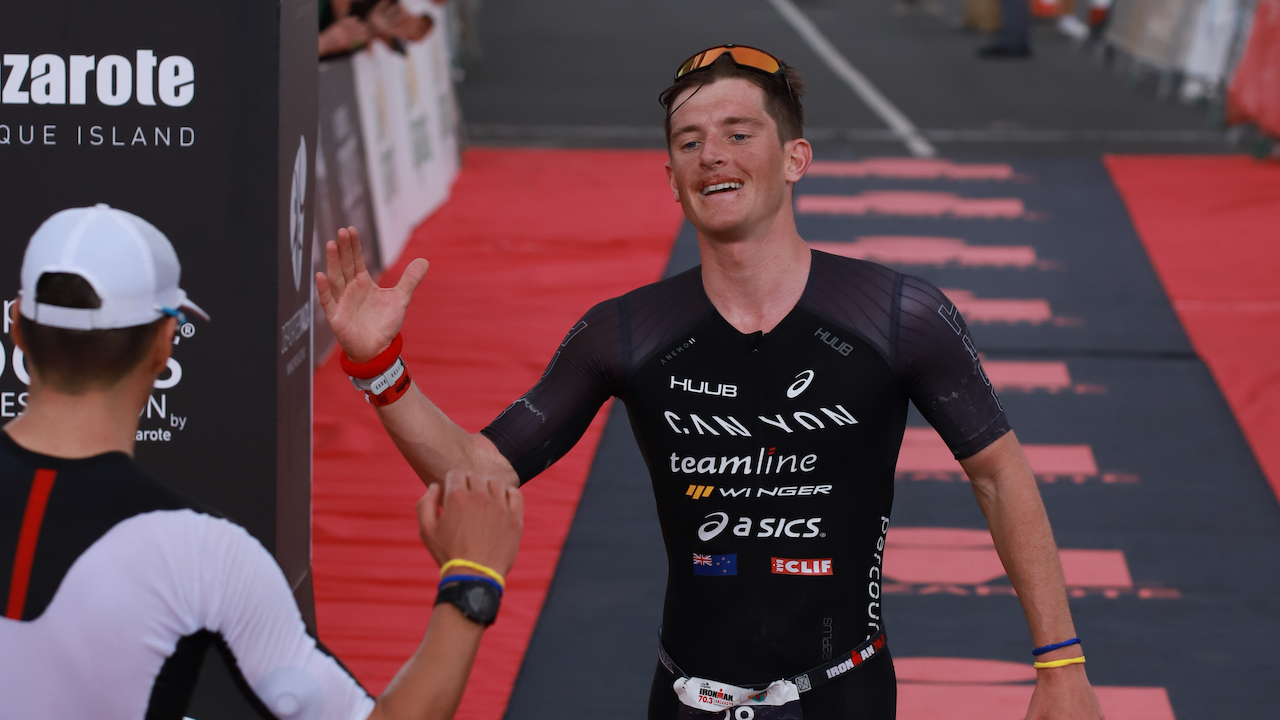 "It was super frustrating [to get run down], but it's one of those things. Small margins can be made up. I've a couple of secs per km to work on. I'm obviously swimming super good, and riding super well, which is going to be important.
"And it's nice to know the winter has paid off, and the things we've been working on have worked. The only way to test it out is through racing, and I'm super grateful for the opportunity to race here."
The Frodo factor?
With the impacts of COVID and the severe restrictions on travel to and from New Zealand in 2021, Smith was another athlete that has made Girona in Spain his new home. He has been learning from the best – literally – as he has no less than Jan Frodeno as his training partner.
"It's home away from home now. That's one thing I realised last year. I needed a base here in Europe. Coming from New Zealand and moving our whole lives across, was pretty hard for both me and my girlfriend.
"Now we're settled in Girona and I have probably the best training partner in the world and I'm learning from his knowledge."