It's been a good summer for Germany's Laura Lindemann and it got even better on Thursday as she wrapped up qualification for next year's Olympics with a bronze medal in the Test Event in Paris.
A top-eight finish in the French capital was the German criteria so not only did Lindemann book her spot, so too did compatriot Nina Eim in sixth.
Run of form
After a relatively slow start to the season for Lindemann, everything has clicked in the last couple of months – she was third in the individual Super Sprint race at WTCS Hamburg and then anchored the Mixed Relay team which ran away with the gold.
And everything went very much to plan in Paris – she was in the front group throughout on the bike and though she couldn't quite match the run pace of Beth Potter and Cassandre Beaugrand, she kept on strongly to hold off Emma Lombardi for the final podium place.
And afterwards she told TRI247: "Yeah it means so much to me and I'm super relieved to get the ticket for the Olympics.
"Getting the qualification done early means I can prepare from now on and focus on the Olympics itself."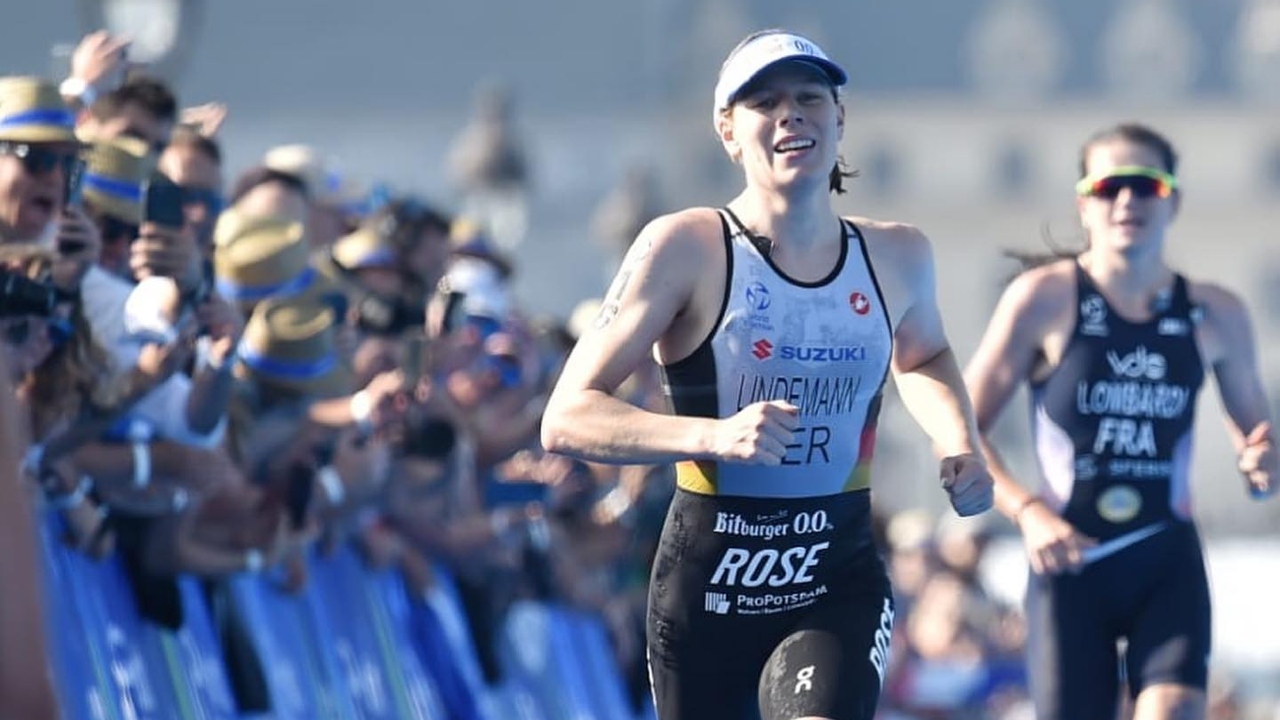 Swim set up the race
Reflecting on her performance, she added: "I think I had a very good race from start to finish and I'm just so happy.
"The longer first lap on the swim strung it out a lot but I just felt confident that I could stay on feet and be in touch with all the other good swimmers which set me up well for the rest of the race.
"So the swim was good as was the bike – and I also had good run legs.
I expected it to be a very nice course here and it was epic.
"I'll now think about what I've learned from today and speak to my coach as we look ahead to next year."
Lindemann also revealed that next up for her is the World Cup event in Valencia at the start of September, followed by the WTCS Grand Final in Pontevedra three weeks later.