Laura Philipp really knew she was hooked on triathlon when it provided her with a new hobby – overtaking men.
The 34-year-old German star did not take part in her first race until the age of 25. And while she was still pretty raw from a talent perspective, the possibilities blew her mind.
"I was 25 when I got into triathlon. Before that I always thought I'd be a lawyer or something. I never imagined I'd be an athlete," she said in a new documentary from the Professional Triathletes Organisation (PTO).
The first triathlon
"My first ever triathlon was a local race where you climbed 800m on the bike and I think around 400 on the run, so a tough one.
"I still remember I couldn't really swim before I did that race. The swim was in the river with the current so I thought I'd get to the swim exit no matter what because of the current.
"I was far behind after the swim but I soon realised that I continuously picked up places on the bike and that was so motivational. It continued to be like that on the run and I finished fifth or sixth.
"It felt so amazing for me to feel like I can overtake people, or especially men. I came up with my new hobby to overtake men because they're always so angry if like a woman chicks them!"
The next step to victory
Laura, who had built up her prowess on the bike when cycling an out-and-back 60km to school every day as a youngster (she was faster than public transport), was soon not content with overtaking men, she was about winning races.
"My first ever triathlon win, I remember overtaking girls that I always looked up to. That feeling of being in the lead of race for the first time was so unbelievable. I think it gave me so much adrenaline – felt something pushing me forward to the finish line.
"It's a feeling that still gives me goosebumps right now."
Now for the world
Now Laura stands on top of women's long-distance triathlon after rising to #1 in the latest PTO World Rankings released last week. That came on the back of a terrific win over Daniela Ryf at IRONMAN 70.3 Dubai.
The next major challenge for Philipp is the delayed 2021 IRONMAN World Championship in St George on May 7. She will line up against a stellar field headed by Ryf and 70.3 World Champion Lucy Charles-Barclay.
It will be the opportunity for Laura to prove the ranking is no fluke, and that she can beat the very best on the very biggest day. When you see the hunger in her eyes, there is zero doubt about her end goals.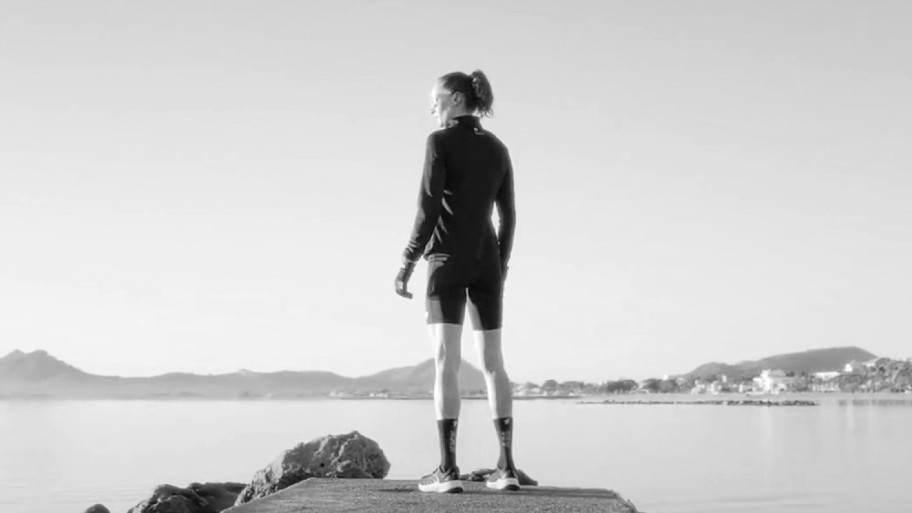 "I never think of giving up. The only thing I think of is the moment and the finish line," she explained.
"In our sport, where we have long races, many bad thoughts and bad feelings can happen to you. To overcome those can make you win the race, or lose it."
Overcoming pain and mental doubt, as Laura points out, is an everyday challenge for elite triathletes, but she relishes and embraces that side of the sport.
No quitting
"I have a lot of motivation and passion for what I do. If you do triathlon at this level it needs to be your lifestyle. If you start quitting races it becomes easier to quit and you have more excuses in your head. I don't want to have any excuses in my head.
"If you always try not to hurt yourself you will never get any better. It helps me to become a triathlete at the end if I can raise my skill level.
"I love my training, I could train every day like three sessions – that's no problem, that's what I ask for. I always try to become the best version of myself, we always look for things to improve. If I know a race is coming up, every cell in my body gets ready for that moment."
For now Laura has focus on achieving her triathlon dreams, but she understands the bigger picture. Both personally and the part she plays as a role model for others.
"I feel like I can pass on a lot of my motivation to others, and also inspire others to try new things to get into sport and care about your health. I think that's something I'm good at.
"You might feel like this is a sacrifice but I know this is only a certain period in my life so I enjoy that to the fullest. But I also look forward to what comes after."