Having spoken to Great Britain's Laura Siddall recently about the confirmed news of the two venue IRONMAN World Championship, Kona and Nice, it was also a good opportunity to reflect on her own racing year – and what that could mean looking forward.
Having typically made Challenge Roth, a race she loves, her primary target in most years, the IRONMAN World Championship has historically been a race she hasn't necessarily bonded with. That, perhaps, changed in 2022 when she added tenth in Hawaii to seventh at the delayed 2021 Championship event in St George.
A 'special' result
"If you'd have said that I'd be coming top-10 in Kona, I don't think I'd have really believed it. Particularly last year with the calibre of women coming through, the standard of women on the start line – and also the lead-in I had for Kona.
Eight weeks earlier I could barely put a training session together.
"I was thinking that at this rate you are not even going to be on the start line.
"To then come away with a top-10, off the back of seventh in St George, was special. For sure, I can pull the race apart and there were things that didn't go as well as I would have liked or what I had trained for, particularly on the run, but I can't really complain at the end of the day.
"Seventh in St George meant a lot, but as with the discussions of these last few weeks, Kona does have so much power over people and over the sport and the industry. To be receiving the leis, and the bowl and to be standing on the stage and to do that at 42, I wouldn't have thought, so I'm so happy.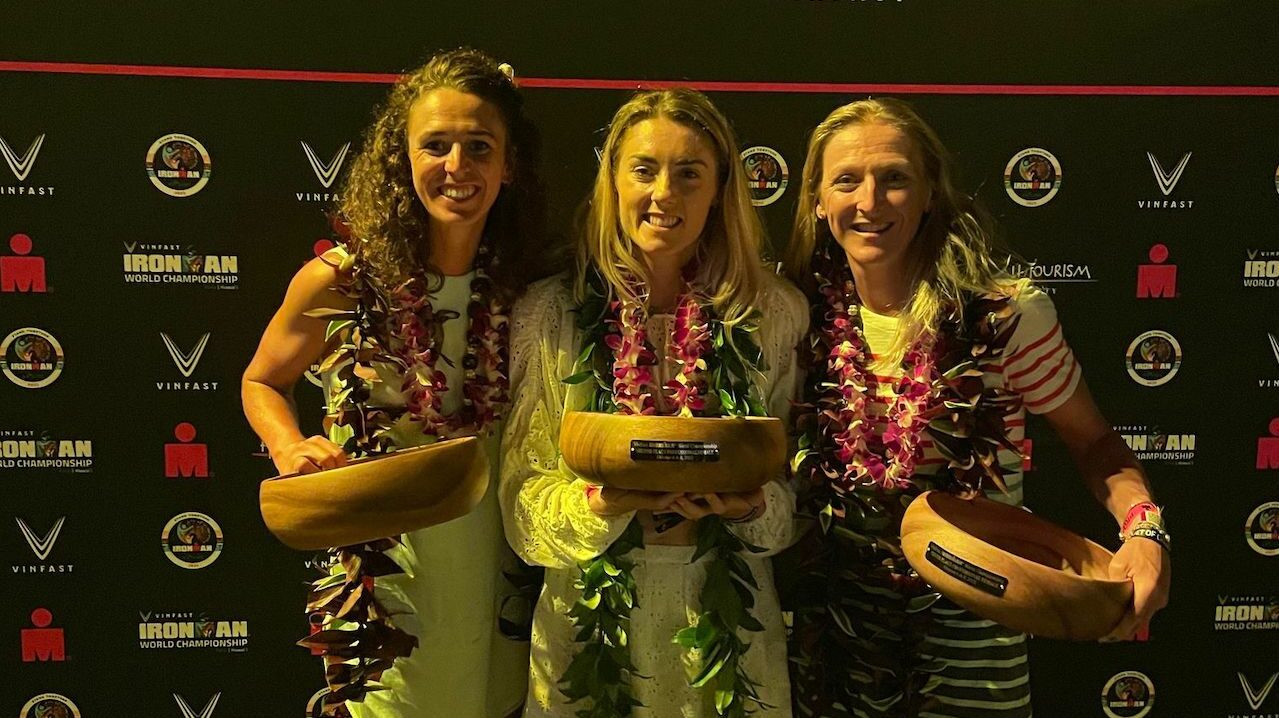 Thanks coach
We often think of coaching in relation to training / specific sessions / power numbers and the like – but sometimes a few words, planting a seed, can bear fruit too.
"The year didn't start amazingly well. I had, like most of the world at that point, COVID, though that was the least of my issues. I was having a hip issue and nerve issue in my arm. Full credit to Julie Dibens, my coach, who got me into probably the best, or one of the best conditions of my life leading into St George.
"I was excited for that race and felt that it was much more suited to me. I'd kind of had that love/hate relationship with Kona, and this was a little bit lower key, and while I was not overly happy with the run, I had a great performance over the rest of it to come home in seventh.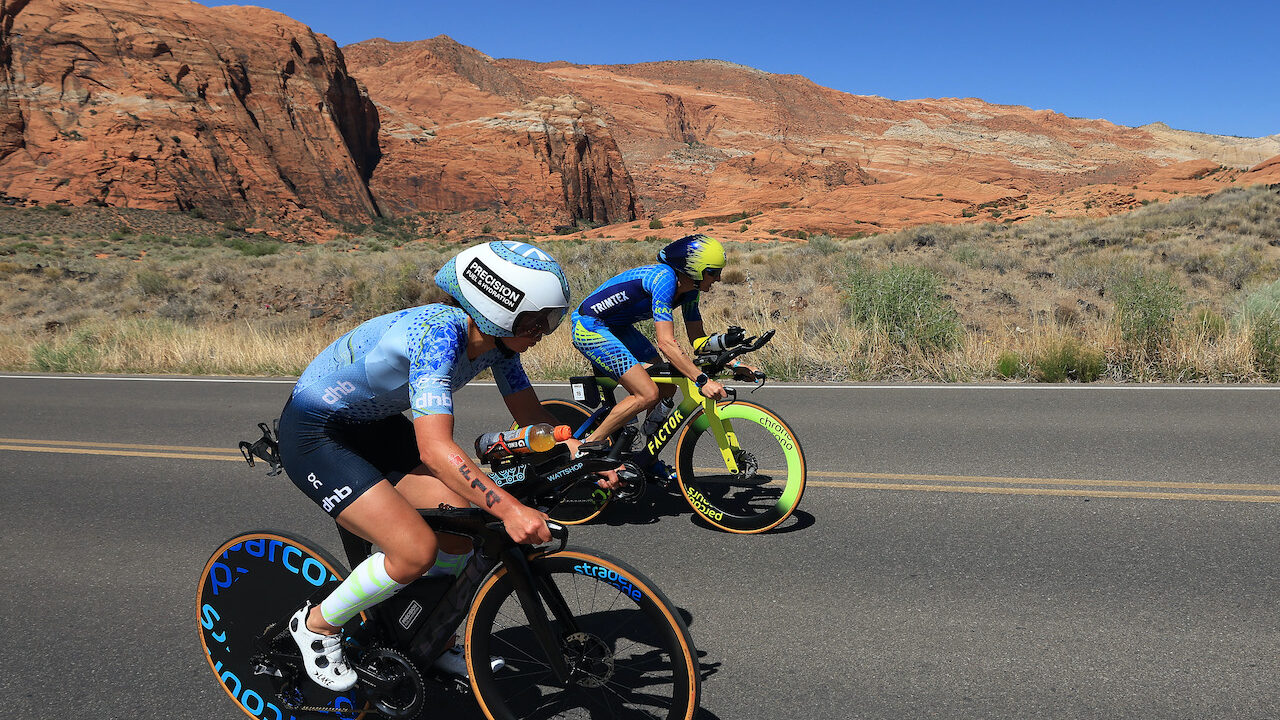 "Dibs then planted that seed of, 'wouldn't it be great to have two top-10's at the World Championship in the same year?', which I probably wouldn't have thought about. And it was her comment and belief that made me think they I needed to start believing that I can."
A new love for Kona?
Having now got those results, looking forward, does that change Laura's mindset towards Kona and the challenges of the IRONMAN World Championship?
"It definitely made me think that I shouldn't write myself off in that race. I'm heading out to Boulder, and have committed to being there more this year. Being there with my coach and the squad I feel makes a big difference to my training and performances. So we will have some conversations around that and get my head around what races I want to do in 2023.
"I'm under no illusions that I'm winning the event – let's put that out there straightaway! And also aware that I'd be 43 if I qualify for Kona this year and the standard is still going up, the women are getting faster and more women are more competitive. To better that (tenth), I'm under no illusion that's it's possible or will be easy.
"Like most iron-distance races, there's a little bit of luck, the cards have to fall your way at some point and that's magnified in the Kona pressure pot. But if you can keep your head and your game-plan, you can have a great result.
"But yes, I think the results in St George and Kona kind of made me think that I'm not over yet. From a personal perspective, there were things that I've done in training that didn't fully come out on race day, so there's that drive to see if I can get everything out. Each year gets harder though, as the standards improve."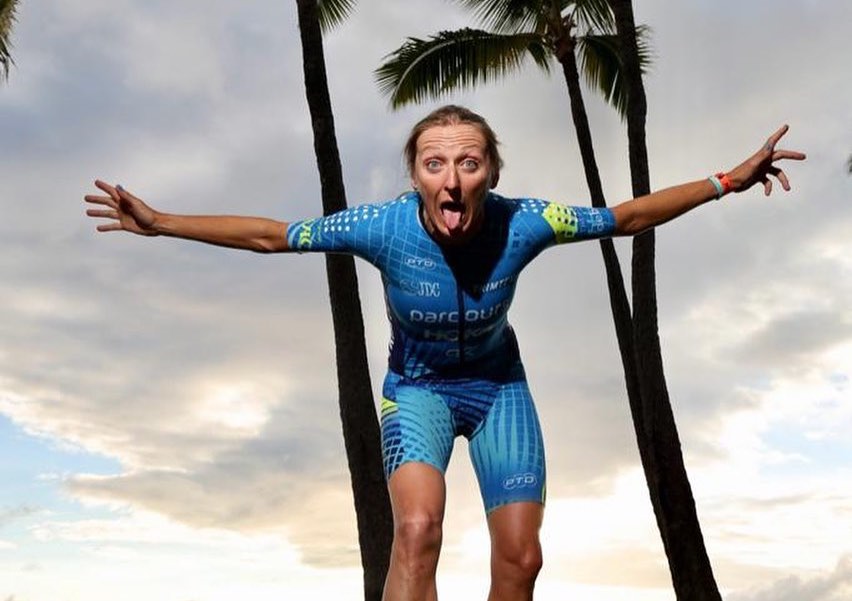 Nice 2024?
While the men will be racing around the Alpes-Maritimes in September this coming year, what chance that Laura will be racing there in September 2024, shortly after her 44th birthday?
"At the moment, I'm still very much committed to racing and I'd love to be part of the race in 2024 in some capacity, because it is new, because it is history-making. If I am racing then that would be amazing and if I am involved in other ways supporting the women, then that would be incredible too.
"Right now, it's kind of too far ahead to plan. I haven't quite got to that place of Sebastian Kienle of announcing a two year countdown – I'm not quite as structured! It may be two years more in the sport, it may be three or four, I don't know!