Laura Siddall didn't get to race Challenge Roth last week due to the injury she sustained in a bike accident at IRONMAN Brazil at the end of May which left her with a slight bleed on the brain.
Thankfully the British star, who had top-10 finishes at both IRONMAN World Championships in 2022, was still able to get to an event she puts above pretty much any other – and in which she has so far had five top-four placings.
Indeed she was on the TV mic when Magnus Ditlev and Daniela Ryf were making history at the Roth finish line and we caught up with Laura to find out how her recovery is going.
Frustrating first 10 days
She told us: "I'm doing all right. It's been pretty slow, which I think for any athlete is pretty frustrating, but obviously I'm very conscious of the nature of the head injury.
"It's suddenly going from 25, 30 hours a week of training leading into a race and being in sort of top shape to then literally crashing down and you're at zero.
"The first 10 days afterwards I was advised to go out and walk, but just 20 minutes or so, and then the rest of the time it was, make sure you're resting.
"It was tough because you're meant to limit your screen time and stuff like that. And obviously everything you tend to do when you're relaxing, like being on the laptop, watching Netflix, or your phone or reading a book, that all went out the window to some extent. So I've got through a fair few audiobooks!
"I have a brain bleed and that's really hard because it's not visible.
"As an athlete, I've been pretty lucky over my career although I have had a broken collarbone and stuff like that, but with those types of injuries you kind of know the process and what you can do and what you can't do.
"Whereas a head injury, it's new to me – it affects everyone differently and there's different protocols, but you just don't see it and you don't know what it's going to be like.
"We took a really cautious approach to start with in the hope that that might be better long term. So, yeah, I'm getting there."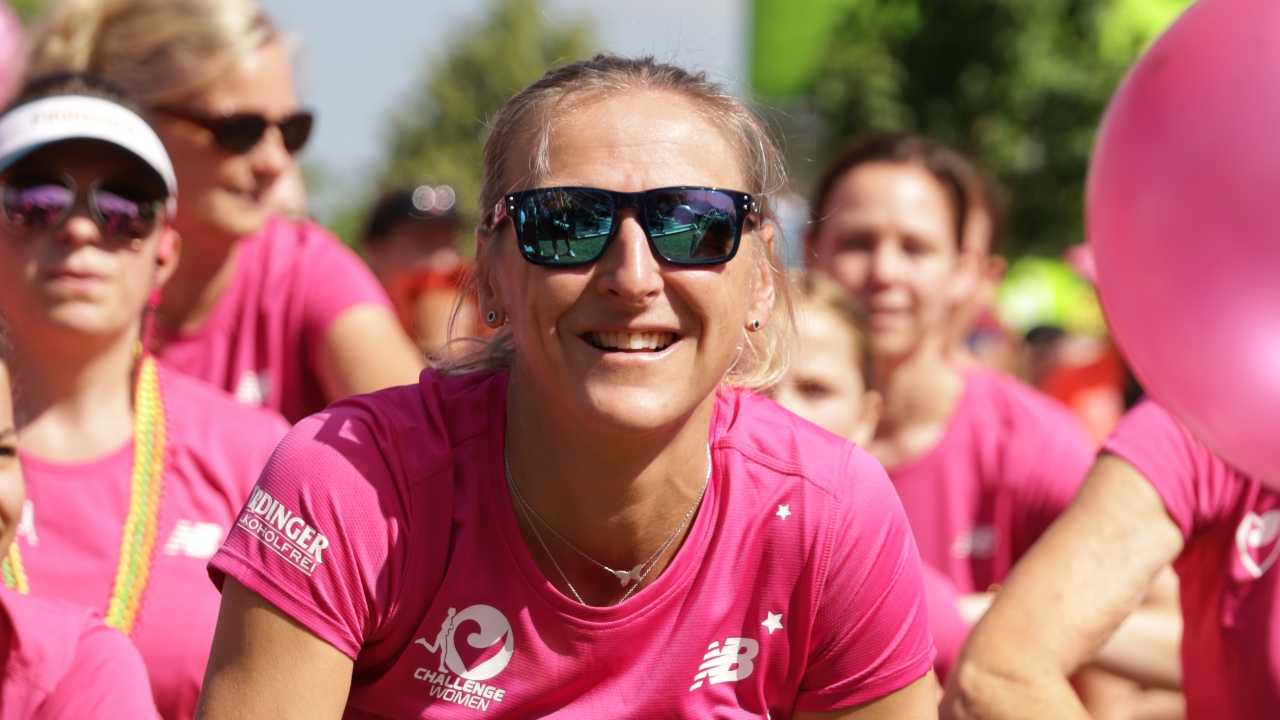 Lots of unknowns
As to where she is in the recovery process, she explains: "I'm doing 30 to 40 minutes of light exercise a day but all the time monitoring symptoms, headaches, that sort of thing and I'm feeling fine. I feel better if I am doing stuff rather than just sitting around resting so it's much better than those first 10 days."
But she admits that not being able to put a timescale on things is challenging: "Again, with most other injuries you tend to have a plan and progression of how long a bone takes to heal and stuff, and we just don't know with this. I'm hoping once I get back to Boulder I'll be back with a coach and we can start progressing things a bit faster.
"Obviously I am keen to sort of explore whether we can we ramp up a little bit more. And then if I have any setbacks from that, okay, we've just got to back down.
But in terms of racing, no, and that's a frustrating bit. I just don't know how long it will be.
"I've had now four weeks of literally doing nothing, which is probably the first time in years – even on a break between seasons, that's normally only two weeks. And then I'd be still doing gravel bike or stuff like that, whereas I had 10 days, two weeks, almost three weeks of walking. That was it.
"So it's first about getting back to training and then having a decent six, eight, 12 weeks or whatever it is to build back up to a full distance.
"But coming to Roth was good for me," she added. And writing on Instagram this week, she explained: "What a week! It's hard to put into words and to describe everything. It was certainly jammed and yet also with my current health I missed a lot and wasn't 100% as I'd have liked to have been to truly catch up with everyone and throw myself into the week and perform at my best."
Everyone here at TRI247 would like to wish Laura – or 'Sid' – all the best with her recovery and hopefully it won't be too long before she's back to that 100% mark and on a start line.