Elite British triathletes have been given the very best preparation ahead of a busy sporting calendar thanks to Leeds Beckett University's state-of-the-art facilities.
More than 20 youth triathletes have attended the University's Carnegie School of Sport for their athlete pre-participation examination. Carnegie School of Sport's rigorous health and safety protocols have enabled it to offer the clinics on behalf of governing body British Triathlon.
Athletes taking part in the screening have completed an online pre-participation questionnaire. This is followed by an electrocardiogram (ECG) to check their heart's rhythm and electrical activity and a physical examination by a medical practitioner at the Carnegie School of Sports new building at Leeds Beckett's Headingley campus.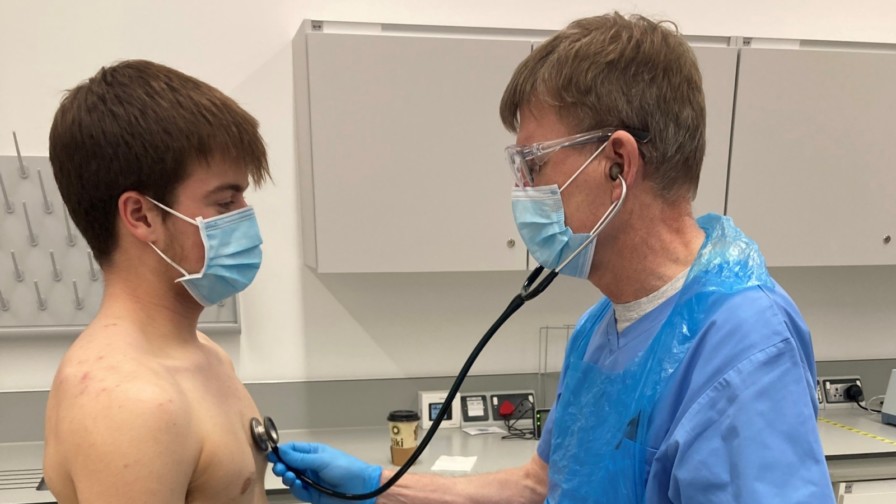 John O'Hara, Professor in Sport and Exercise Physiology at Leeds Beckett, is leading on the development of the cardiac screening clinics with support from specialist academics from the Carnegie School of Sport and external medical experts who are part of its broader academic community. Professor O'Hara said the screening clinics built on an already established partnership with British Triathlon.
He said: "Leeds Beckett University is a leading centre for triathlon with our own club being an integral part of the Leeds Triathlon Centre, along with British Triathlon and University of Leeds. We are proud to support health in athletes and play a continued key role as an anchor institution with world class facilities alongside a national elite programme."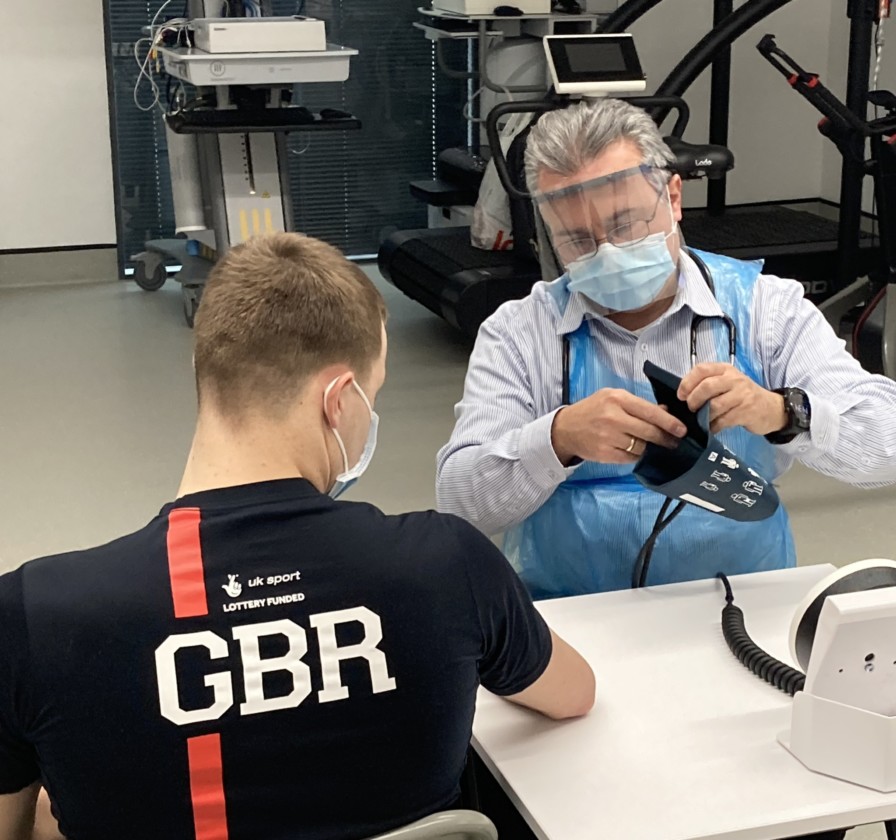 Costas Tsakirides, Senior Lecturer in Exercise Physiology at Leeds Beckett, added: "Cardiac screening is an important aspect of maintaining safe participation in sport as it gives us the opportunity for early detection of signs of cardiovascular abnormalities which, if not addressed, may increase the athlete's risk of sudden cardiac death. Once identified, any abnormalities will then be followed up and investigated and appropriate measures will be taken to ensure the safety of these young athletes. For elite athletes, including those competing in triathlon, this screening process has to be completed every one to two years to allow them to compete internationally.
"We are pleased to be offering this crucial service and giving these talented triathletes the best possible preparation ahead of what promises to be a busy year."
British Triathlon Performance Director, Mike Cavendish, said: "We have a long and successful relationship with Leeds Beckett University, and it's been great to work alongside them again. This screening is key for any athlete to ensure they are in the best possible condition to train and compete."