Lionel Sanders has cited the one trait that he believes will give him the edge at the IRONMAN World Championship in St George, but he needs to be in contention towards the second half of the run to use it.
Sanders says there are around 20 rivals on his radar in Utah, but suggests he is the only competitor in the race who possess the one vital characteristic:
"I believe I can push myself further than anyone in the moment," Sanders said on his YouTube channel in the build up the May 7 spectacle.
And it's hard to argue with that assessment given his thrilling sprint to the line for second place at 70.3 Oceanside recently.
"Just get me to the second half of the run, still functioning, still competing and then let me show you how far I can push myself – because if there is any talent I have I believe that is it."
Ghosts of 2018 and 2019
Sanders' best performance at the World Championships was a second-place finish in 2017 behind Patrick Lange.
The German tracked down the Canadian during the run – Sanders having produced a sensational bike split – alongside Sebastian Kienle to put him in contention.
But in the following two iterations of the race – in 2018 and 2019 – Sanders dropped outside the top 20.
"I have approximately 20 guys on the start line are on my radar, because I would like to at least improve on my 24th or whatever place [22nd] performance from 2019.
"I have to frame it in away and just go out there and show what I am capable of, because what I am capable of is, I'm certain, is I can go toe-to-toe with the best guys in the world.
"They may be a bit better or a bit more gifted or able to train a bit harder or a bit more volume or whatever – but I do believe I have something that can overcome that and I believe I can push myself further than anyone in the moment.
"But, I have to be there, I have to be close enough – unfortunately I was just too far off in the past two World Championships, I was too far off.
"I lacked too much experience and I could not overcome those deficits – now I believe I have at least got myself close enough, such as that if I am in the moment I will prove to you that I believe I can push myself further than any of these guys."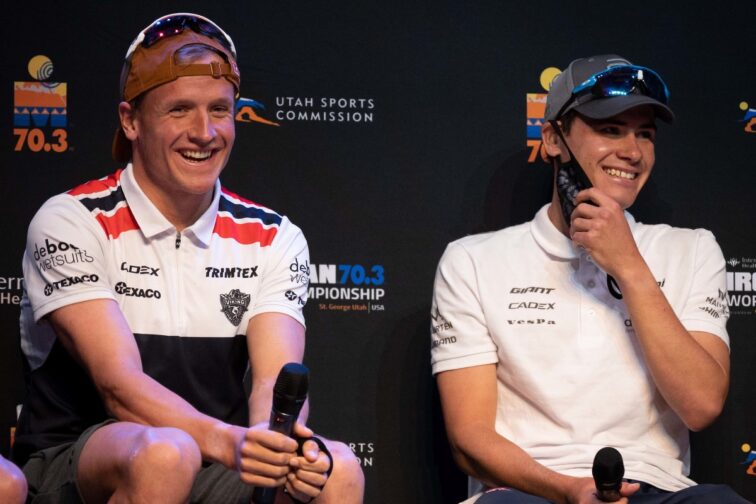 The Physiological Edge
Sanders also believes that two of his opponents on the start line – the Norwegian sensations Gustav Iden, who's brother Mikal now also trains Sanders, and Kristian Blummenfelt – are the guys the guys to beat in St George.
"It will take a heroic performance I think for just about anyone on the start line to really go toe-to-toe with them, they are physiologically, I believe, probably a notch ahead of just about everyone on the start line.
"You can see this, this is public data, they are on Strava, you can go an analyse all that data and you will see that – they are doing workouts that most of us are doing closer to sea level, and they are able to execute them at 8,000ft."
"That doesn't mean let's not have the race and give them the gold medal – you know, Gustav and Kristian, it just means you will have to use your experience, you will have to use everything you have to overcome that potential physiological slight deficit you may have."
Plenty of others in the mix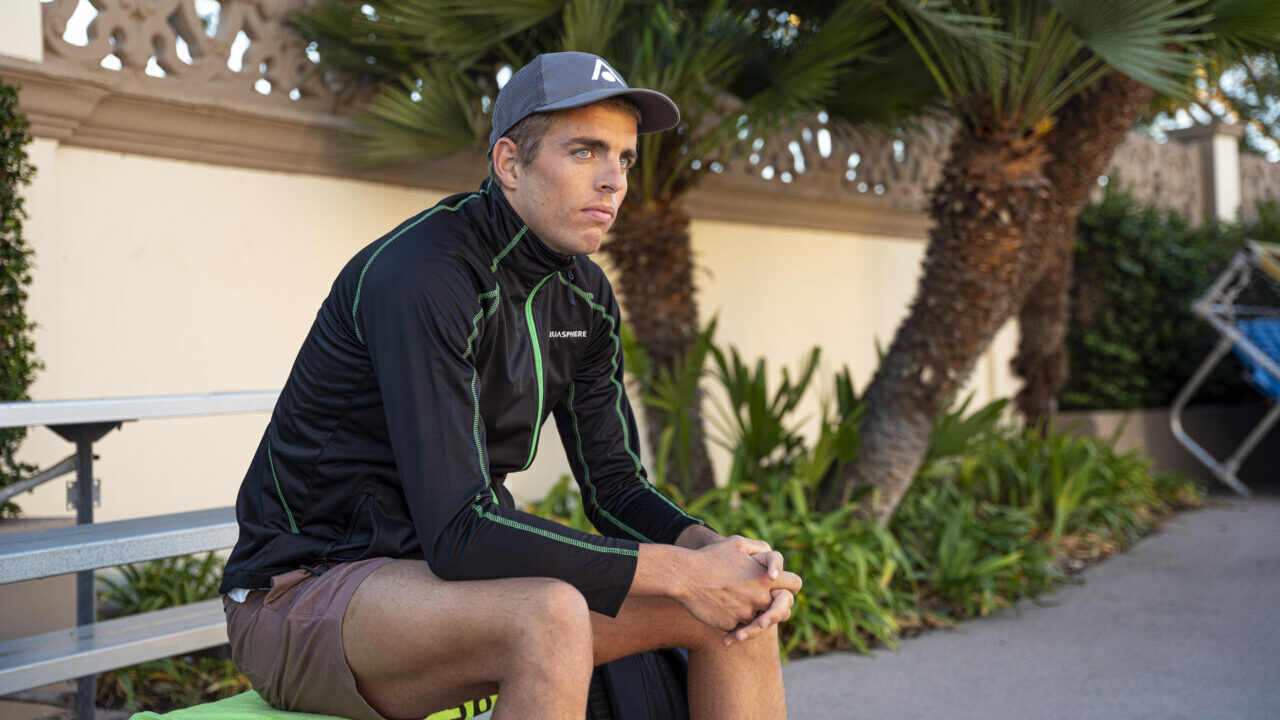 "Who has the goods to win the title," Sanders hypothesised: "I do believe there are a fair amount of guys.
"There are many other names in addition to Gustav and Kristian. Obviously Sam Long is very strong, he is on the up, he is hungry.
"Jan Van Berkel I think is definitely a guy who has all the goods. Braden Currie is tried and tested in Kona, Ben Hoffman is coming of a win at IRONMAN Texas, you know obviously that fatigue might be detrimental, but it might help and he is the most consistent closer for many years now in Kona on the run.
"There's a lot of good guys, and you know I would say there is between eight and ten guys who could win it on the day depending on the conditions and how the races pans out."
We've caught up with Lionel for two in-depth pieces ahead of St George – check back to TRI247 this weekend for the first of them.