After a substantial period of time dabbling in a variety of different training methods, including a stint under the guidance of Norwegian coach Mikal Iden, Canadian long-distance star Lionel Sanders is going back to basics.
The two-time IRONMAN World Championship runner-up, who has struggled to reach peak condition in recent seasons, shared his newly-adopted philosophy for training moving forward in his most recent YouTube video.
Known for his transparency and honesty when it comes to the details of life as a professional athlete, Sanders held nothing back in his new vlog, as he brutally dissected the flaws of his previous approach.
"Two races I'd like to forget about"
After two tough races at IRONMAN 70.3 St George and IRONMAN 70.3 Gulf Coast, both of which were won by Sam Long, Sanders decided it was time for a change.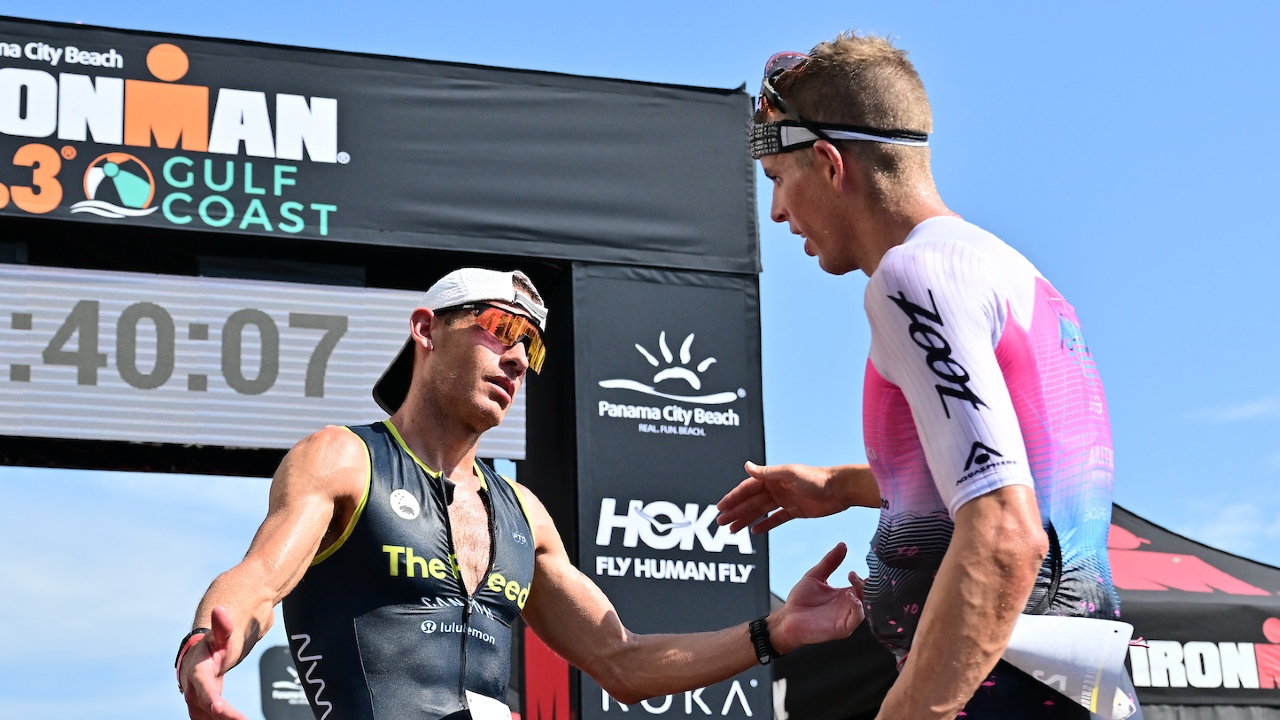 "I've had two races I'd like to forget about. I think my whole team, Talbot in particular, didn't even intend to put a video out, because the races weren't to our expectations.
"I think I'm at a point now where the result, I don't care that much about the result, even though not getting a result is bad for business.
"It's just more about the feeling of the whole thing. The performances felt bad, the time leading into St George felt bad, and it's just not fun."
Following such poor sensations in St George, the Canadian revealed that he had asked himself if life at the top end of the sport was over and questioned if this was it for him.
"Is it over? I really had to ask myself, are we done now? I'm going to compete to win, and when I don't do that anymore, I'm going to retire."
"I eat like a bag of s***"
Having concluded that he hadn't reached the end of the line, Sanders set about finding the solution to why he has been feeling so poor in training and racing over the past few weeks.
"I thought, is it because I'm getting older? It doesn't make any sense, mentally I'm stronger than ever, I'm more motivated than ever, I've got more behind me than ever, but it feels like I'm trapped in my body.
"It doesn't make any sense, because for the longest time up until recently, 35 was prime time for endurance sports, and I can see why."
With age ruled out, Sanders turned to nutrition, and after concluding that "I eat like a bag of s***", the Canadian identified fuelling as one of the key areas to improve.
"What I have discovered, is you are what you eat, you eat like a bag of f****** s***, you feel like a bag of f****** s***.
"The lettuce on a Burger King Whopper was the only vegetable I'd had leading into St George. I also don't eat fruit, I force myself to eat a banana every now and again and when I feel real horrible I get a pre-made smoothie.
"I eat like a bag of s***. Then for Florida [IRONMAN 70.3 Gulf Coast], I ate good for six days, and I felt ten times better on the Friday.
"A lactate monitor doesn't win a race"
Whilst cleaning up his eating habits is one area Sanders is striving to improve on, he also believes a different approach to training, which encompasses the emphasis on recovery via fuelling properly, is the right step forward.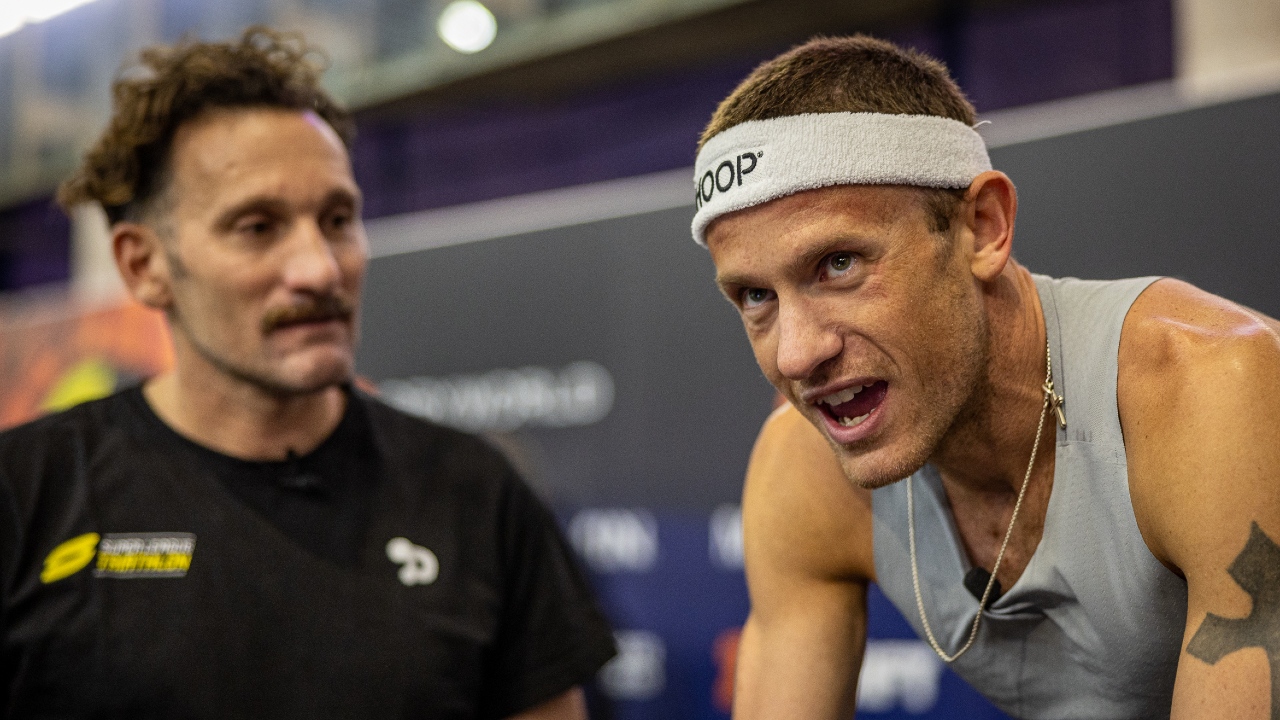 "I've been using lactate and all this junk to not really train very hard and I've justified it, but now I just don't think it's correct. A lactate monitor doesn't win a race.
"I truly believe that I have done some of the hardest training in the sport ever. How do you do crazy stuff in a race if you don't do crazy stuff in training?
"This is how you win, this is what makes you the best. Who trains the hardest, who has the capacity to train the hardest and most frequently, that's the guy who wins.
"I am going to train insane, and I'm going to recover insane. As a clean athlete, the only things you have to recover is eating and sleeping and I never understood that fully.
"That [approach] will be the remainder of the season and the remainder of my career quite honestly.