On Saturday in St. George Lucy Charles-Barclay reached the top of the mountain by crushing an elite field to win the 2021 IRONMAN 70.3 World Championship.
Three days after turning 28, the British superstar produced a performance for the ages to grind her rivals into the ground. Fastest in all three disciplines, a winning margin of more than eight minutes – simply spectacular.
After three second place finishes in Kona and a previous silver at 70.3 World Championship level, Charles-Barclay had won a big one. But the road to get there was by no means straightforward.
Lucy battles to prove herself
Lucy had undergone the disappointment of failing to make the Great Britain team as an Olympic swimmer, before transitioning to triathlon. A whole new sport (or two to be precise) with new challenges.
Charles-Barclay had to battle to prove she what it would take to become the real deal in elite triathlon, and she had to shake off the pain of the past. Pain she recounted in a recent interview with Red Bull.
"I had a swimming coach and it felt like nothing was ever good enough for them. When I came into triathlon, I was beaten down and told, 'You're not good enough. You haven't come through the system. You won't do what you want to do.'
"Before the World Championship in 2017 I was trying to pick up sponsors; I told them what I was about – that I would be first out of that water and I would lead on the bike for most of the day. They didn't want to know.
The desire to compete
"Being told you're not good enough just makes you hungry to prove those people wrong."
The fact Lucy came from those days to where she is now is a testament to her burning desire to compete and to improve – something which has always been there.
"I'd describe myself as a born competitor. Growing up, it didn't matter what we were doing – running up stairs or playing a board game – I had to win. My parents knew they needed to get me into sport at an early age, because I had too much energy." Her heroes, naturally, were athletes."
Olympic idols, and dreams
When it comes to inspiration and role models, a nine-year-old Lucy idolised British Olympic great Dame Kelly Holmes, after watching her strike 800m and 1500m gold in Athens in 2004.
"I remember watching her and being amazed," she said.
"At school, one of my friends didn't understand how an athlete could inspire you. We had to talk about our heroes, and I presented Kelly Holmes to the class. My friend said, 'I get it now. I understand why you do sport, and how someone can inspire you.'"
When it comes to the Olympics, there is a massive sense of unfinished business for Lucy. Having missed out as a swimmer, her stated goal is to make it as a triathlete in 2024.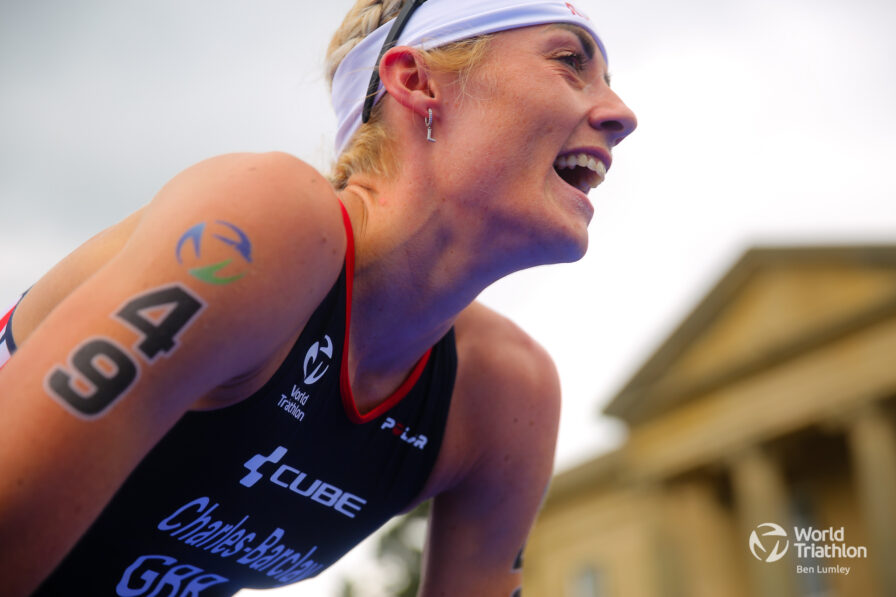 "That burning desire to go to the Olympics is still there and I can't shut it down. I believe I could win the Olympic gold medal, and I never really dreamt of that in swimming.
"I want to be an amazing athlete. But I also just want to be a nice person and someone who will inspire others."